Luthando "Lootlove" Shosha is making waves in the SA entertainment industry. The TV presenter, who stole viewers' hearts after winning the Live presenter search a few years ago, has big plans.
We recently caught with her in Cape Town, where she was taking a much needed break from the hustle and bustle of Jozi. Our chat went from Trevor Noah, to Bonang Matheba and her New York dream.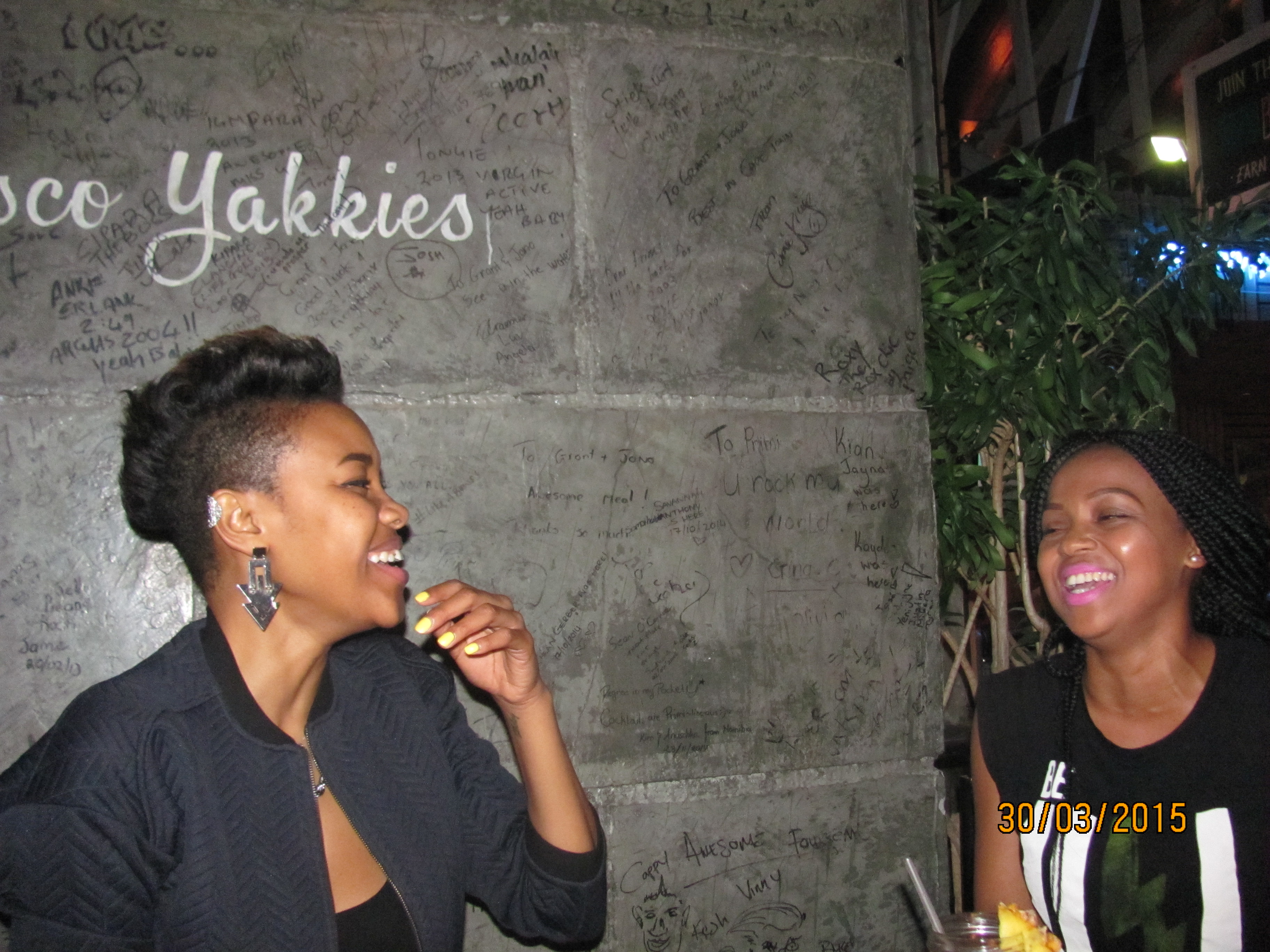 Check out how it went down.
Zalebs: Trevor Noah is trending right now as the new host of The Daily Show. Your thoughts?
Lootlove: I'm very happy for him, he's worked hard and silently too. I remember tweeting just the other day that he might just get it and Boom!
ZAlebs: We've been seeing a lot of our local celebs venturing out into the world and making it big recently – like Bonang who has just come back from winning a KCA (Nickelodeon Kids' Choice Award)...
Lootlove: And it's so amazing to see people breaking boundaries and getting themselves out there. What I've always believed is that you should start at home though, make a name for yourself here then... conquer the world. And this is what your Trevor Noahs have done.
ZAlebs: in 2012 you did an interview with Hy se, sy se in Cape Town. You mentioned that you'd like to be in NYC in six years' time. Three years later, is that still the goal?
Lootlove: (Laughs) I do remember that! And of course NYC is still the dream and I'm definitely still on track. It may not be for what I'm doing right now, maybe it won't be radio or TV but I still wanna make it.
ZAlebs: Before winning the presenter search for Live, you studied interior design. Is that something you'd go back to?
Lootlove: Absolutely! It's something I'm passionate about, creating beautiful living spaces, making a house into a home. The reason I stopped was financial. Though I'm not studying currently, that is something I'd go back to.
ZAlebs: Word about town is that you're sweet, humble and just downright cool, how do you manage to stay so grounded?
Lootlove: I don't think I'm sweet. I'm just always aware of the spaces I'm in and the people around me. I'm also very respectful and I get that as a brand I need to always be on my A game. I'm always myself and that helps. I don't have to put on a mask before I go out there. I just keep it real.
ZAlebs: What's it like going back to 'life'? When the camera stops rolling, the team is gone and the lights go out. Do you ever get withdrawal symptoms?
Lootlove: That's the best time though. You get to sit down and realise what you just did. Like if I just killed it, I'm calling my friends and be like "I just killed it"! And I just love how people think our industry is so well coordinated and in sync…
Like "she has the make-up guy, the hair guy, the wardrobe guy". Half the time people are either late or don't pitch. My hair guy at the Metros didn't pitch and I had to do my own hair!
We also wanted to know who her celebrity crush is. And, after thinking about if for a while, she said it's Andre from Empire.
And, according to her friend Siyanda Bani, Loot also had a crush on Chris Brown and Bow Wow. Unfortunately for Bow Wow, the TV host's crush on him ended after she realised that he's too short.