Punchline Media superstar,
Manu Worldstar
has officially released his first single of 2019. The multi-talented performer dropped "Future Plan", his second consecutive solo single and the follow-up to 2018's "Nalingi".
The latest release was released on Friday at midnight and is already available for streaming across all platforms. The single was released under Sony Music Africa and is licensed to Punchline.
Manu's latest effort was produced by
Vth Season'
s Eternal Africa, who has worked with some of Africa's biggest talents over the course of the past few months. Since 2018 alone, he's teamed up with Patoranking,
Moonchild Sanelly
, Seyi Shay and more of the continent's most prominent musicians and now he's lent his touch to the South-African-Congolese hitmaker's newest single.
"Future Plan" is as much of a bop as its predecessor, "Nalingi". But where the latter was a light, joyous day dream of a single, "Future Plan" Is a serious conversation with a man on a mission to woo his beloved woman. Along with its infecuous melody (yup, Manu and Eternal Africa are a combo to get stuck in your head!) the song is incredibly well-written too.
Manu Worldstar initially proved his chops as a rapper and many onlookers will remember meeting him on Vuzu's hit reality show, The Hustle
where his strong flow and expert lyricism stood out. Since then, however, he has shown that he has the mettle to make it as a multidisciplinary musician, infusing his South African and Congolese roots into his music.
Which is why "Nalingi" was such a wonderful success story for Manu Worldstar.
The single reached 1 million streams across all platforms
and if "Future Plans" can replicate those numbers, then Manu will be in strong shape for the rest of the year.
South Africa, and even moreso, Congo, are renowned for their mineral wealth. In Manu Worldstar is but the latest gem to be discovered from these parts of the world.
Listen to his new single, "Future Plan" below: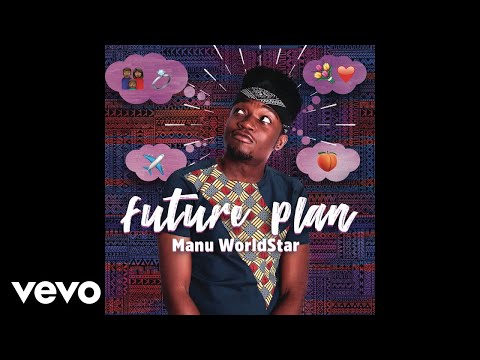 Read All of our stories on Manu Worldstar
Main Instagram Image: Prospect.zone