He is handsome, smart, driven and, for all the ladies taking notes, he's also 1.8m tall.


Maps Maponyane
is the kind of guy you take home to meet your parents and not just because he comes from a famous family.
Not only is he an educated man but he is also a philanthropist and businessman.


Maps completed his high school education at St John's College. He went on to obtain a BA Degree in Media Studies, with French and English majors, at Wits University.


He has worked with organisations such as Doctors Without Borders/MSF (Medecins Sans Frontieres), Ethembeni Children's Home and the crowdfunding platform, Bursary Network.


Maps has also served as a director for companies such as NicheStream and Tuta-Me.


His peers often joke that they are not exactly sure what Maps does.


Maps is a man of many talents. He is a TV presenter, actor, MC, model, fashion enthusiast, voice-over artist and entrepreneur.


Here's a look at Maps Maponyane biography.
Maps Maponyane Age
Maps Maponyane was born on March 16, 1990. He turned 29 in 2019. Maps grew up in Johannesburg's Soweto township. He has a brother named Katlego Maponyane.
Maps Maponyane Real Name
"It's something that caught on when I was in primary school. My surname is Maponyane and some guys would make fun of me because they couldn't pronounce it so they would say "Mypunani". So, because of that I was just like, "Nha guys if you're going to be making jokes like Mypunani, let's keep it as Maps," he said.
Maps Maponyane Jobs, TV
Maps Maponyane started his career when he was just 10 years old. His mother signed him with an agency which helped him land big TV commercials. Maps got his first big modelling gig while working on as SA Fashion Week founder, Lucilla Booyzen's assistant. She only hired women at the time and agreed to help him learn more about the industry by allowing him to work for her. Maps eventually worked his way up to the runway.


Maps ventured into acting and landed roles on shows such as Rockville, High Rollers and Abo Mzala.


Maps is also a successful TV presenter but many of his fans would be shocked to know that he had a stutter as a child. Maps was bullied because of his speech impairment and would lash out by bullying other kids.


"I remember having to go to speech therapy quite often and that wasn't working. Eventually, things started to fall into place when my speech therapist said I should try and read to myself more often… so I had to try and figure out some sort of rhythm to change that speed bump that I kept hitting between my mouth and the thinking in my brain," he told Anele Mdoda on
Real Talk
.
Maps overcame his stutter and would go on to work as a TV presenter on shows such as Top Billing and Win a Home.


Maps landed one of his biggest film roles to date when he starred in the 2015 movie, Tell Me Sweet Something.

He also made an appearance on The Real Jozi A-Listers.


Maps Maponyane Father
Maps Maponyane's father is famous soccer star
Marks Maponyane
. He joined one of South Africa's most famous football clubs, Kaizer Chiefs, when he was just 19 years old. Marks was named 'Footballer of the Year' three times. He also played for Orlando Pirates. Marks is currently retired.
Maps has tried to make a name for himself without his famous name and made a point of not telling people who he was while auditioning for modelling and acting jobs.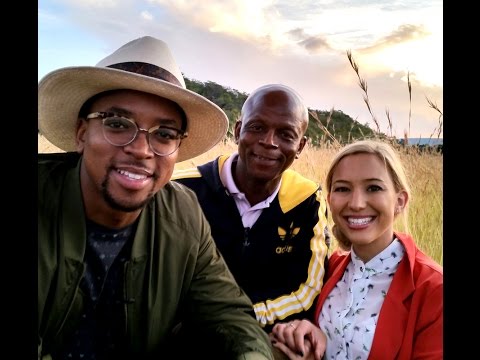 Maps Maponyane Mother
Maps Maponyane and his mother, Sylvia Maponyane, have a close bond. He often gushes about his mother on Instagram.


She's well on her way to taking over my Insta these days, but it's hard not to celebrate my mother when she's doing this life thing THIS well. Another degree in her stride (#4) and gracefully... Also, I need to start talking to her about leaving her house looking this good," he captioned a picture of his mom at her graduation in June 2019.

Maps Maponyane's parents are no longer together.
Maps Maponyane and Nomzamo Mbatha
Maps Maponyane dated actress Nomzamo Mbatha
for several years before breaking up in 2018. The couple starred in
Tell Me Sweet Something
together. They took their onscreen chemistry off-camera and quietly started dating. They revealed very little about their relationship and referred to each other as friends.
Their split was amicable and the pair remain friends.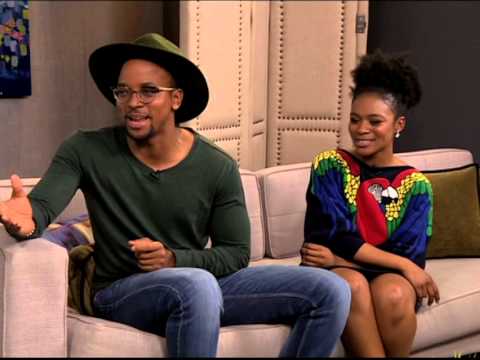 Maps Maponyane Girlfriend
Little is known about Maps Maponyane's previous girlfriends. The TV presenter likes to keep his romances out of the public eye. He was linked fellow presenter
Boity Thulo
and Cape Town influencer Nadia Jaftha after his split from Nomzamo. But those rumours turned out to be false.
Maps Maponyane Style
Maps Maponyane is one of the stylish men in South Africa and he has the awards to back it up.


Here's a look at some of his fashion awards and nominations:


1. GQ's Best Dressed Men List (2011)
2. Vuzu 10over10 #1 Most Stylish Man (2013)
3. Most Stylish Model/Media Personality- SA Style Award (2013)
4. Feather Awards - Best Styled Male of the Year (2014)
5. YOU Spectacular Most Stylish Male Celeb (June 2015)


Maps has also worked on several clothing collaborations. He debuted his menswear range with bespoke clothing brand, Augustine, in 2013. The line was called OCD. He also collaborated with Spree in 2015.
Maps Maponyane Car
Maps Maponyane has purchased several luxury cars over the years and appears to be a big Mercedes fan. He bought himself a black Mercedes G-Wagon in 2018.
Maps Maponyane House, Apartment
Maps Maponyane showed off his amazing apartment in 2018. He renovated the place and turned into the
ultimate bachelor's pad
.
"Adulting isn't easy, but it can be worth it. Home. Finally. Swipe Left for a sneaky before and after surprise," he wrote on Instagram.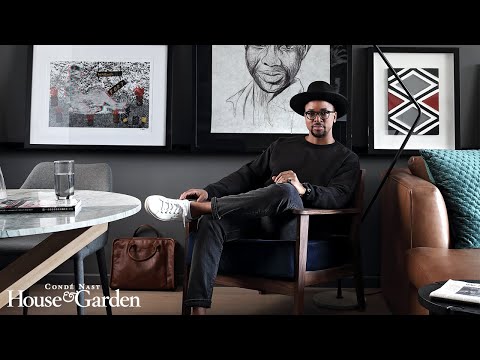 Maps Maponyane burger place, restaurant
Maps Maponyane expanded his mini-empire by adding a cool burger joint called Buns Out to his impressive business portfolio. The restaurant, which is located in Johannesburg's Linden suburb, opened its doors in September. "Truth is, I like big Buns and I cannot lie," he joked on Instagram.