Mary Twala
was a South African actress whose on screen presence was a never a dull moment. She always kept her viewers on the edge of their seats with her outstanding performance.
Mary Twala's acting prowess was not only recognized in South Africa, but internationally as well.
Here's a look at her biography.
Mary Twala Film
Mam Mary Twala will feature in Beyonce's star-studded film - Black Is King. Her son, Somizi shared the film's trailer featuring Mary Twala. She was wearing a beautiful traditional attire, raising her hands to the sky.
Black Is King
is a forthcoming and visual album directed, written and produced by Beyonce'.bIt serves as a visual companion to the 2019 album The Lion King: The Gift.
Mama Twala is a legend that will never be forgotten.
Mary Twala Funeral
Veteran actress
Mary Twala
was laid to rest on the 9th of July 2020.
The funeral
followed the Covid-19 funeral regulations, which only allowed for 50 attendees and members of the public were not allowed to attend.
The service was held at an undisclosed venue in Soweto and streamed live on a number of social media platforms.

Lala ngokuthula mama!!!
Mary Twala Death
Being the renowned actress that she was, Mary Twala's news of her death really came as a shock to many in the country. Mary Twala reportedly passed away on the 4th of July 2020.
Somizi
explained in the post that his mother peacefully passed away around 11 am at Parklane Private hospital as he was on his way to drop off her gown and detailed how the Dr earlier had called to tell him to come as she was up and jolly. Sadly, Somizi arrived a few minutes late.
Somizi did not reveal the cause of death. However, sometime in early January 2020, Mary Twala had suffered a heart attack, but Somizi was glad that she managed to attend his wedding.
Mary Twala died on her late husband's birthday at the age of 80.


#RESTINPOWER MAMA TWALA


Mary Twala Tribute
Mary Twala Birth
Mary Twala was born on the 14th September 1939.


Mary Twala Family
She was married to actor Ndaba Mhlongo until his death.


Mary Twala is survived by a son and a granddaughter.
She was the mother to Somizi Mhlongo and Bahumi her granddaughter.


Mary Twala Career
Veteran actress
Mary Twala
warmed the hearts of many when she graced our television screens for more than 60 years. Mary played diverse roles, earning her title as one of the best actresses the country has ever seen.
She set the standard very high for the country's local entertainment scene when she starred in a number of productions that had most viewers on the edge of their seats. Her debut on our television screens was in 1990 when she appeared on Hlala Kwabafileyo.


She appeared on the first season of Generations, and some of the other shows she starred on are; Soul Buddyz, Taxi To Soweto, Child Of Soweto, Yizo-Yizo, Muvhango, State of Violence. The greatest of them all was the the chilling series that gave many nightmares at night; Ubizo: The Calling.


Her performance on Sarafina alongside his son, Somizi is one of the greatest international films that made her a star. Mary Twala was also on Mapantsula and Ghost Son, to name but a few.
In 2016, she was featured in a film that had some of Africa's top actors, Bimbo Akintola and Hakeem Kae-Kazim, called Comatose.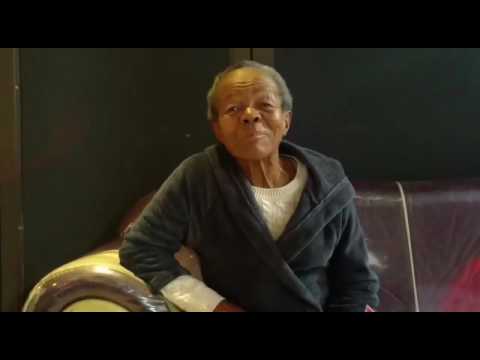 Mzansi Magic made a huge announcement in 2017 when they revealed that Mary Twala would appear in the television drama series on Mzansi Magic, 'The Imposter'.
Mary Twala's Filmography

Life Above All (2010)
Beat the Drum
Leading Lady
Ghost Son
Mapantsula (1988)
Sarafina (1992)
Hopeville
State of Violence (2010)




TV
Muvhango
SOS
Yizo-Yizo
Khululeka
Child of Soweto
Soul Buddyz
Hlala Kwabafileyo
Die SonKriel
Iqhawe
Undezani Melwane
Game for Vultures
Friends
Deliwe
Ngaka
Nyaka-Nyaka
Dr.Lucille
Malunde
A Love in Africa
Score
Science Classic
Waati
Taxi to Soweto


Mary Twala Awards

On the 25th of April 2019, Mary Twala received the Order of Ikhamanga Silver for her masssive contribution to the performing arts and entertainment industry.
The order of Ikhamanga also recognized the star for her relentless work in raising awareness of women's health. The award was given to her by President Cyril Ramaphosa at the 2019 National Orders Awards in Pretoria, South Africa.

In 2019 Actor Spaces had the priviledge and honor to host Mary Twala through an Honorary Dinner, in recognition of her contribution to the industry.

Here are the other awards that she won.
2011 - Best Supporting Actress at the 6th Africa Movie Academy Awards
2015 - Golden Horn Award for Best Actress in a TV Comedy
2019 - Order of Ikhamanga Silver



Main image credit: actorspaces.com