The EMA's have always felt like the "Pre-Drinks" to the party that is the awards season at the beginning of every year. Sure, it's all well and good being nominated for album of the year at the MTV European Music Awards- but really, people care a great deal more if you can repeat that feat at the Grammy Awards, for instance. Maybe that's why celebrities such as Miley Cyrus are no longer taking MTV's awards ceremonies very seriously (Or maybe it's because MTV hasn't played more than 3 minutes of music in a day since 2007).  2013's queen of controversy is at it again following another crazy stunt, this time at the EMAs. She smoked pot on stage.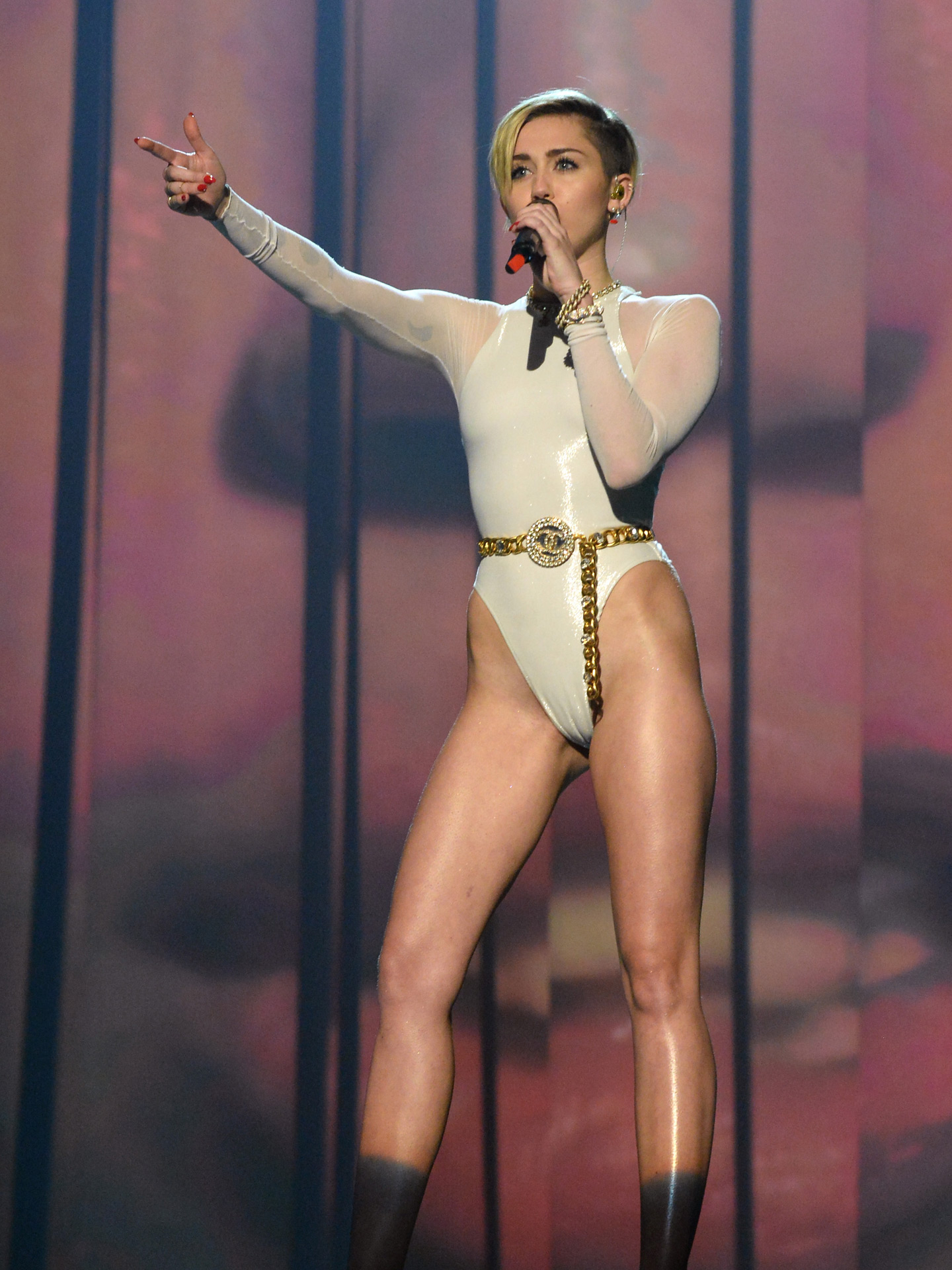 Amsterdam is famed for its liberal attitude towards marijuana, but surely this is a step too far- even for the Twerktastic Cyrus. As she went up to receive an award for "Best Video" for her controversial (Surprise surprise!) video for the single, "Wrecking Ball", she seemed low key, calm and- well, normal, aside from that ridiculous outfit of course. 
All balance was restored, however, when she began giving her speech claiming that she'd have a hard time fitting her award in her purse. "I couldn't fit this award in my bag, but I did find this," the singer said before producing a small, neatly rolled up marijuana joint. Producing it alone was clearly not shocking enough and the singer proceeded to lighting it up and smoking it. 
Twitter, as one can imagine, cannot get enough of this and thousands of images (And subsequently memes) Are doing the rounds on the social networking platform. Have a quick look at some of the latest tweets below. 
The night was not only about Miley- Eminem made headlines following a strong performance as well as winning an MTV EMA Global Icon Award. The rapper performed his new hit, "Rap God," from his latest studio offer, Marshall Mathers LP 2.
His MTV EMA Global Icon Award was presented to him by Ron Burgundy. Yes, we said Ron Burgundy- Anchorman. 
The two shared a rather hilarious moment on stage as Ron teased that Dutch DJ, Afrojack, had been making snide comments behind Em's back. Eminem responded by asking "Who's that" 
While the night may have been dominated by Eminem and Miley Cyrus, it shouldn't be forgotten that a whole awards ceremony took place. Katy Perry was named "Female Artist of the Year" - a result that surprised even her, and the singer was seen choking on her champagne when the award was announced. Justin Bieber won "Best Male" while Bruno Mars won "Best Song" for the catchy single, "Locked out of Heaven" 
Who do you think should have won which awards? Leave us your thoughts in the comments section below! 
Photo Credit: MTV / Getty Images