When
Minnie Dlamini-Jones
took to Instagram to announce her engagement, a lot of people celebrated with her. Fans and celebrities were happy for the media personality, and her page was flooded with congratulatory messages.
Although the media personality was very open about her previous relationship with South African soccer player Itumeleng Khune she chose to do to take a different route when she got into a relationship with TV producer Quinton Jones. We hardly saw pictures of them together on social media, and we guess this was her way of protecting her love life.
However, her decision to share not only her journey to becoming a wife, but also her wedding, on national TV was quite a surprise. Why would you work so hard to keep your relationship out of the public eye, but later decide to do a three-part series on it? That was our question after we heard the announcement. But after the first episode aired on VUZU Amp in 2017, we suddenly had a change of heart.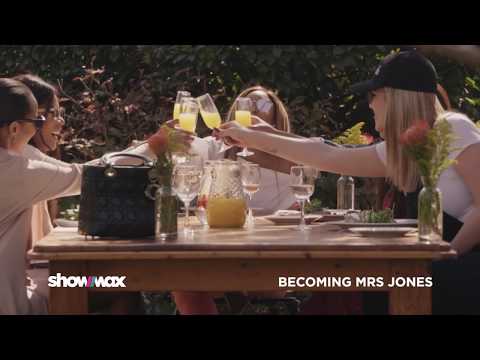 Always give love another try
No matter how painful your last relationship might have been, never ever be afraid to try again. Minnie, who was publicly shamed and humiliated after the end of her relationship with Itumeleng, didn't let that break her. Instead, she took some time to heal, and, in the process, she ended up with the love of her life (who was actually her friend).
It took them a while to realise that they were actually meant for each other.
On the show, Minnie explained that she's always known that she'd end up with Quinton. She said: "Just like my mom knew, I kinda knew that Quinton was the one for me the moment I met him. What I didn't know, was how long I'd have to wait before I say that magical word every young girl dreams of saying one day… Yes!"
We all want love, at the end of the day
Just because someone is a celebrity, it doesn't mean that they don't want to be loved. While lots of people might believe that famous people are content with just having fame and fortune, that couldn't be further from the truth.
At the end of the day, we're all just looking for someone who will love and appreciate us for who we are. Minnie also made this clear on the show. All the money in the world means nothing if you have no one to share it with!
A good support system is key
When you have a great support system around you, you can probably conquer anything. Mrs Jones seems to have good people around her, both family and friends. Her parents and siblings feature on the show and they're rooting for Minnie and her husband. There's nothing like that feeling that comes after you get a stamp of approval from your loved ones.
Her mother, Queen, shared that her prayer was for her daughter to find someone who will love her unconditionally. "That man is none other than Quinton. That's my son, I love him to bits."
Contrary to popular belief, celebs do support each other
We've often seen reports about celebrities bad-mouthing each other just to get gigs. This is all part of the game, really. However, a lot of times, we've also seen celebs going the extra mile for one other.
Minnie seems to have found herself good friends within the entertainment industry. Well-known media personalities including Somizi Mhlongo, Unathi Msengana, Basetsana Kumalo and Nandi Madida were among the many stars who attended the Jones' wedding.
And no, this was not just for the TV show. Minnie and these stars are quite good friends in real life. Whoever said celebs hate each other was dead wrong.
Learn to compromise
We certainly loved the speech one of Minnie's friends shared at the traditional wedding. "The art of marriage is learning to compromise. For it is better to bend than it is to break." This is something that both Minnie and her hubby will have to remember for the rest of their lives.
There will obviously be many times where they disagree on things, but if they take that message into account, we have no doubt that they will find an amicable solution.