The 33 Miss SA semi-finalists who will be vying for the 2014 crown come from around the country - Gauteng has 12 contenders followed by the Western Cape with 10; Kwa-Zulu Natal with five and the Free State with two. The Eastern Cape, Limpopo, North West and Mpumalanga each have one entrant.

The top 12 finalists will be revealed in February as part of the Miss South Africa reality show which debuts on the channel on January 26, 2014.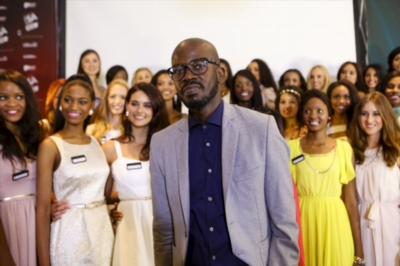 Get to know your top 33

Ziphozakhe Zokufa 22 Eastern Cape
Dipalesa Mbola 22 Free State
Rolene Strauss 21 Free State
Callan Corner 20 Gauteng
Caylene Marais 23 Gauteng
Hape Moloi 21 Gauteng
Jenna  Braham 21 Gauteng
Matlala Mokoko 23 Gauteng
Nkhensi Vukela 22 Gauteng
Ntsiki Mkhize 22 Gauteng
Sarah Botes 21 Gauteng
Tayla Skye Robinson 21 Gauteng
Thabang Ganyane 19 Gauteng
Tidimalo  Sehlako 22 Gauteng
Tshegofatso Monggae 20 Gauteng
Delisha Leigh-Ann Chetty 22 KwaZulu-Natal
Julia Petersen 22 KwaZulu-Natal                                                                         
Nomhle  Mtshali 23 KwaZulu-Natal
Sihle Makhanya 22 KwaZulu-Natal
Ziyanda  Msomi 22 KwaZulu-Natal
Sheila Mmutle 23 Limpopo
Ntandayenkosi Kunene 21 Mpumalanga
Ilze Saunders 23 North West Province
Abigail de Jager 19 Western Cape
Alyssa Arendse 22 Western Cape
Anzél Stofberg 22 Western Cape
Ashleigh Burton 23 Western Cape
Jade  Hubner 21 Western Cape
Meighnon Loriston 19 Western Cape
Mishka Patel 21 Western Cape
Nelisiwe Galada 23 Western Cape
Taryn Esterhuizen 23 Western Cape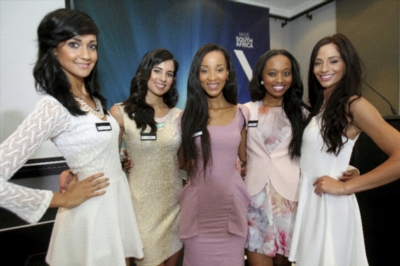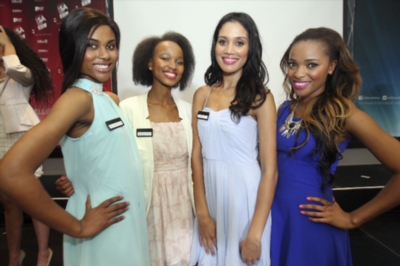 DJ Black Coffee, Anele Mdoda and Glamour editor, Pnina Fenster, will serve on the panel of judges next year. Filming for the reality show, 'The Road to Miss South Africa' will start filming in January 2014. The show hopes to promote the pageant while introducing the public to the contestants.
(Photos by Gallo Images / The Times / Lauren Mulligan)