The singer pulled a Justin Bieber and went from social media sensation to music superstar in less than a year.


He joined his church choir when he was just four years old.


At 16, he started making his own music. Mlindo The Vocalist shared videos on social media of himself doing cover songs, such as
Babes Wodumo
's
Ganda Ganda
, with the help of his younger brother.
The singer was discovered in February 2018 after
DJ Maphorisa
spotted him singing his hit song,
Midnight Starring.
The DJ flew him to Johannesburg and the pair soon started working together.


By September 2018, Mlindo The Vocalist had an album of his own, which became an instant hit.


He has performed at the DStv Mzansi Viewers' Choices Awards and on the Idols SA stage.


Here's a look at Mlindo The Vocalist's biography.


Mlindo The Vocalist age
Mlindo The Vocalist's date of birth is 5 October 1995. His current age is 23. Mlindo celebrated his birthday in 2018 by visiting some of his sick fans.
Mlindo The Vocalist family, background
Mlindo The Vocalist's real name is Lindokuhle Magedezi. He grew up in KwaZulu-Natal's Port Shepstone community. Mlindo The Vocalist comes from a family of musicians. Several family members are musically gifted. His younger brother, Sfiso aka Sfeesoh, plays the keyboard and has featured in some of his songs. Mlindo The Vocalist has 17 siblings – 13 from his father's side and four from his mom's side.
Mlindo The Vocalist Education
Mlindo The Vocalist studied towards a Bachelor of Education degree at the University of Zululand. He dropped out in 2018 to focus on his music career but hopes to one day complete his studies in a different course.
Mlindo The vocalist albums
Mlindo the Vocalist burst onto the music scene with his debut hit album,
Emakhaya
, in September 2018. The
album was certified gold
in December 2018.
Emakhaya
was nominated for "Best Afro Pop Album" and "Best Produced Album" at the 2019 South African Music Awards (SAMAs).
Mlindo The vocalist songs
Mlindo The Vocalist has released several hit songs including Awuphiki, Iphara, Macala, Usukulude, Imoto, Saka Saka, Ancestors, Lengoma, and Cold Summer.


He has collaborated with Kwesta, Thabsie, Vyno Miller, Sjava, and DJ Maphorisa. His single with DJ Maphorisa,
AmaBlesser
, was a smash hit. Mlindo The Vocalist revealed he wrote the song after one of
his ex-girlfriends left him for a blesser
.
Here's a look at the full
Emakhaya
, tracklist.
1. Ancestors
2. Emakhaya
3. AmaBlesser
4. Egoli
5. Usbahle
6. Cold Summer
7. Lay'ndlini
8. Wamuhle
9. Imoto
10. Usukulude
11. Nge Thanda Wena
12. Mosadi
13. Lengoma
14. Macala
15. AmaBlesser (Remix)
16. Macala (Radio Version)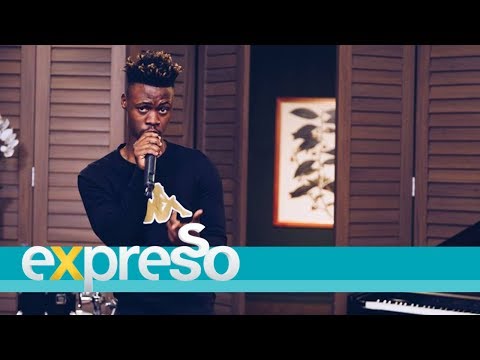 Mlindo The Vocalist baby mamas, girlfriends
Mlindo The Vocalist has a daughter. He has revealed very few details about his baby mama. Mlindo The Vocalist does not share pictures of his daughter or girlfriend on social media. In December 2018, he described his relationship status as "complicated".
Mlindo The Vocalist controversy, rumours
Mlindo The Vocalist made headlines in June 2019 when a Twitter user claimed he saw the singer beating up his girlfriend in a Sun City parking lot during the SAMAs weekend. "Oh...trash Mlindo The Vocalist beat up his gf at the parking lot in Sun City after the Awards," the man wrote.


Mlindo addressed the rumours on Instagram, saying
he didn't do it
. He said he did not attend the awards with his girlfriend, adding that he is not a woman abuser.
"I have been getting calls from newspapers and I have not hit anyone. I don't know what the person who started this is trying to do," he said.
Mlindo The Vocalist Acapella Group
Before making it big as a solo artist, Mlindo The Vocalist was part of an acapella group called White Bread. The group got together in 2013 and has won several competitions including "Search for the Stars".
Mlindo The Vocalist car
Mlindo The Vocalist does not believe in flashing his wealth. He rarely posts pictures of his cars and home on social media. The singer said in an interview that his team helps keep him grounded. He does not see himself as a "celebrity".