For much of 2014, one question has dominated South Africa media and fanbases around the country: Who is the best rapper in Mzansi? It's been a tough one to call at different stages. AKA has to be one of the most talked about rappers in AFRICA, let alone SA alone; meanwhile Cassper just keeps churning the hits, but K.O. inarguably had the hottest rap song in the country this year. There are also other heavy hitters such as Kid X, Riky Rick, iFani and Ma E who have all been making impressive moves on the local scene. 
Just the thought of picking the best and rearranging the rest into order gives us headaches. If only there was a panel that could do the job for us and completely cover all criteria needed to consider in order to decide who are the best rappers in the country... If only. 
Thankfully, MTV Base is well equipped for the task at hand and our good friends at Mzansi's hottest music network have put together a panel of judges like no other. Ladies and gentlemen, say hello to the MTV roundtable: The ladies and gentlemen who will be be tasked with deciding who the hottest rappers in Mzansi are. At 4PM today the first half of this year's MTV Base Roundtable: SA's Hottest MCs 2014 will be aired on MTV Base. Let's meet MTV's delegated knights of the (Mzansi Hip Hop) roundtable.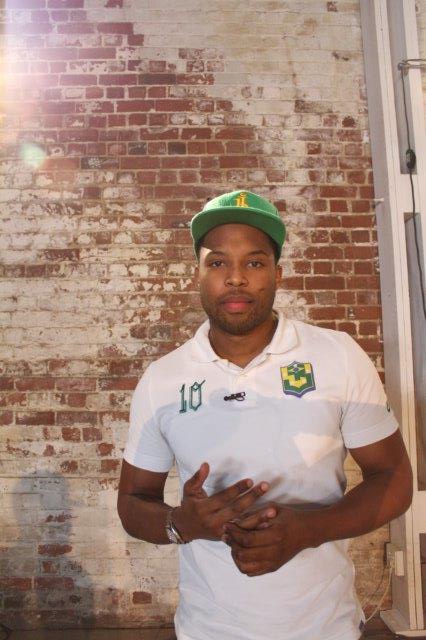 MTV's resident VJ, Sizwe Dhlomo will be the host of the MTV Base Roundtable. Anybody who has heard Sizwe speak (Or listened to his mixes) will know that the man loves his hip hop and his opinion is usually never too far off the mark. We can't think of anyone in Mzansi who would be a better fit for this title.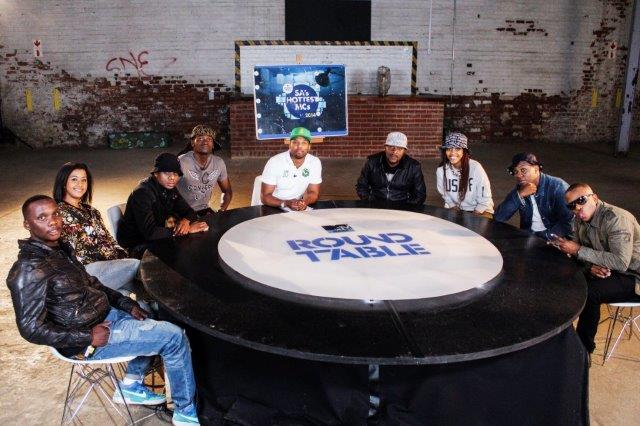 Here's the official MTV Blurb introducing the rest of the Roundtable panel: 
Around the table are MC and producer Amu, who has been a hip hop stalwart since the '90s; Metro FM master mixologist Naked DJ; YFM afternoon drive DJ and Club 808 TV Presenter Mo Flava; music TV presenter and ardent hip hop fan Loot Love;  veteran record label A&R man Kevin Mdubeki; and celebrated deck master and MTV Base music scheduler DJ Vigilante. Also adding their SA hip hop knowledge to the mix are established rapper and labelhead Slikour and MTV Base's music programmer Melanie Triegaard.  Providing even more cred to this historical TV occasion is legendary master lyricist Tumi, who breaks down the criteria on what makes a hot MC:  lyrics, sales, style, impact, buzz and other intangibles that set one artist apart from the next.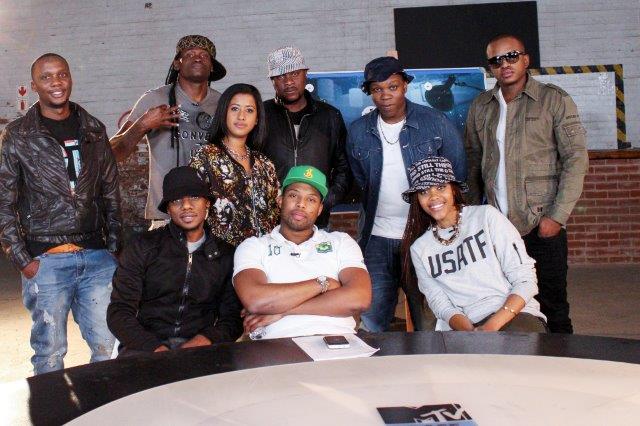 Meanwhile, the Host, Sizwe Dhlomo shared his excitement at the prospect of being a part of such a hotly debated discussion: 
"I think everybody can agree that 2014 has been a standout year for hip hop - SA hip hop specifically.   This list is all encompassing, it's a definitive list of the hottest MCs according to MTV Base and key industry experts – you need to tune in to see how we arrived at our decisions."
Catch part one of the MTV Base Roundtable this afternoon at 4PM on MTV Base (DSTV Channel 322) and part two will be on at 4PM tomorrow (Thursday, 20 November) on the same channel.