He is pegged as one of the richest men in Mzansi who has got 4 wives. Yep, you heard that that right.
Musa Mseleku
is a polygamist, who has 4 wives and 10 children. Many in Mzansi would not have known him were it not for the
Mzansi Magic
program that debuted its new reality show,
Uthando Nesthembu
that airs every Thursday night.
Before Musa Mseleku became the businessman that he is today, he worked as a journalist at
Ukhozi FM
.
Here's a look at Musa Mseleku's rich life.
Musa Mseleku Age

He was born in 1975 in Mzumbe, Kwa-Madlala, and as of 2020, Musa Mseleku is 45 years old.

Musa Mseleku Family

Joyce Mseleku Nomathemba is his late mother while his late grandmother is known as Phiwe Flo Dingile Mseleku.


Musa Mseleku Wives and Children
Well, how does Musa do it in this tough economy, some might say? Having a polygamous relationship today, may not be what Currently Musa has got 4 wives and 10 children. Musa married his first wife MaCele in 2002 and after five years of marriage, he welcomed MaYeni as his second wife. In 2009 he wedded MaKhumalo and MaNgwabe as his third and fourth wives.
Macele Mseleku is a silent lady and is described by her husband as a woman of few words. He, however, goes ahead to say that she is open and speaks about her feelings when there is something to point out. MaCele is not afraid to say it like it is.
His second wife Mayeni Mseleku has been described as the calm one, but she is one who will go ahead and push back if need be. Mseleku says she is a good listener that seeks clarification in case she does not understand something.
Thobile Mseleku, MaKhumalo, is an open book as described by her husband. Mseleku says that at first she used to hide her true feelings, but over the years she has grown to be more open.
The fourth wife, Mangwabe Mseleku, is the quiet type and can be one to hold grudges for long. Her husband says that she is often one to remind him of past incidences especially when he forgets to get something done. Ouch!
He fathered children with
Macele
,
Mayeni
and Mangwabe. He apparently had two relationships outside of marriage and that resulted in 2 daughters; Snenhlanhla and Mpiloenhle.
Musa Mseleku Career
Many ask that what does Musa do to support his rich lifestyle with his wives. What's his occupation? He at one time worked for Durban Youth Radio as a journalist before moving on to SBC News. He also works in community development at Ugu District Municipality where he is in charge of the rural areas.
Musa came up with a foundation titled Phiwe Ukufunda programme that caters for the needy. He is also able to support all members of his family and give them a lavish lifestyle that only a few can afford. If at all he involves himself in business, then Musa Mseleku business must be worth so much. Each of his wives has a beautiful apartment and own two cars, they also have a family mechanic, and a driver.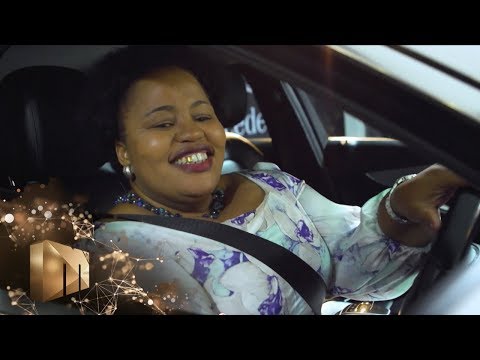 Musa Mseleku Reality Television
Musa Mseleku became widely known in Mzansi when he appeared on Mzansi Magic television reality series
Uthando Nesthembu
. Every Thursday, thousands of viewers tune into the hit show to watch the Mseleku family go about their day to day business as a polygamous family.
Did you miss Mseleku and MaCele's traditional wedding? Here's a glimpse.


Mzansi Magic recently launched its new show Mnakwethu whereby Musa Mseleku is the show's host. Mnakwethu is premised around all things relating to Isithembu (polygamy). Men who wish to pursue the polygamy route, write in to the show, with the hopes of being guided by well-known polygamist, Musa Mseleku of Uthando Nes'thembu.

However, after the show had its first episode aired on TV, it seems to have rubbed many the wrong way. Viewers, especially women, felt that the show shows a total disregard for women and the original intent of polygamy that is practised within African cultures. You judge for yourself and let us know what you think in the comments section.



Tweeps wasted no time in sharing how disappointed they're, at the tone and general structure of the show. Even staunch feminist, Ayanda Borotho had a few words to share.

Musa Mseleku Controversy
It must not be easy to be in a household whereby you have to share the man that you love. However, this works for other women. There are truly different layers of dysfunction in almost all marriages. More especially polygamous ones as it involves a few more other parties.
Early last year, things allegedly took a rather bitter turn after fresh reports of
cracks in the seemingly well oiled polygamous marriage surfaced
. It was reported that Mayeni and Mangwabe had allegedly left the Mseleku complex after a heated argument between themselves, Musa and
Thobile MaKhumalo - Mseleku
. All this was because MaKhumalo brought in someone who was believed to be a surrogate for her as it is known she has fertility problems. The other wives were not pleased with this move. Read more about the story
here
.
Musa Mseleku Net Worth

Musa's many business ventures have him pegged as one of Mzansi's richest celebrities. Like is there anything that Musa cannot afford or provide for his family.

Musa Mseleku is a man that not many can be like. He decided to be polygamous because of his desire to have many children and nothing could deter him. He is a man that is doing well despite the hardships involved with being polygamous. He takes care of his wives and families and that is all that matters. After all, money makes it a lot easier to do so.


Read more:


Main image credit: okmzansi.com