A lot of people have been complimenting TV presenter and musician Nandi Mngoma for her fashion style.
Her German-cut has also inspired other young people to cut off their hair and look more African, Nandi has always believed that  people need to feel comfortable in their own skin. To such an extent that she even wrote a song titled In my skin.
Her Pan African style has not only impressed but also caught the attention of Legit fashion store bosses who have recruited her as the new Legit brand ambassador alongside the likes of Dineo Ranaka and DJ Zinhle.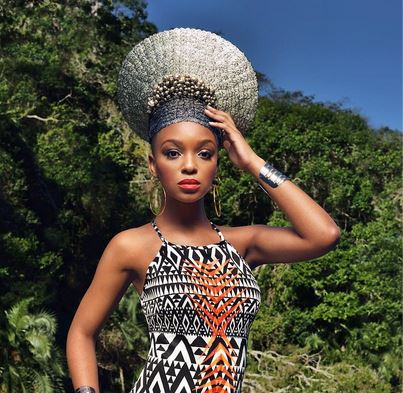 Nandi Mngoma recently launched her summer range with Legit and it ha is receiving quite a positive response from the public.
ZAlebs reporter Siphelele Buthelezi interviewed her to find out more about her latest project.
Congratulations on your endorsement deal with Legit and thanks for representing Durban.
Thank you so much! I'm humbled. It's a great feeling, I'll always be a Durbanite and make my city proud.
We've been stalking your Instagram account since the Legit ambassador announcement and you look absolutely amazing. Please tell us more about your latest deal with Legit, how did it all come about?
I was blessed to get a call in the beginning of the year from the Legit team who were excited to work with me to create a new range for the summer. And like the say the rest is history.
How would you describe your clothing range in terms of the style?
The clothing range is an extension of who I am but more importantly a reflection of our beautiful continent. We want to make sure that every girl feels like an African Queen when they wear my range.
I'm in love with African tropical prints and chocolate tones as well as new trends like kimonos, matching sets and flirty florals which reveal the sexy, feminine side of me. Like I've always said I'm a simple African girl who loves clothes and loves feeling good in their own skin. For the first time I'm introducing a swimwear range, it's the first time that LEGiT is doing this. I'm also offering a range of shoes, accessories and bags that continue this festive celebration of all things summery and that all girls should feel good in their skin.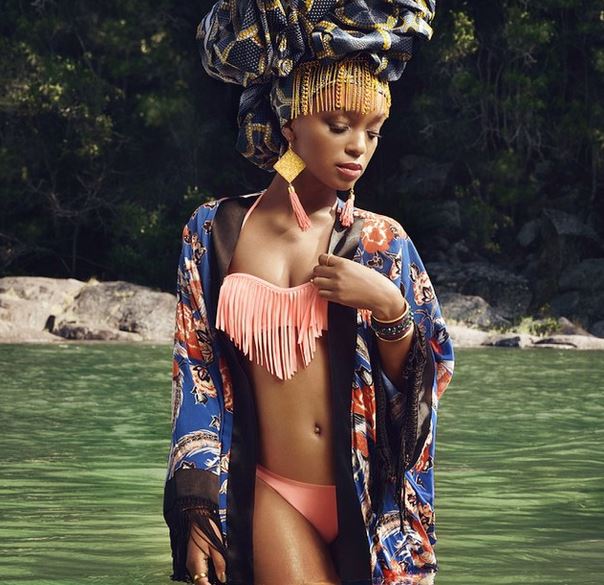 How long will your clothing range last at Legit?
My range is for the whole of summer my favourite season, from November to the end of January. It's going to be a great summer.
Who is your favourite designer locally and internationally?
King David Tlale who I also worked with on some of the couture pieces he created for the Legit music video "In My Skin". He's proudly African, breaking boundaries, different,bold and strives to be recognized globally. In many ways I can relate to him.
What is your best clothing item in your wardrobe and what is the most expensive clothing item you have ever bought?
My best clothing item is also one that I would consider the least expensive but very valuable to me because of its history.  It's my mom's gold belt that she wore when she was my age, she passed it on to me and I absolutely love it!
Credit image: Instagram/NandiMngoma
Article by Siphelele Buthelezi