Nandi Mngoma has big plans for 2016.
The singer and actress has revealed that her next album will be paying tribute to African Queens. While she was going on about where the inspiration for her next project came from, we couldn't help but notice her banging bikini body. 
The long Instagram caption was accompanied by a beautiful picture. We couldn't finish reading because... well... check her out!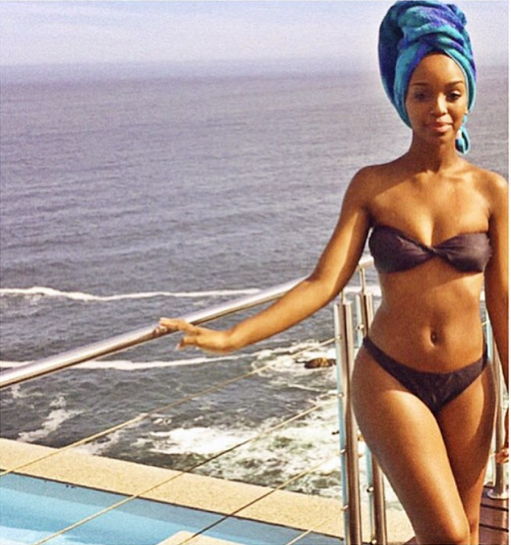 Image credit: Instagram
CashTime competition: Puzzle piece 3/4
Skhanda gawd im the pinnacle 
kleva sfun ukwaz r u friend or foe?
Coz I'll pull your card n u'll get exposed
Mina ngzel' igwap, what u in it fo'
And im with a dark skinned centerfold
The boy going hard in a foreign car with a foreign broad no xenophobe​