Nasty C
is certainly on a meteoric rise. The rapper has been collecting major accolades from day one and with new management and a global team, he doesn't seem to be slowing down.
The Universal Music signee released his second studio album last year. Since then Nasty C's album has taken him around the world! He has performed around the world, been featured on global hits and
recently dropped his SMA trilogy
. As if his success hasn't been obvious, it is not certified! Nasty C took to social media to share the exciting news with his fans.
Strings & Bling has been certified like ALL the platinums! Every single track is certified either Gold, Platinum or TRIPLE platinum. The album itself has been certified DOUBLE PLATINUM!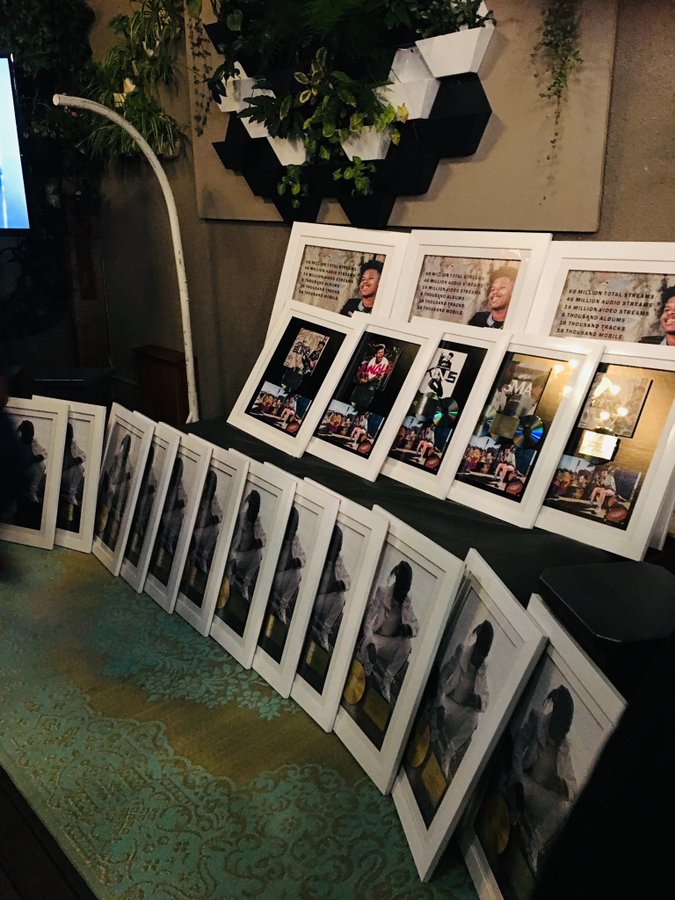 In numbers, here's the size of Nasty C's success better explained. He has 60 000 000 total streams! 46 000 000 audio streams on sites like Spotify and Apple Music, and 14 million views across all his videos. 6 000 albums sold in SA alone! 16 000 singles sold on music sites and 16 000 mobile sales. Then the cherry on top? Strings And Bling the album has been certified Double Platinum with over 46 500 units moved in the country!
The congratulations are still pouring in and with these numbers, he deserves it!
Congratulations to the young rapper! Your future is already burning bright!
Read more:
A Night With Nasty C
Have you seen Nasty C's girlfriend
Get your winter drip right with Riky
main image credit: Shen Scott, ZAlebs