We've been noticing this fascinating woman everywhere lately, from her Instagram but also on our television screens. She not only anchors SABC 3 news during the week and on weekends, but she's also the brains behind the #DriveConscious campaign which has already been joined by many of our local celebrities. Nope, we're not describing some fantastical superhero here, we're talking about none other than the beautiful Natasha Thorp.
When asked why Ms Thorp embarked on this new campaign, she immediately told us that she had to do something about the high death rate on our roads.
"This year alone, barely three months in, we have lost well-known personalities including the much loved Public Service and Administration Minister, Collins Chabane, Umhlobo Wenene FM Presenter, Saba Mbixane and of course Simba Mhere." – Natasha explained.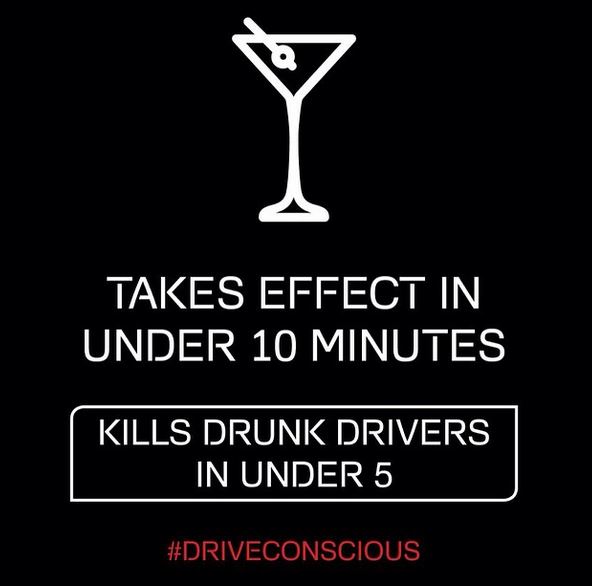 Natasha, who has also been involved in a road accident, reads multiple news bulletins; a lot of which talk about fatal road accidents. She has a front row seat to the carnage that is caused by drunken driving and this has fueled her passionate desire to change the situation. Hence she and her team of celebrity friends have decided to make a conscious difference to the way South Africans drive on a daily basis.
Beyond this amazing campaign, ZAlebs also caught up with the SABC 3 news anchor to know a bit more about her life as a journalist and even as a Theatre scholar. You can watch the full, exclusive interview with Natasha Thorp below! 
You might have seen a few tweets and instagram posts over this weekend with the hashtag #DriveConscious. Local celebrities have taken the pledge to Drive Conscious this April.
Celebrities include:
Pabi Moloi
Batsile Ramasodi 
Lesego Maphanga
Bianca Le Grange
Jonathan Boynton-Lee
Carmel Fisher
Weza Solange and more.