Ndlovu Youth Choir may not have taken home the title of winners of America's Got Talent 2019, but they've won our respect, admiration and gained a legion of fans in the process
The SA act loss to blind singer Kodi Lee who won the title on Wednesday night.
It was an emotional night for all the contestants, but our very own did not disappoint despite not making the cut.
The fact that they
made the finale
speaks volumes! The final performance - in which they shared the stage with music superstars Macklemore and Kygo - attracted worldwide praise and had us in our feels with their mind-blowing vocals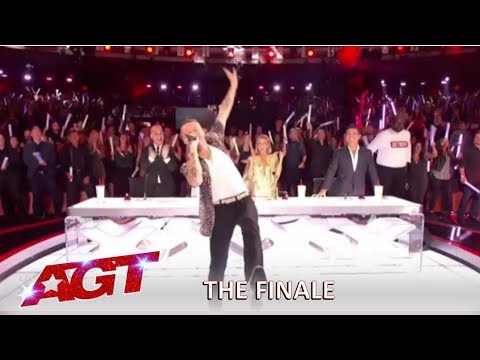 Talk show queen Felicia Mabuza-Suttle attended the finale and praised the group for their 'warrior' attitude.
She even claimed they were jubilant despite the loss
The South African government and fans alike also took to the timeline to congratulate the group on their amazing performance
Some tweeps have even called for the act to receive a hero's welcome home.
We stan this proudly SA act, well done!
Read more:

Zahara's Promise To The Twins

Connie Ferguson And Grandson Grace S Mag Cover

Image credit: Twitter Ndlovu Youth Choir