I have never met Nelson Mandela. I know for a fact that he is the man everyone wants to meet. He is the celebrities "celebrity." He is on most people's bucket lists to meet and when this question is asked: "Who would you most like to invite to dinner?" most people's answers are: Madiba. The Father of the Nation. South Africa's hero. A global hero.
When I have spoken to people who have met him, there has been a common thread of a genuine, regal, down to earth, inspiring and a humbling experience for those who have had the honour.
I remember being in the crowd at one of the 46664 concerts. I thought I might explode with pride when he came on stage. I also thought my eardrums might burst. I have never felt so much energy and love from thousands of people who couldn't stop applauding and cheering. As he spoke, his clear, undeniable tone and accent came through like a calm wave. Each word impacting me and it took me a good half an hour for the goosebumps to die down.
That power of good, grace and inspiration is something one can't describe - it is something to be experienced and felt.
Nelson Rolihlahla Mandela was born on 18 July 1918 in Mvezo, Transkei.
When the news broke about Madiba's condition in hospital becoming critical, I feel like South Africa as a nation took a collective breath and didn't really exhale properly. I tweeted yesterday:
@BaileySchneider: South Africa, we need to prepare for the inevitable, but we can show our unity again in being proud of #Madiba and everything he has done!
The man is 94 years old, nearly 95 and I know we have all been praying for him to get better, but the reality is that I have been praying that he passes on without pain and suffering by God's Will. That when it is his time, he slips away peacefully.
He cannot live forever. He will, however, remain immortal in our hearts and our nation. We will be teaching our children all about this hero; we will be remembering him forever with a smile and a warm glow inside.
I am proud of to be South African. I am a patriot and whilst I do get angry about all the negativity surrounding our country and the reasons for it, such as horrific crime and poverty... I couldn't imagine living anywhere else.
We are blessed to live in a country that can become so united, that has such beauty in nature, such dynamic, warm, friendly and incredible people.
I only hope that we never forget what Madiba did for us. I hope that when South Africa goes through tough times, we unite and remember how incredible a nation we are because of this man.
Wouldn't it be amazing if we were all as inspiring? Perhaps we should begin today. Inspire those around you. Be kind, be generous. Check your ego. Be the person you'd love to meet.
I leave you with some of my favourite quotes from Nelson Mandela: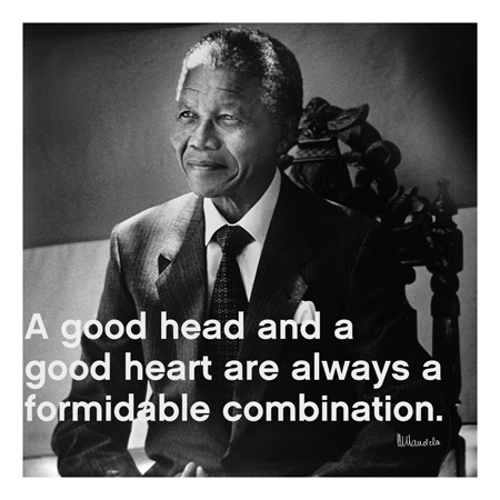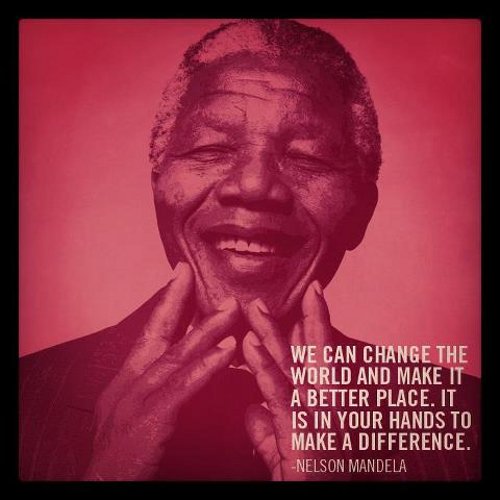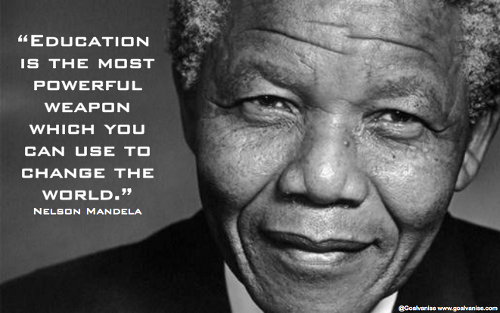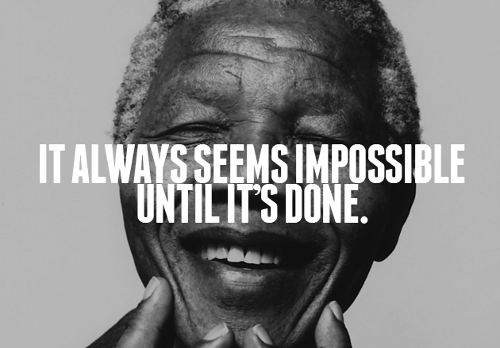 Love,