Nonhle Ndala is on the cover of the latest issue of Mamas & Papas magazine.
The mother-to-be, who can't wait to meet her "Princess AJ", looks all kinds of beautiful in black. For the shoot, the Diski Divas star, who had an amazing baby shower a few weeks ago, is not only showing off her natural hair, but we also get to see her baby bump. Nonhle's litte one will be born soon.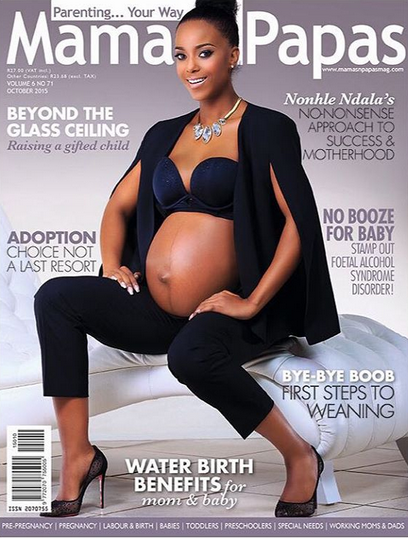 So beautiful!
Nonhle is enjoying her pregnancy and has been spoiled by her friends, and, of course, her man Andile Jali. She has taken to Instagram to share how blessed she is to have her "king" in her life.
Awww... so sweet. 
Image credit: Instagram