This week ZAlebs spoke to the beautiful, Nonhle Thema. The TV personality has become a house hold name in South Africa and is widely recognized for her stunning looks, her vivacious personality, and her incredible television skills. Success seems to follow  her wherever she goes, and this is evident in the endorsements she's managed to capture, as well as the manner in which she's managed her own brand- the fragrance, Precious Ivy. She invited us over to her house for a lovely lunch and chat.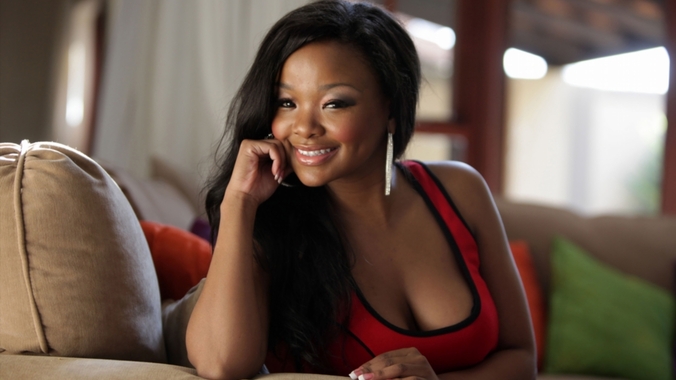 Hi Nonhle, welcome to ZAlebs. Can we start by having you tell us about your fragrance?
Thank you! Let's get to it. The name of the fragrance is Precious Ivy. The reason why I chose the name  Precious Ivy is because my second name is precious and Ivy  is my late grandmother's name [ the mother of my mother,] after whom I have also named my daughter.
How did the idea and founding of the brand come about?
I view myself as the brand, and everything else as a product. The brand, Nonhle Thema is a long-road-to-freedom-story basically, its  like the Nelson Mandela story. It's one of those roads where it look a long time but it was always going to happen because I've been in the business for over 10 years now.  It's been a decade  and thank God of the success of the work that I was doing, the fan base being there, and the success of the team that I was working with-  everything was magical. I secured endorsements  and eventually got to the point where I feltits time I did something  on my own with my name on it. I felt that it would be really cool to make a fragrance as its something I've always wanted to do.
How can people get to buy your fragrance?
This perfume is available  on my online store which is www.precious-ivy.com. The website also gives details on which stores are selling it- but to be honest, you can find it at the big chain stores. 
We saw you on Vuzu's "I Am" with Sade and it had been a while since we saw you on our TV screens. What made you decide to appear on that show specifically?
I think I  just liked the concept of it when Vuzu people approached me. Vuzu was my family for a long time, I was the face of Vuzu TV[If people don't  know,] so I had a very good relationship with the team there.  I always loved them and every time they've called me, I've enjoyed working with them. They were like my marriage.  Channel O was my first marriage and Vuzu was my second marriage, but they are both the same family so it was always hard to divorce them. 
I wanted to be involved and I wanted to share my story on "I Am". I got the opportunity to speak about women's  issues and what we  go through. I thought it was important for people to see the other side of  what we go through as women, not just entertainers. I'm not afraid to talk because a lot of people hold back out of fear. I wanted to talk. I wanted to encourage others and educate them.  
Motherhood is finally at your door step, what has your daughter taught you since her birth? 
My daughter has taught me humanity. She has taught me that everything that I used to find important wasn't really. It was just material stuff. She has taught me what real love is and what life is really about. I used to hear other people talk about what it's like to be a parent and I didn't understand any of that, but my daughter has changed my view. I don't really worry about other people's business, I'm not worried about who is doing what, and I'm not worried about being on top of my game. My worry is being the best mom now. Any  job that I do and endorsement that I secure  will be  a cherry on top.
If there was one quality that you have and would love your daughter to have, what would it be?
Well she's got a lot of quality, because she is very strong but I want her to have the quality of  Ubuntu. I'm teaching her more of Ubuntu because I want her to be familiar with all parts of our culture. I take her to Soweto I take her to visit my mom as well. I want her meeting other people and getting to know where her mother s farm and not just being a suburbian kid. I want her to have a  strong  understanding of the diversity of other people rather than just seeing one side of them.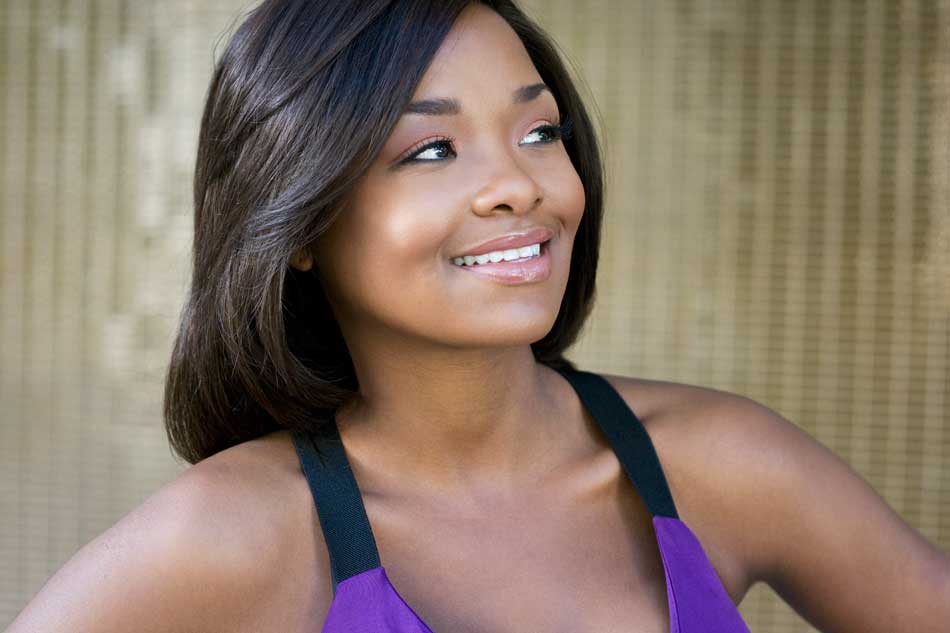 Please tell us more about the reality show that you did overseas.  Why did you choose to do it overseas instead of South Africa?
I starred in a show called Nonhle goes to Hollywood in 2010. It was a show that we had been speaking for a  year we decided to do it in 2010. I was so proud of that particular job, because now I see all these reality shows on TV and I can proudly say that I was one of the first people to have a reality show. My work makes me a  pioneer  and encouraged people  to not be afraid produce their own.
When I watched the USA's reality show, I would say, "Why don't we have a reality shows in South Africa?"  and my production team was like, 'Why don't we do one with you" and I agreed! They figured the "Goes to Hollywood idea" would be something along the lines of what I wanted to do and something inspiring for other people.
Did you enjoy Part 1? Then you'd better stick around for part 2 of this incredible interview with the incredible Nonhle Thema. What caught your eye in Part 1? Leave us your thoughts in the comments section below.