And #OPW is back with a bang as, over the weekend, we saw the show return for Season 5! Tumi Morake is back at the helm and looking slimmer (Herbex?) while remaining just as funny.
Sunday night's wedding, which kicked off the new season, was absolutely stunning. We can, off the bat give that wedding a Bells and a fabulous 9 out of 10!
They lost their point only with that atrocious kiddies clown train that made a cameo at the wedding, otherwise here are our favourites from Sunday night's gorgeous wedding.
The handsome suits that the groom and his men proudly wore were made in Soweto Meadowlands – we would definitely like the details of this tailor!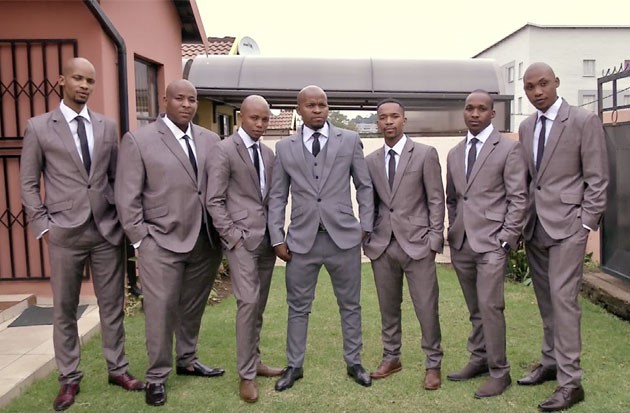 With the disappointment from last week's wedding that had no cake still fresh in our minds, this week the bride and groom got us 2 gorgeous cakes to make up for all previous disappointment. Sadly the second cake was forgotten in Gauteng when the ceremony moved to Vryheid in KZN.
Cake 1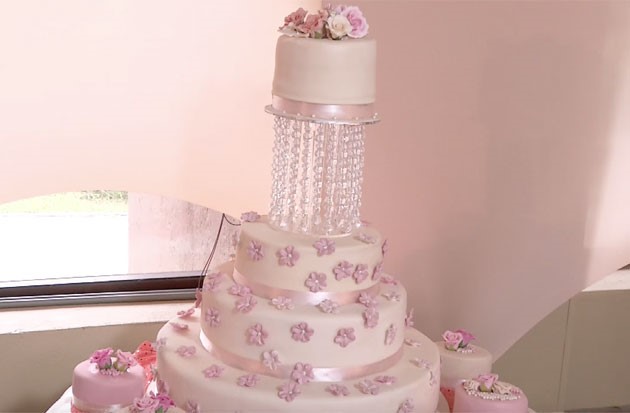 Cake 2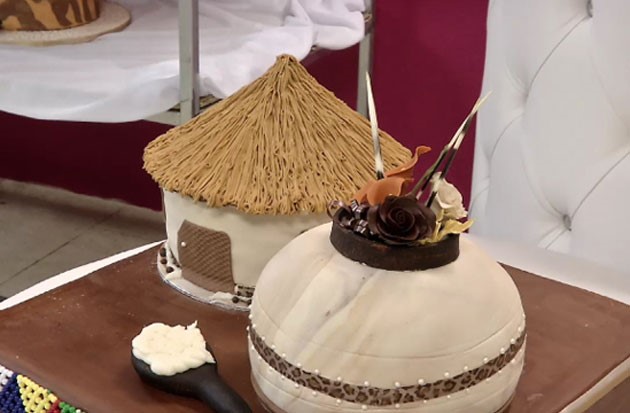 We also have not seen bridesmaids look this prim and proper on #OPW in a long while – props have to go to the bride, she has gorgeous family and friends and great taste. Both the colour and design of the dresses was well suited to her chosen entourage.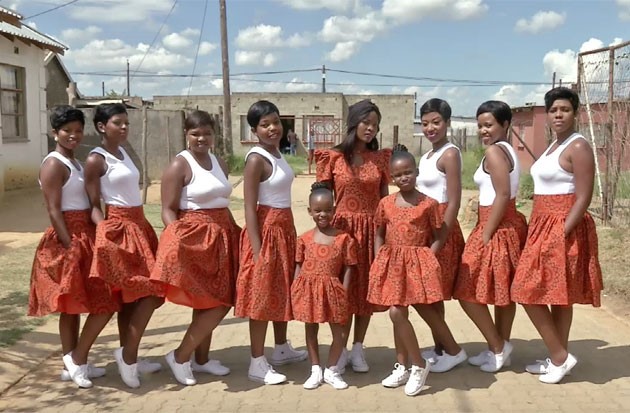 We loved the surprise from the mother of the bride – a brand spanking new Audi – although Twitterville found the gift to be somewhat…intrusive. We wonder if the previous lobola was used to buy this?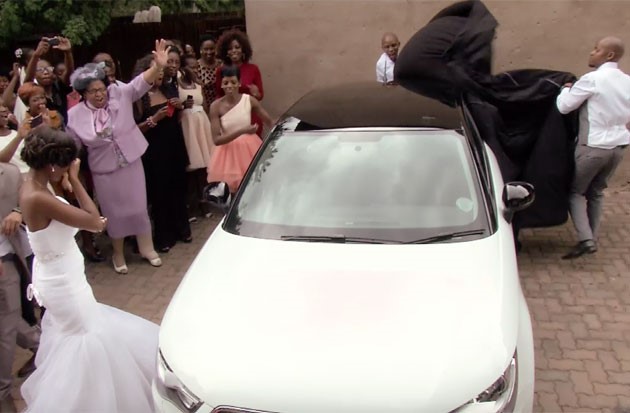 Kitso and Nkululeko have set the tone for season 5. Indeed it was a perfect wedding and we can't wait for many more. 
Do you think Sunday Night's wedding was perfect?