Lindiwe, 34, and Davis, 38, are part of the group of couples who didn't leave us shaking our heads in disbelief or tweeting frantically about how disorganised their wedding was.
It's like these recent couples have been keeping up with the show and the comments on social media, thus making sure they don't commit the same mistakes which were done in the past.
Even though Lindiwe and Davis's wedding was thoroughly planned, there were certain things which we thought were lacking.
We'll start with what stood out the most before getting into the "must not do at your wedding".
We believe Lindiwe made the right choice with her dress, it was beautiful, current and simple.  But we couldn't help but notice Lindiwe's belly bulge protruding from her dress. Now we're not saying that a flat stomach is the be all and end all, but a diet and some stomach crunches prior to the wedding would've done her dress some justice. 
That child has a razor cut? #OPW pic.twitter.com/wwnPusd2iF

— Instagram: Sive_N (@Sive_N) January 24, 2016
Then there were the bridesmaids. Lindiwe's entourage were wearing yellow dresses, the outfits were not a complete train smash, but we think the yellow used for the bridesmaids' outfits has reached its sell by date. Can we see something different? We are tired of seeing yellow and purple dresses!
Now we hardly pay attention to flower girls because they're usually cute and we assume nothing can go wrong with them. But we couldn't help but notice the little girl who was made to wear a weave - it looked like something Angie Motshekga would rock at the SONA.
READ: OPW's falling cake almost ruins wedding
Whoever made that child put on that weave must have their 'woman card' revoked.
Davis' cream white suit wasn't bad. In fact, it was better than what we have seen in previous episodes. At least he didn't blind us with a shiny suit, but we're not so sure with the choice he made for the groomsmen. The black suits weren't a problem, the issue was the yellow waistcoats. It was of poor taste.
The yellow colour isn't the only thing that keeps bugging us at these weddings. Could someone please explain why these brides include veils? Isn't a veil supposed to be worn as a symbolic reference to the virginity of the bride, or has that changed?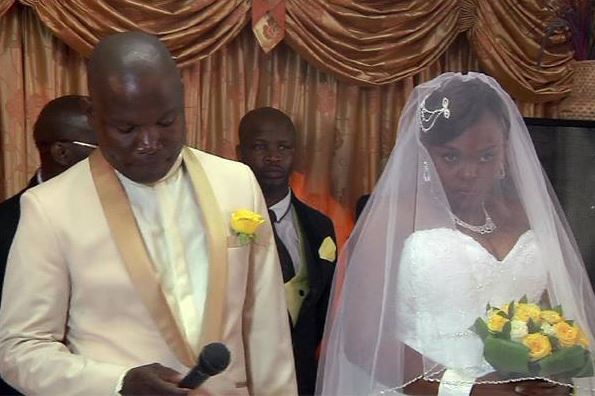 Errr, what's going on here?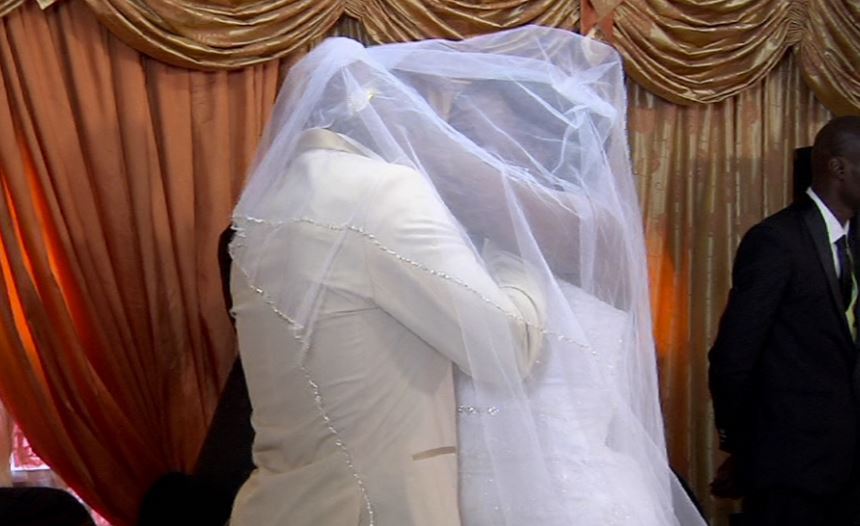 We also couldn't help noticing how the draping of the hall was incorporated with all the rainbow colours. Just because we haven't seen it before doesn't make it ugly, but again it's just one of those things we prefer not to comment on.
We also don't want to talk much about the traditional outfits, especially the bridesmaids. All we can say is that the groomsmen had more game as opposed to the ladies.
Fortunately, the bride and groom nailed their traditional attire and looked the part. In a nutshell, Lindiwe and Davis had their perfect wedding and we score them a seven out of ten.
Image Credit: Facebook