An influx of talent shows has been invading our TV screens. From the well rounded talent show that is SA's Got Talent to the music sensations that are X-Factor SA and SA Idols. Though we've been focusing extensively on the contestants it's also worth taking some time to suss out the individual whose job it is to sift through the pools of talent and discover Mzansi's next star.
We stole a few minutes from X-Factor SA judge and Kalawa Jazzmee founder, Oskido to gauge his view of the show.
X-Factor Judges such as the likes of Simon Cowell and Kelly Rowland are known to have butted heads a couple of times during the show. We couldn't help but ask Oskido if he feels he'll be butting heads with the two other judges too.
"No ways! I've known Zonke for quite some time now. She's practically family and most of the time we're usually on the same page when it comes to creativity and sourcing out talent. I wasn't too familiar with Arno Carstens and what he mainly looks for when it comes to talent before meeting him. However, throughout the time I've spent with him I can assure you that he's one fun guy hang around with."
The first episode of the show which aired on the 6th of September was met with great enthusiasm and reviews from the media and public. However, the fact remains that the show has only aired twice and the talent might not be as impressive as we anticipate it to be. We asked Oskido to give us his honest opinion about the current quality of South African talent.
"I definitely think there's a lot of talent in our country. Yes there are those who are only in it for the fame but it's always the really talented ones that are not only consistent in their craft, but also remain in the South African entertainment industry for longer. Longevity and consistency are key here, the fame isn't. I'm actually excited about the world paying attention to Africa as a whole. We definitely have a lot to offer the world and X-Factor SA is about to prove that."
Speaking so highly of the show and the talent that is on it, it seems as though Oskido might scoop another musician to add to his Kalawa family, are we correct in assuming so?
"Well its early days. We'll just have to wait and see. "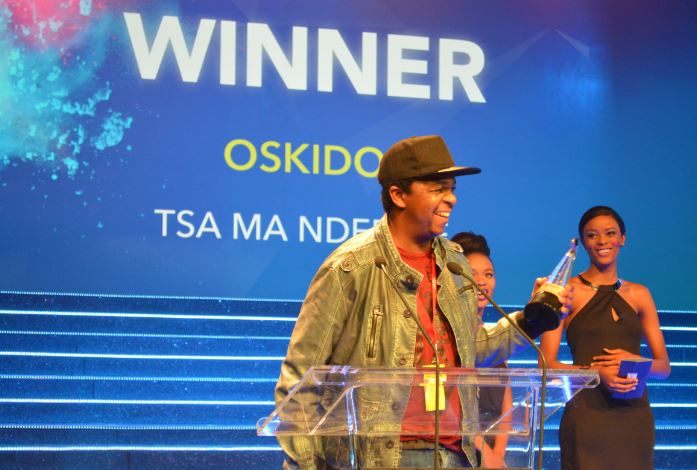 Speaking of the Kalawa family, a few weeks ago "Kalawa Chikita" Busiswa bagged herself a nomination at the Channel O African Video Music Awards. A week later Heavy K then surpassed the 20 000 unit mark for his debut album Respect The Drum Boss. One wonders what Kalawa has been doing right for the past twenty years that other independent stables have simply failed to do.
"Our greatest strength in keeping this Kalawa machine running is the fact that we are all producers and are constantly on the road. We keep our ears on the ground and consistently listen to what the masses are into at that particular time. Especially when its nearing the festive season. I also think that our active involvement in the music industry not only as music executives but as artists helps us meet with new talent all the time."
The X Factor SA airs on SABC 1 on Saturdays at 18:00.