Pallance Dladla
is one of Mzansi's greatest actors. He got famous through his appearance in 2011 on the SABC 1 reality competition television series Class Act.
He has since appeared in so many great television soapies in Mzansi and he got a chance to star in a Netflix show alongside
Amanda Du Pont
.
In an interview with
Sowetan Live
, Pallance gave his views on actors who feel entitled to roles without selling themselves to the directors or casting agents. He had some strong views about actors' who he believed felt entitled to roles because of their talent and who they were.
His passion for acting may have begun in high school but his love for the craft is what got him this far.
Here's a look at his rise to fame.
Pallance Dladla Isibaya Exit
News about him exiting
Isibaya
made the rounds on social media and many began to wonder if this could mean that the show was having trouble keeping it's actors.
According to
reports
, the actor stopped reporting for duty before work and his role has been scrapped.
"Pallance stopped reporting for duty before the national lockdown. His role was scrapped and they are busy planning an exit. From last month, Pallance was not reporting for duty, which prompted producers of the show to come up with new ideas to cover his part", said the source.
However,
Isibaya
publicist Karabo Maroga has refuted the claims and has said the actor requested a "break".
"Pallance requested a break to go to the US for March and April to do an acting course and explore his international contacts. He did a similar thing in 2019," said Maroga.
Pallance, hit team and his manager have also come out to
refute the claims
that he is leaving Isibaya. Wesley Gainer his manager said, "As any actor he is actively pushing the boundaries of his craft by pursuing international work while securing and maintaining local contracts, such as
Isibaya,
".
Pallance Dladla Age

Pallance was was born on 22nd August 1992 in Soweto. He is 27 years old.


Pallance Dladla Family

Dladla grew up without his father and was raised by his grandfather. According to Dladla his grandfather named him "Pallance" after his favourite actor, Jack Palance.

Pallance said the greatest pain he's ever had to go through in life was when he saw his mother ill when he was only 14 years old. When Pallance recalls that time, he says that he thought that his mother was going to die, but she was able to get better for which Pallance was very grateful.


Pallance Dladla Career
It wasn't all a rosy start as one would wish it could be, but Pallance's hard word and determination has certainly worked in his favour.
Dladla not only wrote plays but he also acted in them as well, and he won numerous awards for them. His appearance in the
KFC
and Kellogs adverts were the beginning of a long and inspiring career he was about to pursue.
Pallance is an actor that has got his acting skills getting him the recognition he deserves. For someone who is as good as Pallance is, one may think roles came easy to him but that isn't the case. The award-winning actor has had his share of door slams in his career and he never really understood why, but that did not stop him from forging a way forward.
In 2012 he starred in a British drama series, Wild at Heart, as Mohato. The following year saw him land gig on TV series
Tempy Pushas
and Intersexions.
2013 saw him land a role on Isibaya. Pallance played the starring role of Jabulani "Jabu" Zungu, Mpiyakhe's son and Zodwa's brother, in the Mzansi Magic telenovela-turned-soap-opera Isibaya. He was on Isibaya fro season 1 to season 8.
The following year, in 2014, he made his first appearance on one of Mzansi's favourite TV soapies that always keep people glued to their screens,
Rhythm City
. He played as Sibusiso Vilakazi, a role that was previously portrayed by another industry great,
Lungile Radu
. Is'thunzi got him to join their cast when he starred as Duke from 2016 to 2017.
Because of his great talent, Netflix saw itself score another original South African series for viewers to binge on, Shadow. The drama was launched by Netflix on March 18, 2019.
Pallance Dladla was one of the main actors in the riveting drama. He played the title role of Shadow who's an ex-cop with a rare inability to feel pain who strikes out on his own to catch offenders who've eluded Johannesburg police.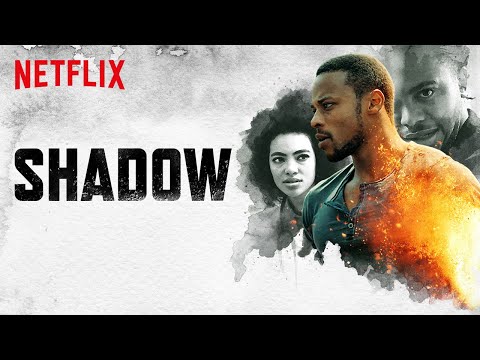 Besides having the drama on Netflix, it was confirmed that
Shadow
would be screened across 119 other countries around the world. Yes, Mzansi's own locally produced crime series went international which put the country on the map.
Pallance has also appeared in movies and these include de Avenged, Hard to Get and The Message.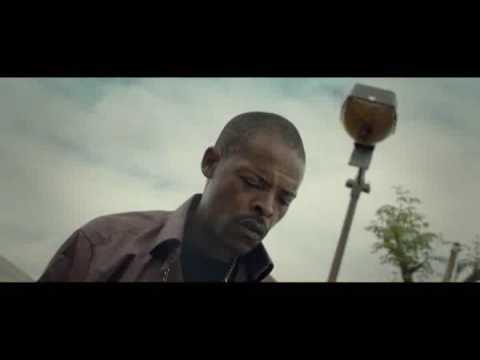 Well, in case you missed it, it seems the actor's career is going really well for him. The Isibaya actor was seen kicking hanging out with with some great actors from the US movie industry although it was not clear why exactly he was there. The shy and private actor was seen with Tasha Smith and Garret Morris.
Apart from his own career booming, Pallance has also seen the need to help young and upcoming actors in the industry. He once held The One Day Acting Master Class workshop with fellow actors Sdumo Mtshali and Ayanda Sthebe.
Awards


2010: Best Actor Award of the International Acclaimed and recognized Scholarship Programme.
2010: Best Original Script Writer for his outstanding original work in the Award Winning Parktown Boys High Play.
2010: Best Actor Award for creatively being part of the Parktown Boys High's Bread & Milk Play.
2013 - Golden Horn Award for Best Supporting Actor in a TV Drama Series, 4Play: Sex Tips for Girls
2018 - Golden Horn Award for Best Supporting Actor in a TV Soap, Isibaya
2019 -
Best African Actor award
at the
New Vision International Film Festival
in the Netherlands, Shadow
Pallance Dladla Girlfriend
Pallance is considered to be one of Mzansi's sexiest men and many would think that he is definitely in a relationship. On many occasions, people have often asked who his girl is, but to no avail.
Pallance has not come out to deny or accept the allegations, leaving people to decide for themselves. This has even led some to think that he is gay.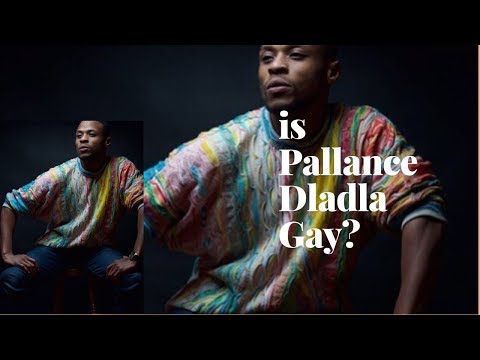 However,
Pallance Dladla
and television presenter,
Candice Modiselle
were allegedly spotted together looking all cosy and smitten on numerous occasions last year. According to Trending SA, the two were spotted in various spots in public, painting the town red with their alleged public displays of affections.
Pallance Dladla Controversy
At times, there are things that people do which can get them on the wrong side of the law and Pallance once found himself in hot water. Late 2018, the actor was
arrested
after he was found in possession of dagga at Montecasino.
According to an article published by
Sunday World
, security guards at the casino caught the actor smoking marijuana before handing him over to the police.When the police arrived at the scene, they searched him and found him to be in possession of dagga.
Pallance Dladla is no ordinary actor aand he believes that no one can get to the top without hard work. He wishes to keep inspiring many people to follow their dreams and never to give up, which is exactly what he did. We hope to see more of his great talent on our television screens.
Read more:
Tjovitjo! Now Streaming On Netflix

Main image credit: Instagram