Papa Penny
whose real name is Eric Nkovane, is one of the originators of Tsonga Disco and has worked with different legends such as General Muzka who is also among the top-rated Tsonga Disco artists.
Papa Penny's albums are of a Tsonga disco genre and all the songs on his albums were recorded in Xitsonga. This is a South African language for MaTsonga people, a Limpopo-region dialect, Xihlanganu, one of the least-heard languages in South Africa. This was a conscious choice on behalf of Papa Penny, who wanted to introduce his language "to the world."
Growing up, he worked a regular job at a mine and eventually became a musical superstar.
This is Papa Penny's journey to being one of the legendary artists who is still active in the entertainment industry.
Papa Penny Age


Papa Penny was born in 1962 and he is 58-years-old.




Papa Penny Early Life

Papa Penny was born in a polygamous family and he was the youngest of 67 children from his father who was a traditional surgeon with 25 wives.

He didn't receive formal education but eventually figured out his talent and started his journey as a dancer. He was nicknamed Penny, which eventually became his stage name.


Papa Penny Marriage
Penny Penny is married to Mama Nomi and they have 25 children, including the children he had outside of wedlock and some of the children he had growing up before he was married.
In 2019, Papa Penny welcomed baby number 25, a boy, with Mama Nomi and they named him Penny Penny Junior. Papa Penny revealed that he will not stop having kids till he dies.
Papa Penny mentioned that he loves all of his children and would do anything for them if only they could just respect his wish and use the Nkovane surname.
Sadly, Papa Penny lost his stepson, Mama Nomi's firstborn - who took his life at the age of 23 in Pretoria.
Also read:
Papa Penny Penny and his golden lessons

Papa Penny Career
At the age of 19, Papa Penny worked at West Driefontein which is a gold mine located near the township of Carletonville, but he eventually left the mining job to pursue his journey as an entertainer.
Papa Penny had his breakthrough in 1994 when he released his debut album
Shaka Bundu
, which was recorded in a week through the equipment he had gathered at the time and he sold over 250,000 copies in the country.
Following his success, Papa Penny released his second studio album titled,
Laphinda Shangaan
(1997) and he released his third album titled
Makanjta Jive
(1998). Papa Penny had his best journey as an artist as both albums outsold
Shaka Bundu
and sold over 300,000 copies.
Papa Penny had his musical journey relaunched in 2017 when he created a new genre called Heavy Gum after he claimed he was tired of being called a Shangaan Disco King.
Shaka Bundu
was re-released worldwide by
Awesome Tapes From Africa
, his newfound popularity spread to the clubs of
Los Angeles
.
After releasing his single
Goldfie Bonnie
during an interview, Papa Penny mentioned,
"I never labelled myself as Shangaan Disco King, other people did. I am tired of people knowing me only because of my language. Music is more than the language you speak."


He also went on to add
,
"with this song, I am introducing a new genre called 'heavy gum' which I invented. My music was referred to as 'bubble gum' in years gone by. So I decided to call this 'heavy gum' to symbolise a gum that remains sweet forever."


With the Mzansi music scene constantly reinventing itself, a musician who is all about reinvention is
Papa Penny
.
The Tsonga disco music artist and reality tv star has made the decision to join the Amapiano movement. He already has a song out titled
'Mphe Mphe'
- which is one of the many tracks off his Amapiano-inspired new album.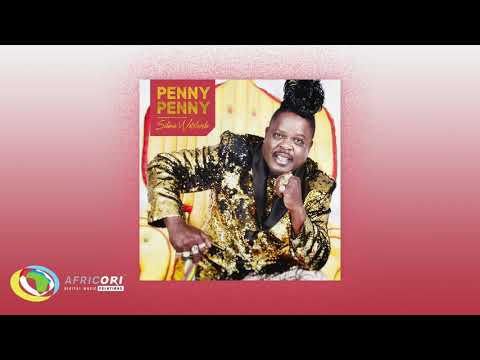 When asked about the new journey and the genre, Papa Penny merely said;
"when you are a legend, move with the times and people will never forget you. Don't do the same thing forever, and when it no longer works, you complain about the government not taking care of artists."
Papa Penny Reality Show
In 2017, Papa Penny started a reality show called
Papa Penny Ahee
on Mzansi Magic. The show was launched after Papa Penny had a successful appearance as a judge on
Clash of the Choir
.
During a chat with ZALebs
, Papa Penny explained how he is the youth's favourite,
"For me, the entire Clash of the Choirs experience and the attention I've been getting has been great so far. I never thought I'd ever be selected as a choirmaster for such a show - that really surprised me and I'm quite happy."

After getting back into the media industry, he worked his way up into being recognised nationally for his reality show and was featured at
The Roast Of AKA
for his sense of humour.
Also read:
Papa Penny to make his hip-hop debut


Papa Penny Controversy
Throughout his career, Papa Penny has been surrounded by controversial moments. As a legend and a musician who has made a huge impression on a global scale and managed to get his music popping in the United States, these are some of the controversial moments;
Being Poisoned
During his years of travelling,
Papa Penny
used to hire chefs to cook for him, however, the luxury of hiring chefs came with a high and almost deadly cost.
Papa Penny revealed that throughout his experience of hiring personal chefs he has had the unpleasant experience of being poisoned.
Due to such experiences
, Papa Penny now requests for his personal chefs to first eat the food they've cooked for him before he eats it as he does not trust anyone. That is exactly what he did with his new chef who had to eat each dish he prepared in front of the entire family during dinner.
Apparently, the other reason why Papa Penny Penny has a chef is that he does not want his wife to cook, not because she already works hard around the household but because he fears that she'll put more korobela in his food.
"The wife must not cook because she can put korobela to add love and add more love 🤣🤣🤣 i feel you papa #PapaPennyAhee"
Julius Malema
Papa Penny addressed another well known public figure,
Julius Malema
. Upon hearing some not so nice things that were allegedly said by the Economic Freedom Fighter (EFF) commander in chief, Papa Penny naturally saw it befitting to launch a stinging verbal attack directed at him.
Papa Penny posted a video on Instagram
and said,
"Ahee Julius Malema, You've pressed a wrong button. When you're campaigning at rallies, please leave my name out because I'm a member of the African National Congress (ANC) not the EFF.''
He continued to add,
"Why did you tell people that I'm not educated? You think that you are clever but you actually faked your qualifications and adopted the western language"


Watch Julius's response to the whole issue.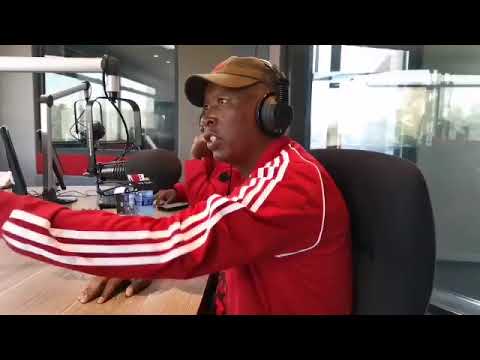 Business-class vs economy
Papa Penny was criticized by his fans for flying the same flight with his wife but he booked himself in business class while his wife and his crew were on the economy section. Twitter went on to label him as a toxic husband and said he should have booked his wife a business class ticket as well.
"People must mind their own business. I'm not a rich man. Why do people expect me to buy business class tickets for everyone? People like complaining",
he said.
Papa Penny shared that he paid for 60 people for the trip, including his family, and they did not even complain.
"The trip wasn't cheap. I paid for 60 people, including my family and the crew. All this came from my pocket. My family don't mind and they don't complain. If this is such an issue for them, then they should give me the money"
he said.
Papa Penny continues with his journey as a musician, entertainer and a media mogul. His work has seen him gain the recognition not only in Africa, but globally as well. Regardless of what people say about him, Papa Penny is not bothered by the hate as he wants to focus on his music.
Read more:
Zizo Tshwete Biography: Age, Early Life, Education, Marriage, Divorce Rumours, Body Trauma, Career, Philanthropy, Advice, Brand Endorsement

Main image credit: ZAlebs.com