Paul Walker's death this past weekend was a completely unexpected accident that has sent shock waves around the world. The measure of love that was held for the Fast and the Furious star is immeasurable and has been epitomized by the wealth of responses to his untimely death. We've decided to compile some of the most heartwarming tributes that we've seen this week. 
5. Universal Pictures
Erm; the production house? Yes, them. Universal Pictures is the production company that has brought you 6 The Fast and the Furious films since 2001. They make our top 5 based on what isn't so much a tribute as it is a gesture, but it's still large enough testament to the respect they held for Paul Walker. Universal have delayed shooting of the 7th Fast and the Furious film indefinitely. Shooting was meant to continue on Monday but it has been (Rightfully) delayed following the death of Walker. It seems like a natural thing to do, but how often have we seen these kinds of people take the "Unnatural" route? 
4. Dwayne 'The Rock' Johnson 
A co-star in the Fast and Furious Franchise and a general good guy, Paul Walker's death touched Dwayne Johnson as much as everybody else and his response has been the very definition of heart warming. Johnson shared stories of how he and Walker bonded over their strong relationships with family and their love for their respective daughters. As Johnson puts it, 
"We bonded over that. It was always the number one topic we would talk about. We would talk about silly guy things, his fast cars and my pickup trucks, or we would talk about the beautiful energy of Hawai'i, but it always ultimately came back to family. And very specifically the beautiful and important bond between a father and his daughter, and how we both realized that over the years"
3. RZA 
Rap mogul and industry producer, RZA, took the time to share his sentiments in a very different way- arguable that which he knows how to convey best- through music. The rapper has recorded a song in honor of Paul Walker. The track, written a day after Walker's death, is a sketch Demo however the emotion and heartache that RZA feels are evident in it. It comes with a beautiful message, to moot! 
2. These fans
These moving images were taken at the newly dubbed Paul Walker Memorial Site. Fans flocked in their thousands to leave a piece of their love to the departed Walker.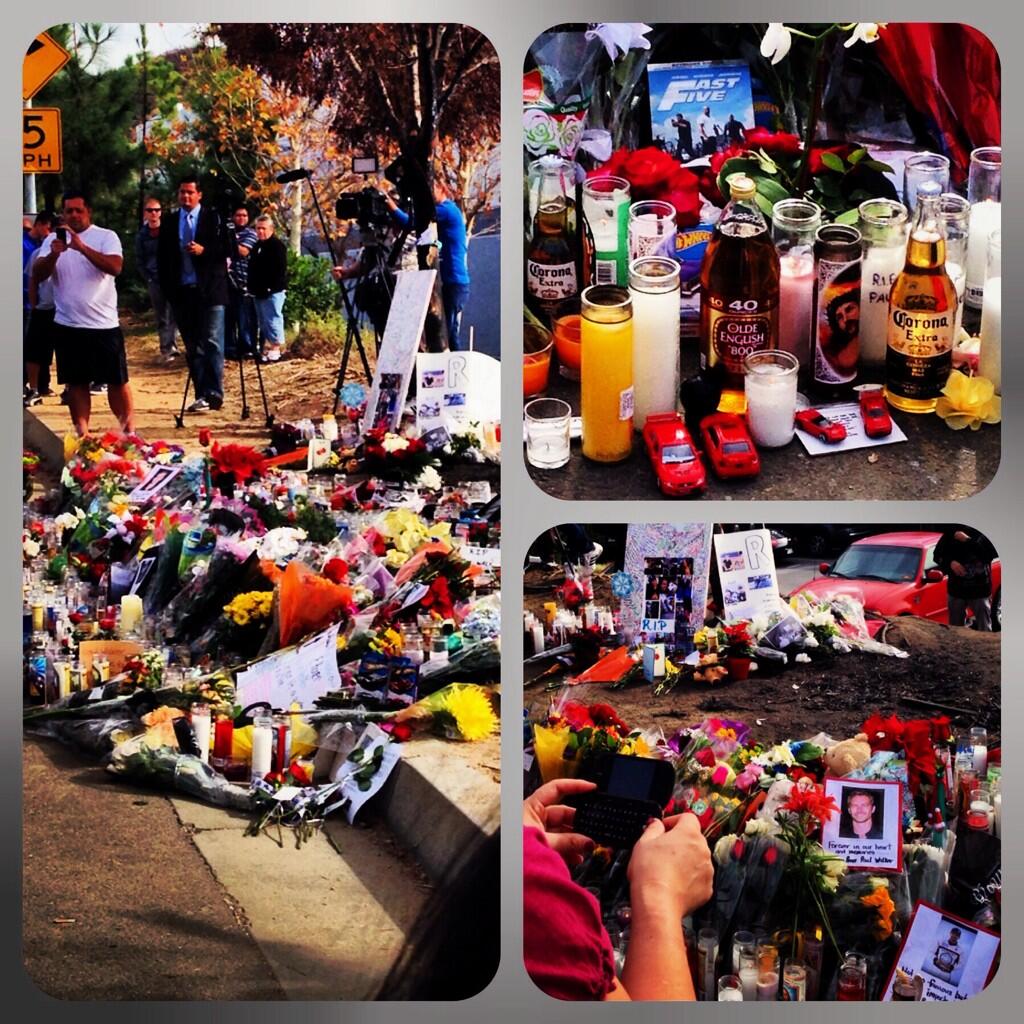 1. Vin Diesel
Walker's co-actor in The Fast and the Furious, as well as his life long Friend. Vin's posts have been nothing short of humbling and saddening to see. If anybody has felt Walker's death in the hardest way imagineable (Outside of his family, perhaps) its 46 year old actor