In the words of Sam Cooke "Change is gonna come" and as April peeks its autumn head, change has certainly come with various radio stations, especially Metro FM who have announced a major rearrangement when it comes to their breakfast show.
Yesterday afternoon the radio station surprised many listeners when they announced that they would be splitting their breakfast show into two parts. Unfortunately, 1st Avenue fans will now have to wake up super early to listen to Unathi Msengana, Glen Lewis and Mel Bala as their show will now occupy the 5am-8am slot on weekdays. Whilst former YFM DJ's Mo Flava and Sammy Sosa are said to be moving to occupy the 8am-10am slot.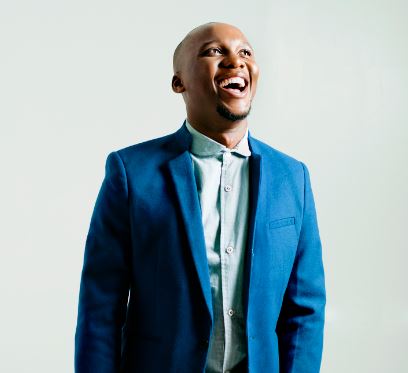 Bonang Matheba has been slightly shifted to the 10-am slot until midday.
Fans of the Touch Down show can now breathe easier. Even though Tbo Touch and Refilwe Mpakanyane are currently suspended, they are said to still be continuing with their drive time show according to the radio station's new schedule. Peeeuw! I won't lie, I kind of miss the sound of Tbo Touch's air horn, the drive time just doesn't sound right without it.
DJ Sbu who was fired from the radio station because of his marketing stunts will be replaced by William Lehong and Lerato Kganyago from midday to 3pm on Saturdays. William and Lerato aren't a bad combination at all and we're sure their chemistry will make for great radio but will the duo be able to rake in the numbers like DJ Sbu? After all men lie, women lie but numbers don't.
Not a stranger to the airwaves is Mpho Maboi who will join Amon Mokoena together with Pearl Modiadie on the Great Escape from noon to 3pm on Saturdays. Pearl's hustle just keeps getting stronger and stronger with every paycheque; we should've seen this coming after Pearl's amazing job as one of the presenters at the Metro FM Awards, the SABC must've been impressed at how she handled that awkward moment with that other rapper.
Oskido's I Believe show will officially be joined by Thembisa's very own Shimza as a regular contributor on the show whilst the likes of Siphokazi January will move from the midday slot to her own graveyard show on Saturdays.
The majority of the radio station's line-up remains the same though and in great news for other stations Khanyi Mbau is set to add some more bling on YFM as their newest radio personality…Hmmm from being on Ayeye, to having her own show on etv and now radio? Shine Khanyi Shine!
Here's the full line-up:
MONDAY TO FRIDAY      
24:00 – 03:00  Sentle
03:00 – 05:00  Paul Mtirara
05:00 – 08:00  Glen, Unathi, Melanie, Owen
08:00 – 10:00  Mo Flava, Sammy Sosa
10:00 – 12:00  Bonang
12:00-15:00     Amon, Pearl Modiadie, Mpho Maboi
15:00 – 18:00  Tbo Touch, Refiloe Mpakanyane, Joe Mann
18:00 – 19:30  Robert Marawa
MONDAY TO THURSDAY           
19:30 – 21:00  Rams Mabote (Mon&Tues)
Kgopedi (Mon)
Criselda Kananda (Weds&Thrs)
FRIDAY        
19:30 – 22:00  Lulo Café, Naked DJ
22:00 – 01:00  Marian, DJ Christos, DJ Vinny da Vinci
Guest DJ's – Christos, Vinny
SATURDAY 
01:00 – 05:00  Siphokazi January
05:00 – 09:00  Phat Joe, Pearl Thusi
09:00 -12:00    Adil
12:00 – 15:00  William Lehong, Lerato Kganyago
15:00 – 18:00  Oskido, DJ Shimza
18:00 – 20:00  Sphe, Naves
20:00 – 22:00  Mlu
22:00 – 01:00  Marian, Siphokazi, DJ Siyanda
SUNDAY      
01:00 – 03:00  Pearl Thusi
03:00 – 06:00  William Lehong
06:00 – 09:00  Thami Ngubeni
09:00 – 12:00  Wilson B Nkosi
12:00 – 15:00  Paul Mtirara
15:00 – 18:00  Sentle Lehoko
18:00 – 20:00  Mlu
20:00 – 22:00  Nothemba Madumo
22:00 – 24:00  Marian