Former television personality Precious Kofi, who left South Africa to start a new life in America with her husband and kids, has not only found a new love in health and fitness, but in entrepreneurship too.
Although Precious has found her groove with her new business, she's admitted that things weren't always so rosey.
Precious, who is also a stay-at-home mom, opened up to her followers about how a single income caused great strain in her relationship with her husband.
"Life wasn't always this way, he used to have to put in a lot of overtime at work so that we could make ends meet!
That meant we barely saw one another, he was always exhausted from overworking and I felt alone in parenting of our kids.
All of this created a massive strain on our relationship!"
However, the couple realised that changes needed to be made, but without compromising Precious' most important job - being a mother.
"We knew that things had to change if we ever wanted a more balanced family life. It brings me so much joy to know that a simple decision to be a full-time mom and a part-time coach has brought us more balance. By no means are our lives perfect but the today is definitely better than our yesterdays," she added.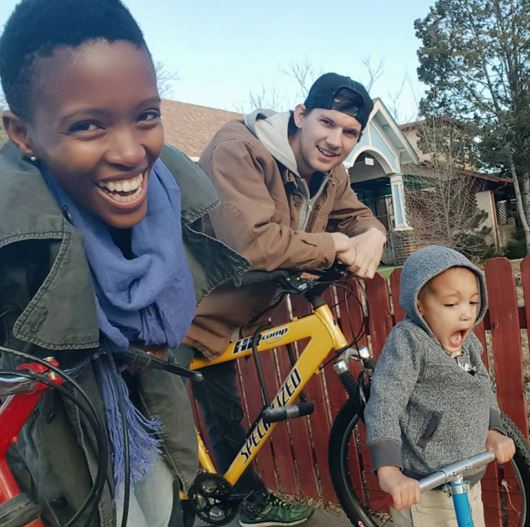 If you're wondering if Precious misses South Africa, she sure does. In an interview with ZAlebs she mentioned that one thing she misses about home is the smell.
"This might sound cliché but I honestly miss the smell of home. I don't know how to explain it but sometimes when I go out to hang the laundry here, I sense this smell that is exactly like the smell I sense when I'm in the Eastern Cape in the morning. So when that happens I take in that moment and wish I could just transport myself to the Eastern Cape right now. So I'd definitely say I miss the smell of home."
Image Credit: Instagram