ZAlebs spoke to Domino's ambassador and South African rap star, Proverb. It's been a bright start to 2015 for one of Mzansi's most talented personalities who celebrated 10 years since the launch of his debut album, as well as the release of his new record, The Read Tape Mixtape. Proverb needs almost no introduction, and I couldn't wait to speak to the Idols judge about his music as well as his tasty relationship with Domino's.
ZAlebs: Congratulations on the launch of the Read Tape, how have you been enjoying the response so far?
Proverb: Thank you very much, the response has been amazing. We launched it and celebrated 10 years on the fourth of March, and we all celebrated accordingly.
ZAlebs: I remember writing about the 10 year anniversary of your first album, Book of Proverb. That's a small child, 10 years!
Proverb:  [laughs] yes it is! I'm the parent of the small child and it was raised by the support of everyone who listened and bought the album.
ZAlebs:  I know a lot of people look back on 10 years and think "I was such an idiot…" Do you ever look back on the stuff you made back then and cringe at the lyrics or the music?
Proverb:  Yeah there are a few things I know I could have done better, but for what they were at the time it was perfect and relevant to what was happening at the time.
Hosting a media day at @UMGSA discussing my 10 year career & #TheReadTape. You're welcome #AskVerb questions as well pic.twitter.com/9PDfAwXqDO

— ProVerb (@ProVerbMusic) April 1, 2015
ZAlebs:  Okay can I put you on the spot and ask, what's the one lyric from Book of Proverb that you listen to and think "I can't believe I said that"
Proverb:  Yes, I did a song called Sex, Drugs and Alcohol featuring Tumi. When I listen to the song now I think "Oh man, I shouldn't have gone there at all…"
ZAlebs:  Celebrating 10 years isn't easy and it's something that people laud (longevity). How do you manage to stay relevant over such a time span?
Proverb:   I think I just do me, I don't have a formula, I don't subscribe to trends. I do me as brutally honest as I can and in doing so I'm hoping that someone can relate.
ZAlebs:  Do you ever analyze the industry when you're about to make a comeback and make notes to adjust your work?
Proverb:  I try not to spend too much time focusing on people's style and trends. I think when you do that you run the risk of compromising what it is you stand for. I keep half an eye on trends, just to know what to avoid, but that's about it.
ZAlebs: It was revealed to us quite recently that you're the Domino's ambassador, how did that relationship come about?
Proverb:  I have a very exciting relationship with Domino's. I was engaging with them on several levels last year and we decided to take the relationship further. Before long, we had sealed the deal and I am now a proud ambassador for one of the most exciting brands in South Africa.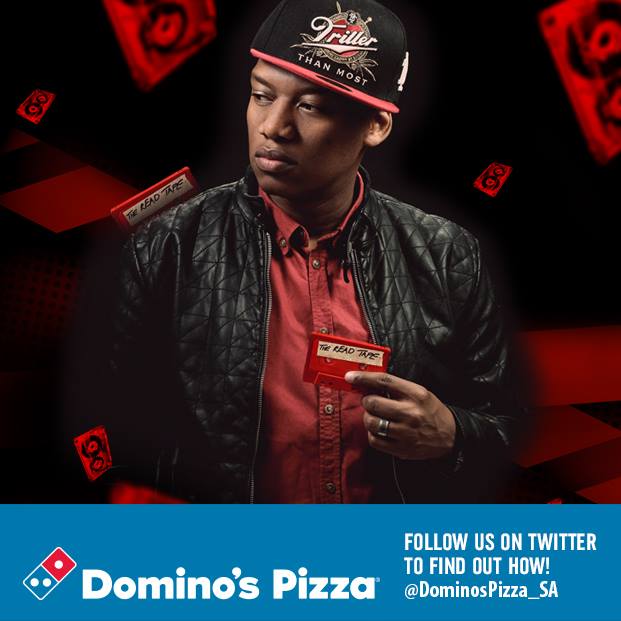 ​
ZAlebs: That is very exciting, pizza is my favourite food! I'm very jealous, are you living the dream?
Proverb:  Definitely, I love pizza too but I really enjoy that they are supporting a lot of my efforts beyond  the promotional activities as well. They sponsored the launch of my new album and they have been spreading nothing but positive messages.
ZAlebs: Does that add some extra love to the relationship?
Proverb:  These relationships really have to be natural, and it needs to come across as authentic anyways. That's why I like it, we keep real with each other and it's nothing but creativity as we both come up with fresh ideas and we support each other.
ZAlebs:  Lastly before we wrap things up, what's your favourite pizza flavor from Dominos?  
Proverb:  Definitely the Barbecue Chicken and Mushroom!