Yesterday was marked as yet another glorious day for the local hip hop fraternity as Mr Boss Yomswenko himself, Riky Rick invited the media to get a taste of his debut album Family Values. From the get go, Riky Rick stayed true to the title of the album by offering the media a very intimate listening experience. It felt more like a family gathering and I was ready to hear and support one of our own as he blew us away with his craft.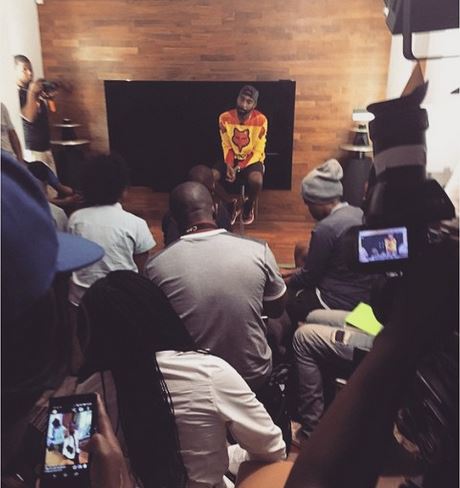 The bearded rapper had us huddled up closer to him in a cocooned movie-theatre-like room as he prepared us for a musical journey. Don't worry if you're a fan, he's sharing his journey with the rest of SA on Friday, 3rd April, which is the official album release date. Rik gave us a taste of four tracks which were undoubtedly a burst of flavour.
Without wasting any time, we hopped into the intro of the album, which was an unsurprising sample of the sweet cries of his baby boy – Maik – accompanied by the melodic sounds of guitar strings.
A time to love was the first full track the media listened to and I was taken aback at how much of an open book Riky Rick is on this song. He makes quite a few references to his late father and his struggles with opening himself up to not only his close companions but also to his music. He also touches on the battle with the ugly monster that is fame, as pointed out in one line where he says: "When you don't know everybody, but everybody knows you."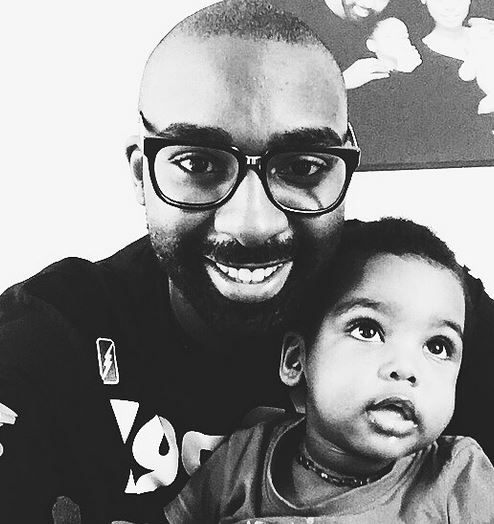 Another interesting aspect of this track is that he really wants the listener to appreciate the live instrumental elements of this album; I think most of his fans will appreciate the electric guitar riffs which are  played beautifully by guitarist, Tsepho Moloi.
Wonder Years is another personal song that touches on friendship and how some of your friends are actually more of a hindrance than a blessing to you.
"What I'm really trying to do is get all my emotions and put them on tracks. For me it was never about creating club bangers, it's about taking the experiences that I'm going through and placing them in songs and this song is just about one friend of mine whom I realized was a distraction when it came to reaching my full potential as a person"- He added
We then moved onto the third track Sondela, an ode to his girlfriend and the mother of his son. Ladies if you want to understand the true meaning of being valued by your man, I suggest you listen to this song with the album comes out.
Lastly, if you prefer the less serious Riky Rick you'll undoubtedly enjoy EDM inspired tracks like We Come Alive, featuring OkMalumeKoolkat and Cassper Nyovest who delivers an incredible 16-bar verse that had Riky Rick all messed up in this Instagram post:
Riky Rick's album comes out this Friday the 3rd of  April 2015 and we can't wait to get our hands on the full complement so we can review it for ZAlebs!
Do you think Riky Rick's album will be one of the biggest rap albums of this year?