Riky Rick blessed us with his presence at the ZAlebs headquarters this week. 
The award-winning, and not forgetting stylish, rapper sat down with the team to not only discuss his flourishing music career, but also how he took the Urban Culture of South Africa to the #NextLevel with Russian Bear Vodka.
In the interview, Riky Rick spoke fondly about his collaboration with Russian Bear Vodka and how the collaboration between his brand and the alcohol brand was a perfect union not only for both parties, but for Riky Rick's followers too.
"Alcohol brands are pretty dope when they have a specific target market, and if it links up with the music it's the perfect combination, instead of just doing campaigns with everybody.
"So we're doing campaigns where we're taking shows to people, we're taking concerts to people, we're taking merchandise to people. You know, we're just taking everything to the #NextLevel, it's like a movement…"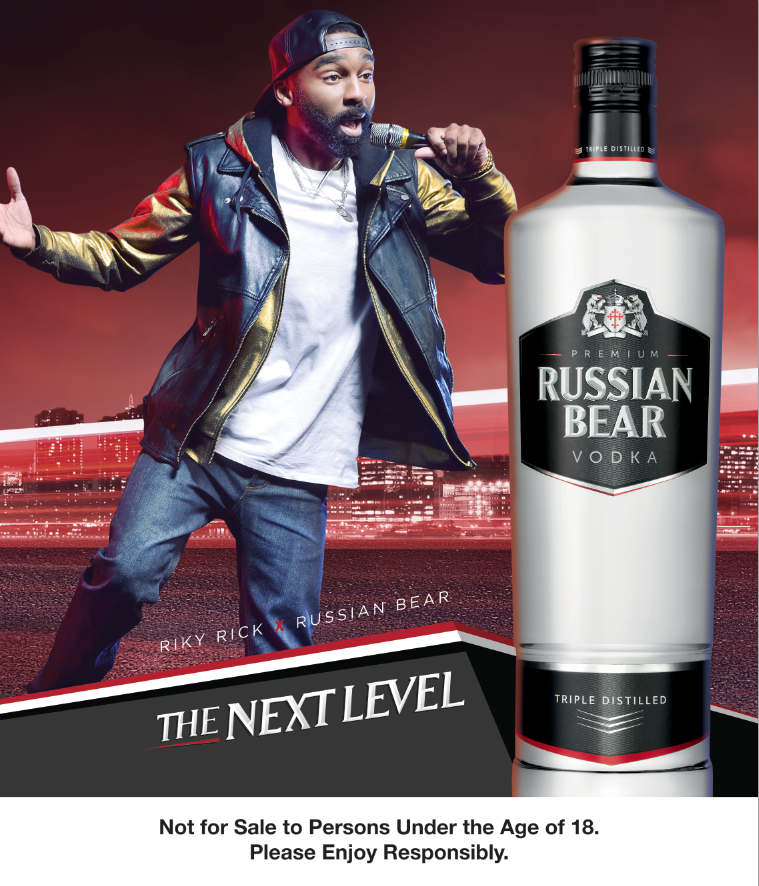 READ: Riky Rick shows his baby mama love
By now you would've seen Riky Rick's #NextLevel advert on television, which has received a positive response from the public:
I love this Russian Bear x Riky Rick ad.

— C. (@SugaryOblivion) February 20, 2016
Dankie san! https://t.co/g1CtYezIGL

— Russian Bear Vodka (@RussianBearSA) February 22, 2016
Watch our interview with Riky Rick as he also speaks about fashion, his younger fans, and the importance of innovating new things as a creative.
Oh yes, and don't forget to watch Riky Rick's ZAlebs hijack as he touches on a few things… including THAT Boss Zonke vest saga.
Image Credit: Instagram