Riky Rick is one of South Africa's most respected hip hop artists right now. 
His music, fashion, and drama-free lifestyle have also made him one of the most-loved artists in the country. 
So who is Riky Rick? 
READ: Riky Rick hosts listening session
The basics…
Full name: Rikhado Makhado
Birthday: 20 July, 1987
Place of birth: KwaMashu, KwaZulu-Natal
What does she do? Rapper, producer, writer 
So who is Riky Rick?
Riky Rick's rap career famously started following a studio session with Bongani Fassie, the son of the legendary Brenda Fassie. The story goes that Bongani inspired Riky to make his own music – and the rest, as they say, is history. 
Riky Rick's debut album, Family Values, was released in 2015, and became an instant hit with fans. It spawned major hits such as Boss Zonke, Sondela, Nafukwa and Makaveli. The album went gold in September 2015, and went on to win Album of the Year at the SA Hip Hop Awards. Riky also picked up the Best Male Artist award. 
READ: Riky Rick's Sondela video will move you!
But the road to hip hop stardom was not easy. In a candid interview on Vuzu's 'I Am' reality show in 2015, Riky talked about his past drug addiction.  He said he decided to go public with his addiction to inspire others to talk about the problem.
"It's so hard for people to get on these platforms and speak about these things. The main thing about us is that we can't have fear of not being perfect, and for the longest time I had this thing that people had to know me for being perfect or being that person who doesn't have issues," he said.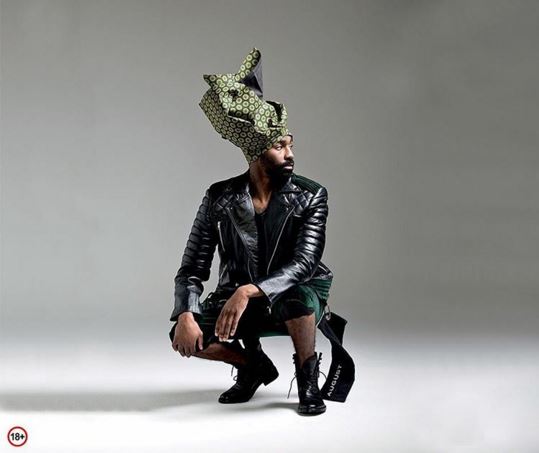 In a 2015 Instagram post, he also talked about how, at one point in his life, he had lost hope that his dreams would become a reality. 
"I never thought I would get to see my 28th Birthday. Let alone do something special at this age. Like so many of our brothers and sisters I had given up on so many of my dreams and goals because I believed it was too late for me. You guys [his fans] made me believe in myself and taught me the meaning of humility and patience. I pray I will grow into a more confident man and represent you well," he said on Instagram. 
READ: Nandi applauds Cassper and Riky Rick's success
Riky Rick recently partnered with Russian Bear Vodka to encourage people to seek out the #NextLevel, by "setting goals, seeing them and going for them". 
The award-winning artist's brand is more than just music. He made his acting debut, as a TV producer on the popular TV drama, Isibaya. Riky is also in to fashion, and has his own clothing line – Boss Zonke. Fans may also be surprised to know that the 28-year-old studied film production at AFDA.
The man behind the music is all about family. His debut album, as the title suggests, was inspired by his family. Riky Rick has a son named Maik Daniel Makhado, who features on the album's cover. 
"Without my family – I have seven brothers – none of this would be happening. A lot of content on my album, Family Values, is inspired by them. It's all about relationships and the things we learnt along the way," he told Destiny Man.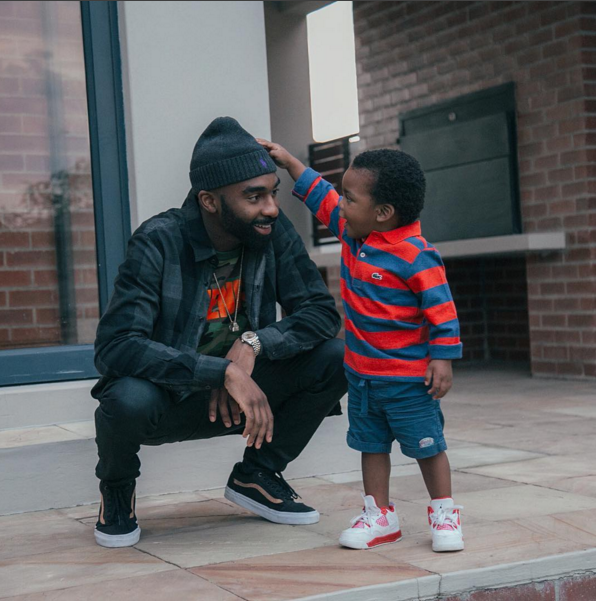 What Riky has said…
About his music (Mail & Guardian): "I produce everything; I produce kwaito, hip hop, and house. So for me it doesn't really make a difference what genre it is. I mixed up all the genres I grew up on and most of us grew up on the kwaito, so we mix the kwaito elements inside the stuff we do also. But I make pure Kwaito beats … I'm not really blending kwaito."
About his most important family value (Drum): "I think the most precious family value that I'm trying to live by now is patience. Patience and tolerance sort of go hand in hand especially when you have kids, you have to realise that everything goes by their time and you really have to look at yourself and don't be so demanding for people around you." 
About recording his album in 14 hours (Live Mag): "I went to the studio with one of my boys and everything was set up, I had the beats and I was like let me record, after that we pretty much did the album in like 14 hours."
Riky in the ZAlebs news...
Image credit: Instagram/rikyrickworld