Rouge started small in the music industry until she was featured by AKA in one of his songs,
Baddest.


In
her interview with Bona
, she explained the words that she would use to best describe Rouge;
"I am a female rapper based in Pretoria. My aim is to bring change in the hip-hop industry, especially the female market. I do not only want to appeal to the women of hip-hop, but to everyone. I want to be known as a rapper, not just a 'female' rapper, but rather someone who is talented at what they do."


Here's Rouge's biography and how she made it as a star.


Rouge Age
Rouge was born on the 13th of September in 1992. She is 27-years-old.

Rouge Early Life
Roue was born in Pretoria, South Africa.

She was born Deko Barbara-Jessica Wedi. She is of Congolese descent as both her parents were born in Congo.

Later on she adopted to the stage name, Rouge which became an everyday name.

Growing up, Rouge knew she wanted to be in music from a young age, she started her songwriting at the age of 12. Her love for music allowed her to participate in poetry, acting and public speaking at school.
Rouge Education
Rouge studied at the University of Pretoria, where she completed her degree in Drama & Film. She showed her acting and producing side when she produced a short film for her album.


Rouge Career
During an
interview with Bona
, Rouge spoke about her music and what influences her as an artist.
"My everyday life – from my family, friends and daily experiences. But even artists influence my music, from the likes of Lauryn Hill to Drake. I love how they tell their stories through songs. That is what I want to do."
Rouge started singing from a young age, but her professional career took off in December 2014, when she released her single Mi Corazon which was followed by, Party in the same year.

In 2015, Rouge was featured by the South African rap giant rapper
AKA
, where he featured a variety of female rappers in the remix of his song
"Baddest"
. Rouge continued the momentum she had created on the Baddest Remix and soon became everyone's favourite.
Rouge released a hit song,
Mbongo Zaka
, featuring
Moozlie
and the response to this song gained her prominence in the Hip Hop industry and led her to be acknowledged as one of the best females rappers in Africa. The song topped the charts of different radio stations throughout South Africa.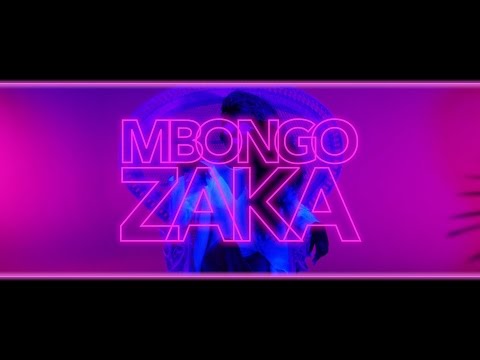 Following her brilliance, Rouge started landing different opportunities and she was featured as one of the mentors on the Vuzu reality game show The Coalition. This is where interns were given tasks to complete and they would have to be assisted by their mentors.

Rouge was also featured on the MTV Base Cyphers in the "New Skool", in 2017.
Rouge released her album,
The New Era Sessions
on the 8th of September in 2017. By the time she released her album, Rouge had already established a loyal fan base and her album debuted second on the local iTunes charts.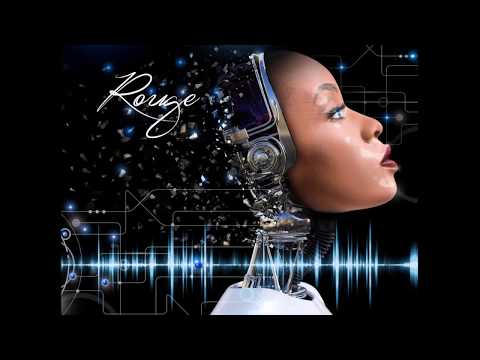 Rouge premiered a short film for the album as a video anthology and drama. She combined the singles and made a story based on the album.

Rouge explored more in the entertainment industry in 2018 and became the presenter for SABC 1 music show Remix SA.
She continued working on her brand and grew her name in the music and entertainment industry. It wasn't long until she was recognised and scored a big deal in her life. On the 14th of March in 2019, Rouge announced signing with Sony Music South Africa.
Album Track List
1 - Intro, produced by Wichi 1080
2 - Underrated produced by Nizi (Kids Of Crackling)
3 - Celebrity produced by Mae N. Maejor / K-Beatz
4 - Let It Go produced by Lionel Soulchildren
5 - Déjà Vu produced by Ron Epidemic
6 - No Pressure produced by Ron Epidemic
7 - Dololo feat. Bigstar produced by Mae N. Maejor / K-Beatz / Add. Ron Epidemic
8 - Arumtumtum produced by Mae N. Maejor / Wichi 1080
9 - Naledi produced by Mae N. Maejor / Wichi 1080
10 - The BreakupWichi 1080
11 - Simon Says feat. Kly & ShashaWichi 1080
12No StringsMae N. Maejor
13 - Mbongo-Zaka feat. MoozlieTweezy
14 - Sheba Ngwan OWichi 1080
15 - MabeleMae N. Maejor / K-Beatz / Add. Wichi 1080
Singles
1 - Bazigally produced by Wichi 1080
2 - Popular (feat. Emtee) produced by Tweezy
3 - No Cap (Freestyle) produced by Wichi 1080
4 - One By One (feat. AKA) produced by Tweezy


Rouge mentioned that she is willing to work with different artists as she is a hard worker and a believer of collaborations.



Talking about how she views other female rappers and if she could possibly collaorate with anyone she had this to say;
"People expect us to beef (hate on each other), but this is not the case. In fact, we all respect one another's hustle and support each other. 2015 is the year for the females, and we just want to bring our personal A-game. In future, I could perhaps do collaborations; but right now I need to focus on my brand and my production's success."
Rouge Awards
In her 6 years of activity in the music industry, Rouge has managed to establish a foundation and made music with different artists such as Moozlie,
Atandwa Kani
, Fikile Kani, Denise Zimba and as a firm believer of feminism, she brought different names in achieving her ultimate goals.
There are the awards she accumulated;
2017 - South African Hip Hop Awards Best Female Artist
2017 - South African Hip Hop Awards Freshman of the year (NewComer)
2018 - South African Film and Television Awards for Best Micro-Budget Film Award
2018 - South African Music Awards for Best Music Video of the Year, South African Music Awards, Best Hip Hop Album, The New Era Sessions
2018 - South African Music Awards for Best Newcomer Of The Year
2018 - SABRE Awards Africa for Best Southern Africa PR campaign,
2018 - SABRE Awards Africa for Best Corporate
2018 - All Africa Music Awards for Best Female Southern Africa
2018 - All Africa Music Awards Best African Lyricist/Rapper
2018 - All Africa Music Awards Best African Dance/choreography
Rouge Relationship
Rouge was in a relationship with her longtime boyfriend,
MacMillian Mabeleka
, a South African actor since 2015.
Sadly, the couple broke up in 2020. Rouge took to social media to highlight the habits she cannot tolerate in a partner, and it hinted why she broke up with MacMillan.

Since her relationship with MacMillian, Rouge has not got back into the dating scene.


Rouge Controversy
Rouge caused a stir on social media when she called herself the best rapper in South Africa. The tweet had a huge engagement rate where people shared their opinions of which some showed support, but not everyone was pleased with what Rouge said.
Rouge made it clear that
she was not asking, but she was making it known
!
According to Rouge
, she believed that people reacted the way they did only because she is a female rapper, but nothing is ever raised if a male rapper calls themselves the best.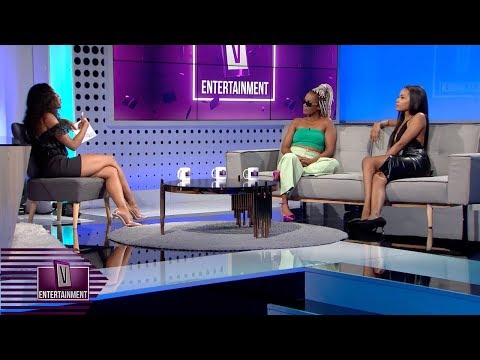 Also read - Rouge Was That Shade?

Image credit: Instagram