Have you ever watched a TV show and thought the main character reminded you of someone? 
We have round up five local celebrities who we think would be perfect for some of our favourite US TV shows.
It's a case of art imitating life for these stars. 
Bonang Matheba as Olivia Pope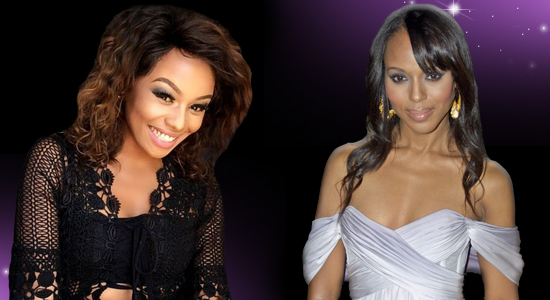 TV show: Scandal (The Fixer in SA)
Character: Olivia Pope - played by Kerry Washington
Olivia Pope is known to fix bad publicity for politicians, and like Olivia, Bonang knows all about crisis management. Despite all the drama surrounding her, Queen B always keeps it nice and tidy. Like Olivia, Bonang has had a few side chick moments – allegedly, and still manages to keep her popularity intact. Case in point when DJ Zinhle accused Bonang of having an affair with her baby daddy AKA in a 2015 blog post. B pulled an Olivia Pope and got to work fixing the mess. She demanded that ZInhle apologise and threatened legal action - even though it is now clear that the pair are in fact romantically involved. Bonang is good at cleaning up all the dirt that comes her way.
Pearl Thusi as Cookie Lyon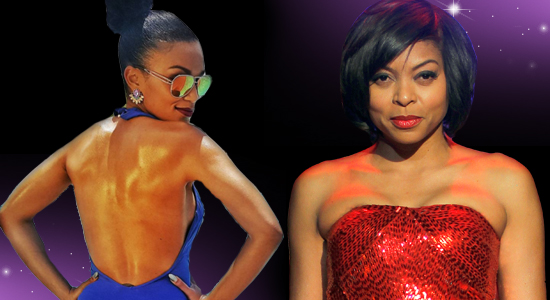 TV show: Empire
Character: Cookie Lyon - played by Taraji P. Henson
Like Cookie, Pearl tells it like it is, and couldn't be bothered with who has anything to say about it. Basically, she is just real. Cookie is not afraid to take anyone on, and the same could be said about Pearl. "It's important to speak your mind and be a real person, people see through the bullsh**," Pearl said during an interview with Cliff Central in December. Cookie and Pearl are also both lionesses when it comes to their children.
DJ Sbu as Mike Ross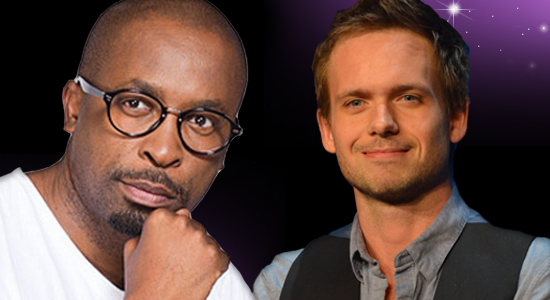 TV show: Suits
Character: Mike Ross – played by Patrick J. Adams
Mike Ross plays a college dropout who gets a job as a law associate even though he never actually completed a law degree. Like DJ Sbu, the hustle is real for Mike, who manages to succeed despite the challenges thrown his way. DJ Sbu is the Mike Ross of the business world. Sbu was accused of faking his MoFaya energy drink's SABS approval logo. Eish! He also received criticism after his fake Forbes Africa magazine cover went viral. "The cover in question was fabricated by DJ Sbu and is in no way an endorsement by Forbes Africa or its affiliates," the magazine said at the time. His Mike Ross-type hustle does not end there. Sbu was fired by Metro FM after sneaking his MoFaya drink on stage at the station's live awards show to get some free airtime!  And of course, DJ Sbu is always in a suit!
Terry Pheto as Mary-Jane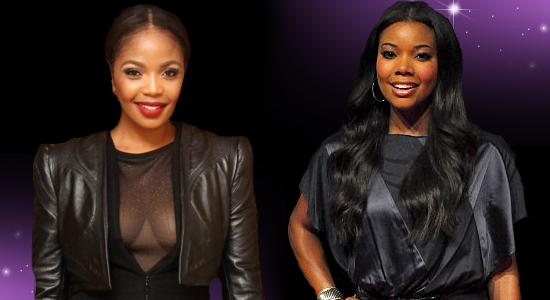 TV show: Being Mary-Jane
Character: Mary-Jane – played by Gabrielle Union
Actress Terry Pheto and Mary Jane could practically be the same the person. Not only are they both beautiful and successful women, but they also have had some trouble in the love department. Mary-Jane is a bit on the extreme side though, and we doubt Terry Pheto would go as far as stealing her man's sperm! But Terry, like Mary-Jane, has had a few crazy romances. She dated DJ Sbu back in 2009, and when the pair broke up she made it known that she does not even want to hear the man's name. The Tsotsi star also had an unsavoury moment with a married man. Now, unlike Mary-Jane, Terry Pheto was not having relations with taken man, but she did allegedly get champagne thrown at her face after reportedly twerking on married businessman, Bruce Buthelezi, at a party. "I don't care if she's a celebrity. I am the only wife and no one will come after my man without my knowledge," Buthelezi's wife Stella was quoted in Move magazine. Phew, we're sure it was all one big misunderstanding!  
Khanyi Mbau as Kim Kardashian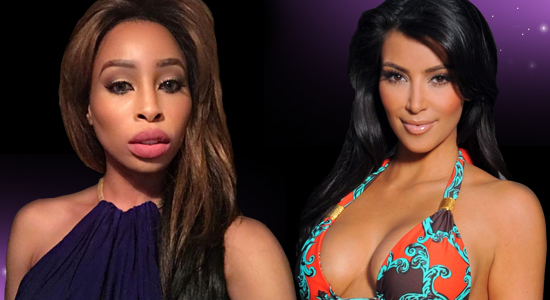 TV show (reality): Keeping up with the Kardashians
Character: Kim Kardashian – played by herself  
Kim Kardashian is Khanyi Mbau's spirit animal. They both love being fabulous and will go to any lengths to look good. But unlike Kim, Khanyi is open about the work she has had done. "I'm in the public eye so I like to be easy on the eye - I have my yearly chemical peel, and I use fillers in my face. My nose is my own but I use fillers to give it a better profile," she told True Love magazine in 2015. Kim and Khanyi have also had their fair share of nude scandals, and we all have seen them naked – not that they mind. Khanyi's "nude" photoshoot in October set tongues wagging on social media, while Kim is nude in practically every photoshoot she does. We aren't mad though.
READ: Brenda Ngxoli on her new TV role
Image Credits: Wikimedia Commons & Instagram & Flickr