We recently caught up with South African TV personality Sade Giliberti, who is currently based in the United Kingdom. The TV presenter spoke to ZAlebs about everything - from love, to her career, to having tea with FKA Twigs. 
The former YoTV presenter has big plans for her career... 
Q. For how long have you been staying in the UK?
A: I've been in the UK now for 10 months. 
Q: Why did you relocate to that side?
A: So many reasons, but mainly to be closer to my family in Italy, my half sister had a baby last year and next year she's having my second nephew. I want to be closer to them, my aunts, uncles, cousins etc. Moving to the UK seemed like the right choice because it's only two hours away from Italy.
Q: Tell us about the tv show you doing, Outside the Box? 
A: It's a magazine show on arts and culture in the UK.
Q: Is this your first international TV presenting gig?
A: For an international market yes, this is... It's not on air at the moment. It's actually a pilot for hopefully a future show that will be on one of the UK channels in 2016.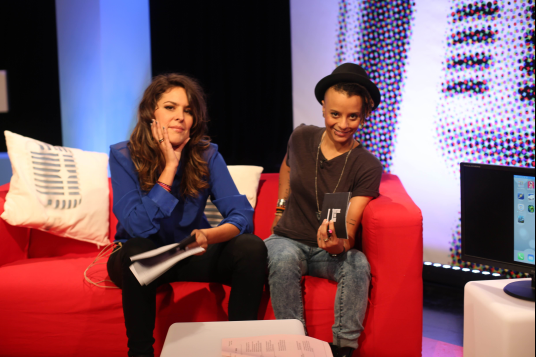 Q: Will South Africans also get a chance to watch the show?
A: The pilot episodes (there are five) are on YouTube at the moment.
Q: What else are you doing?
A: Mainly hustling, it's tough out on these streets and I didn't come here with any hand outs. It is just me, myself and I. I'm doing photography on the side for some corporate, small acting gigs here and there, mceeing when I can and trying to build up my stature in the UK. l'll also be starring in a web series that's airing in February.
Q: It looks like you did not only score a TV gig but you also have a soulmate. Please tell us about her and for how long you have been together?
A: Yes (laughs). Moving here all worked out wonderfully. I actually know Chané from back home, we briefly met before she moved here four years ago. Coming to London in February just allowed us to dip our toes in to the possibility of us and thus far it's been amazing. She's amazing and I couldn't be happier.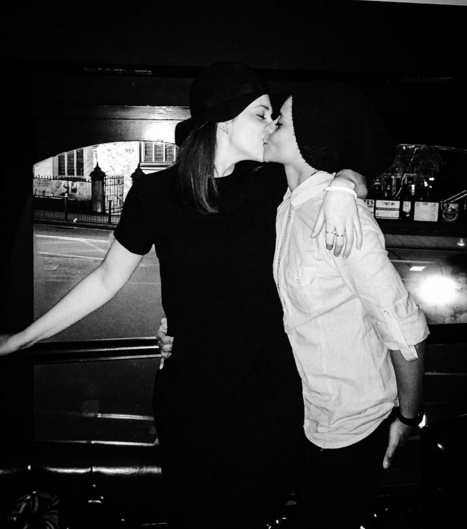 Q: What are the differences or similarities between the South African TV industry and the UK's?
A: The platform here is much bigger. There are more channels and more people and therefore there is more talent - which makes it that much more challenging, and that's what I was after - the challenge. The possibilities here are endless. There are similarities in how things are run. The structure of the BBC is quite similar to that of the SABC; but at the same time it's also quite different. It's hard to explain. All in all, it's television, just in another country.
Q: Would you say you are also following in the footsteps of the likes of Trevor Noah?
A: Trevor Noah has become an icon to most of us in South Africa and those of us who were brave enough to leave the comfort zone of home to try and succeed elsewhere. I hope to be as successful as him. He's proven how possible it is - that if you want something you need to go out and get it no matter if people turn you down in the beginning, in the end, you keep pushing, someone will notice and then things will start rolling out for you.
Q: Who are the famous people you have hooked up with in the UK?
A: I'm yet to hang out with the cool people in the UK. I've only been here 10 months - baby steps yo. LOL. I did, however, have tea with FKA Twigs - that was pretty awesome. I tried not to be star struck, I love her music. She was so chilled and we spoke as if we were friends. It was nice.
Q: Do you have people recognising you as a well-known person when at the restaurant or mall?
A: I do, yes... It's quite funny when it happens around the locals. They are always like 'wow that's so cool, I can't believe you're a celebrity'. I always need to remind them, that I am one back home but here no one knows me. But soon, they will.
Q: Anything you would like to add?
A: People can keep up to date with my new life here by checking out my new blog on my website: www.sade.giliberti.com.
Image credit: Supplied/Instagram