The 21st SAMA Awards of 2015 are done and dusted and whilst all of the nominees and winners paint Sun City red in celebration of their achievements we take a look at some of the highlights from tonight's show.
HHP the host with the most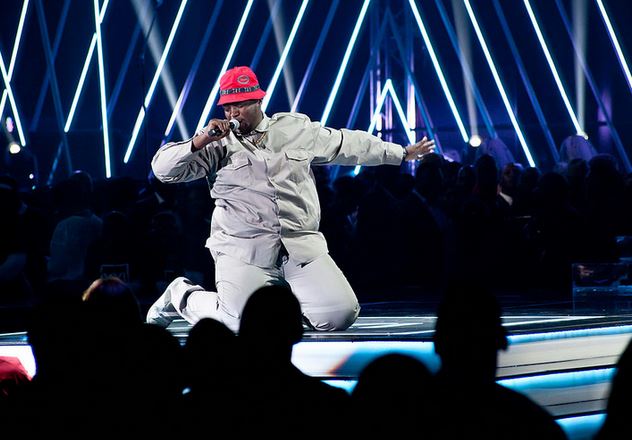 Though some were sceptical of HHP's abilities to uphold an award ceremony of this magnitude, we honestly believe that the Motswako rapper did alright for his first time as an award host. We were also taken aback at his abilities to hold a note, the heavyweight rapper is quite the singer! From him singing his own rendition of the hottest local hip hop songs to his subtle dance moves, HHP did an applaudable job as this year's host.
Beatenberg and KO duck getting snubbed

They've been snubbed awards for far too long and tonight, it was only right that they claim what they rightfully deserved. Cape Town based band Beatenberg and rapper KO shined throughout the ceremony as both the band and rapper walked away with a total of 8 SAMA awards, 5 for Beatenberg and 3 for KO. Congratulations to the artists a night of celebration is the only thing these artists should be doing tonight.
The SAMAs shade DJ Sbu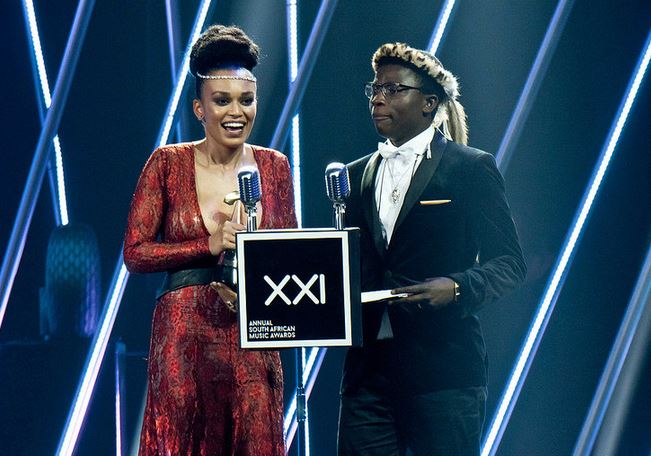 Now this was awfully awkward, as HHP was about to announce Pearl Thusi and DJ Sbu as the next presenters for Male Artist Of The Year. HHP pretended to get interrupted by the producers of the show who reprimanded him from bring Sbu onto the stage to present an award as it was feared he would bring on a certain "can" on stage. The execution was clear, but the  joke certainly wasn't funny to some of the viewers, but knowing what type of person DJ Sbu is he probably laughed it off whilst sipping on his own energy drink.
Salute to the legends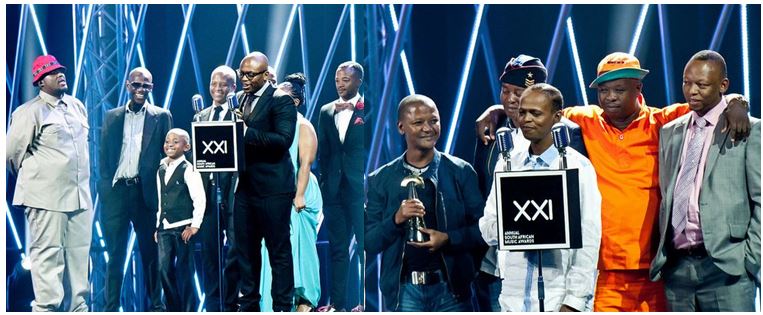 Kwaito legends Mandla Spikiri and Mdu Masilela were both awarded Life Time Achievement Awards. The two kwaito artists humbly accepted both their awards but not after stressing the importance of unity amongst Africans in light of the xenophobic attacks that  have been terrorizing South African streets lately.
When Bucie upstaged Riana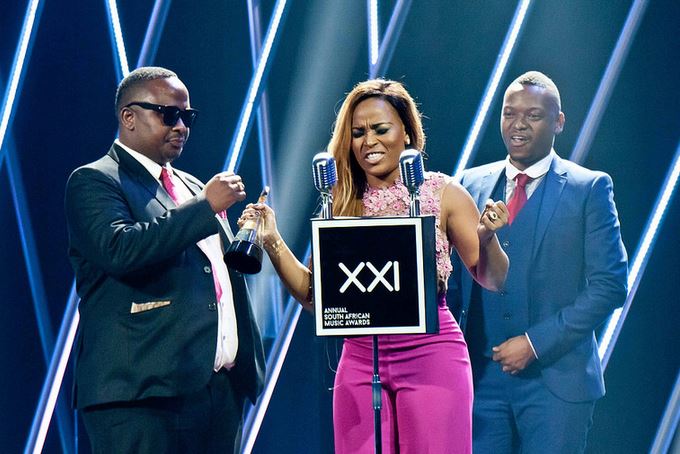 Dubbed as the princess of house music, we were delighted at Bucies win but she had us rolling on the floor when she blamed another SAMA winner, Riana for "stealing her idea" of singing her gratitude to God when receiving her award. No Bucie, Riana didn't steal anything from you, but we agree, you sang your thank you speech way better than she did.
What were your favourite highlights from the ceremony?