Since the release of his debut album Cry For Love, South Africa's wunderkind Selim Kagee (35) has been compared to the likes of Josh Groban, Andrea Bocelli and Michael Buble. Selim has put his inimitable signature on a sound which music lovers all over the world continue to support and now, thanks to his remarkable ability, it is coming straight out of Africa.
Selim says it has been a dream of his to be a performer since he was a teenager. "Watching my musical heroes on television and being exposed to live theatre from a very young age, inspired me to want to perform and move people in the same way as I was moved by watching and listening to singers on stage in musicals," he says.
Although growing up as a shy, introverted boy, this dream, hope and vision of one day performing led to Selim getting involved in theatre at the age of 19, which was when the performing bug really bit. "I still wanted to sing, which wasn't something that came naturally to me at the time. I happened to attend a lecture by a well-known opera singer and she told the audience that anyone can sing if they applied their body in a certain way. I got really excited and soon started taking singing lessons with Jean Stuart, an ex opera singer. For some reason she saw something 'special' in my voice and took me under her wing and trained me for over 10 years – developing my voice in terms of control, resonance, agility and power."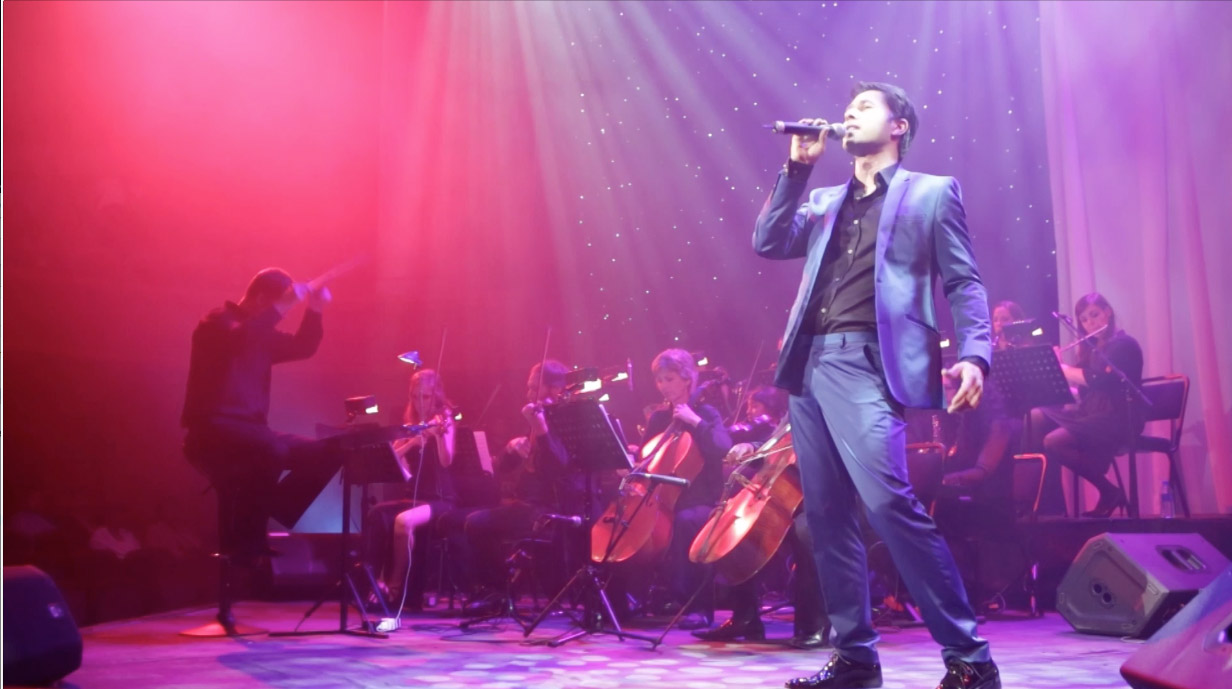 Selim started auditioning and was cast in lead roles in musicals with the Gilbert & Sullivan Society in Cape Town, in lavish productions such as The King and I, Annie Get Your Gun, The Boyfriend, and The Sound of Music, amongst others.
"Even though I had done some demo recordings, I've always wanted to record a proper album and find my own sound and style as a solo artist. I was introduced to songwriter / producer / musician Clive Ridgway. After hearing one of my demo recordings he became very interested in working with me to record a few songs and eventually a proper album. Through his contacts, a few of these recordings were heard by music label executives who showed great interest. The MD of EMI offered me a recording and distribution deal to get the album out there, and my dream was coming true," he says.
Produced by Ridgway, EMI released Selim's Cry For Love album, on which Selim co-wrote some of the songs. "I love the creative and collaborative process of songwriting. It's very rewarding when an original song comes to life in the studio and you play it back to hear a new creation."
Selim adds: "I have a great passion for the style of music I perform. I love easy listening music with great melodies. My classical crossover style came naturally to me because of my classical voice training and musical theatre background."
There have been many highlights in Selim's career in the professional music industry since the release of his debut album, including recording a duet with Celtic Woman for their Christmas album, performing his own full solo show with a 22-piece orchestra, and recently being invited to perform a collaborative concert SA tour with world renowned Greek Tenor, Mario Frangoulis, in 2015.
Apart from his busy performing schedule, Selim also owns his own business. "I trained as a graphic designer after school and after working as a designer for four years in two different companies, I took the plunge and started my business. It's been a very challenging road to start, maintain and grow a business, but I've grown in so many ways as a result of it. It's an asset which continues to grow and it allows me the time and flexibility to devote the energy I need to music."
In his free time, Selim enjoys playing tennis (he was playing competitively since the age of eight), mountain hiking, walking, reading inspiring books, and playing guitar and piano. He enjoys listening to artists in his genre such as Andrea Bocelli, Il Volo and Celtic Woman. Selim's musical heroes range from producer David Foster to the tenor Franco Corelli, to Sarah McLachlan and Michael Jackson.
The Selim Kagee –
Cry For Love
Concert will take place at the Artscape Theatre for one performance only on 1 February 2014 at 9pm. Bookings can be made through Computicket on 0861 915 8000, online at
www.computicket.co.za
or at any Shoprite Checkers outlet at R150 per ticket.
Article by Peter Marx