Leshaba Rampedi, who's known as ShabZi Madallion, has had a successful run on hip hop reality show The Hustle. Next week we shall witness if ShabZi will be the ultimate hustler as he goes toe-to-toe with his fellow top two contestant - Bigstar Johnson.
ZAlebs had a one-on-one talk with the rapper to hear how he feels about being in the top two and competing against Bigstar.
Besides your talent as a lyricist, what else do you think got you this far in the competition?
If there's one thing I promised myself was that I was going to stay true to what I know and who I am. That's what I was going to offer, there's nothing else I was going to offer that I didn't know, everything else I learned in the competition.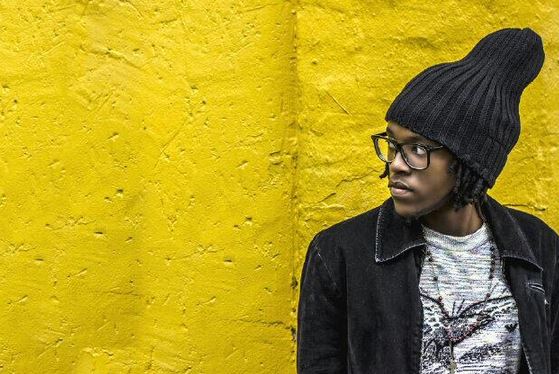 Bigstar Johnson is quite a strong competitor to have up against you, what do you think he's taught you since the start of the competition?
Bigstar Johnson is an individual that knows how to learn and study people. Bigstar was able to take the judges' criticism and hear the feedback they gave us and use it for his own advantage. Bigstar was able to learn from everybody in the competition and not just focus on his own growth but that of others.
So proud of this dude right here !! @ShabZiMadallion #TheHustle @vuzutv His Hunger to be there is Admirable! #No1 pic.twitter.com/ytvGYhxAIi

— Sureshnie Rider (@Sureshnie) September 1, 2015
We're sure you've begun to have a taste of fame since being in the competition. How many offers have been placed on your lap since appearing on The Hustle?
There are people who have been offering me to wear their clothes, there are people who want me to make an appearance at their parties and then there are people who will tweet that they have a crush on me. So it's very interesting, but I think I'm wise enough to know how to respond to everybody and every type of situation thrown my way.
Next week is the finale. What would your last words to Bigstar be just before the winner is announced?
I would tell him that I would really love for him to look after the love he has for the art. I think the both of us need to be aware that we're going to be in the public eye now and as much is its going to be exciting, I really hope he is going to be able to protect what he stands for.
​
Congratulations to both the rappers. May the best lyricist win.