It's Monday and if yours is looking a little blue, we have got the kind of candy to sweeten up your day-maybe even week, honey.
We all need a little bit of motivation and nothing gives you energy quite like having an innocent crush, so we're setting the toe with a little eye candy who is about to soar.



Meet Shane Patrick Hughes, also known as one of South Africa's young and upcoming rappers
Shane Eagle
. You may recognise the young star from landing a gig as one of VUZU's continuity presenters and the VUZU show:
The Hustle.
His slick and smooth demeanor and raspy voice made it easy for the people of Mzansi to tune in.
Unlike his co-hosts, Eagle was cool and calm in front of the camera-never too much but never lacking. Although he was fly (in every sense of the word), Eagle has only just reached his greatest stride.
For those of you who need to get clued up on Shane's moves, you'll need to know first and foremost that the rapper didn't make it all the way to the top in the competition show,
The Hustle.
But that didn't stop him from becoming one of the local opening acts for J. Cole for the "J.Cole Live in Concert: Castle Lite Unlocks" concert, in 2016. A clear indication to count your failures as blessings too, right?
Shane then went on to feature on
DJ Switch's
single "Now or Never", alongside
Kwesta
,
Proverb
and
Reason
, which was produced by Ganja Beatz.
Fast forward three years later and the Eagle is hitting it big with the US rapper Bas. Bas is signed to J.Coles Dreamsville recording label and has made major moves on his own- now we can clearly see who Shane's plug is. When Bas landed in the motherland a few years back, Eagle was alongside him as a special guest. Seems like the force is strong with this one.



This young MC, just wrapped up his Yellow Tour in December last year, which had a few stops including Joburg, Pretoria and Cape Town.Towards the end of last year, he dropped his EP, Never Grow Up, which is still on high rotation in these streets.



This bird man will be a part of Bas'
Milky Way Tour
and the tour will have stops in the UK, France, Belgium, Germany, Switzerland, France and more.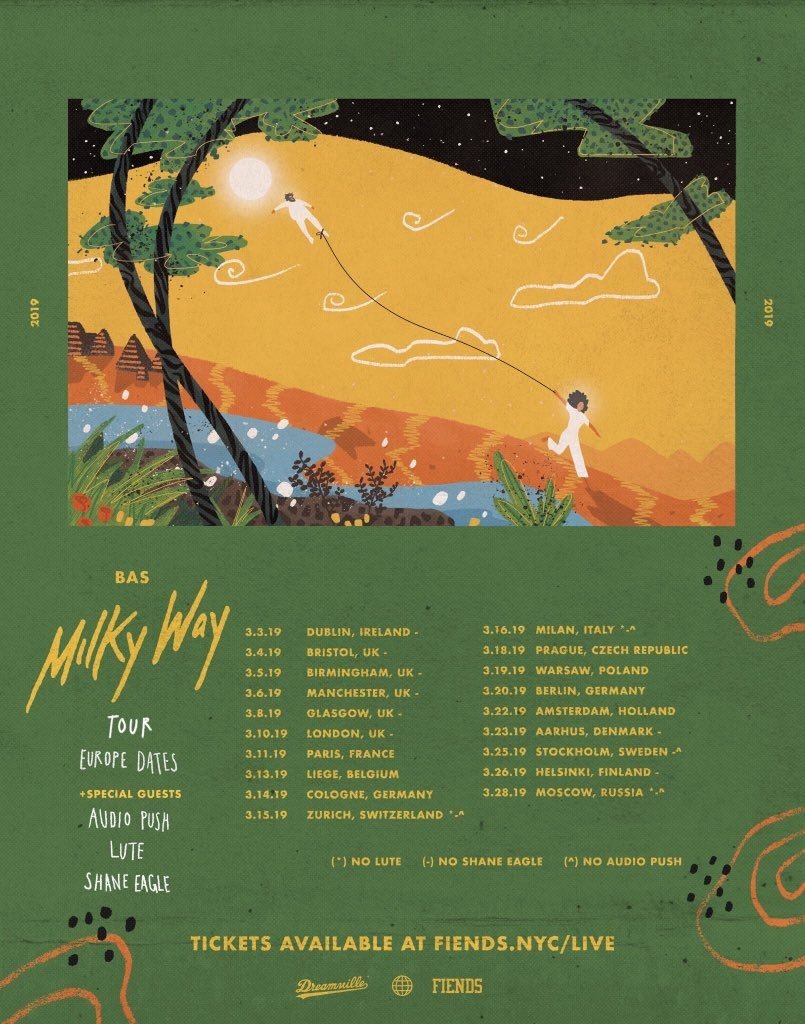 Our MCM, isn't the only artist listed as a special guest on the Dreamville MC's tour. Audio Push and Lute will also be tagging along. Has Shane just hit international status?
Well, when he does cross Jay Z's playlist, don't be the person who said "Shane who?" Because this sweet treat is definitely pulling at our heart strings with his good looks, charm and of course hustle and we can't wait to see what he has coming out for us next.