Sho Madjozi
is one of South Africa's fastest rising stars. The Tsonga singer is also a rapper, poet and songwriter. She has shared the stage with
Chris Martin
,
Cardi B
, Shawn Mendes, Janelle Monáe and The Weeknd.
Sho Madjozi was one of several African stars who performed at the 2018 Global Citizen Festival in New York. The Limpopo musician also made an appearance at the Global Citizen Festival: Mandela 100 in Johannesburg alongside Beyoncé and Pharrell Williams.
Her music is inspired by her Tsonga culture and language.
Sho Madjozi proudly sings in her mother tongue and regularly performs the indigenous dance of Tsonga women wearing a xibelani skirt.
"I think that if you are Zulu, you put in a Zulu raps, if you're Tswana then Tswana raps. So I didn't think that it will be a big deal. I didn't realise that it would be a big thing. And then it was, and that to me was a shock. I just thought that, well this is the language I speak and so that's the language I'm going to rap in. Plus it sounds dope," she said during an interview on Metro FM.
At every turn, Sho Madjozi keeps winning and she's found ways of taking that Tsonga sound to the world. Even Nickelodeon recognises her hard work.
Here's a look at Sho Madjozi's biography.
Sho Madjozi Exposes Burna Boy
Sho Madjozi
took to Twitter to explain what happened to the remix of
Own It
by UK rapper Stormzy, Ed Sheeran and
Burna Boy
which she was featured in.
In a lengthy thread,
Sho Madjozi
explained that after she was nominated alongside Nigerian artist
Burna Boy
for the BET Best International Act, the musician asked for the song to be taken down immediately.
Sho Madjozi explained that she and Burna Boy were cool at the BETs and it seems her efforts for the past year have made her into a threat.
Could there be a beef between Sho Madjozi and Burna Boy?
Sho Madjozi Big Win
Award-winning rapper
Sho Madjozi
adds another award to her growing list of accomplishments after winning a Nickelodeon's Kids' Choice Awards (KCA) 2020.

The Tsonga hitmaker
received the
Favourite African Star
at the virtually hosted awards, hosted by Victoria Justice. In the Favourite African Star category, the Huku hitmaker was nominated alongside Shekhinah, Teni, and Patricia Kihoro.
Sho Madjozi had this to say
"Our job is to work, move forward, and never reverse. Nickelodeon thank you for this amazing award and to everyone that voted. I am so excited! World, we have one message for you, Africa is coming and we are coming for you," said Sho Madjozi in a statement to TshisaLIVE.

Congrats!!!


Sho Madjozi Age


Sho Madjozi is 27 years old. She was born on 9 May, 1992.
Sho Madjozi Real Name
Sho Madjozi's real name is Maya Christinah Xichavo Wegerif. Her stage name was inspired by Vivian Majozi, a character on hit South African soapie,
Generations
, played by actress Faye Peters. Her cousins thought she looked like Faye and started calling her by the character's name. Sho dropped Vivian and added "Sho". She also added a "d" to Majozi to come up with her name, Sho Madjozi.
Before hitting the big time, Sho Madjoz called herself Maya The Poet. While studying Creative Writing and African Studies at the Mount Holyoke College in Massachusetts, America, she wrote poetry under the pseudonym.
Sho Madjozi Family

The musician is her parents only child together, but she has half-siblings on both sides. Sho Madjozi was born in Shirley Village in Limpopo's Elim community. She has also lived in Tanzania and Senegal. Sho Madjozi can speak Swahili and French thanks to her travels.


Sho Madjozi Parents

Sho Madjozi's father is a Swedish man named Marc Wegerif. He is a charity worker and has travelled to many countries in Africa. Marc ran an NGO that assisted people with their land claim applications.

He took his daughter along with him on some of his travels. Sho Madjozi spent several years in Tanzania during her high school days. Her father worked for the global charity organisation, Oxfam, in Dar es Salaam at the time.



Sho Madjozi's father was married to her mother, Rosemary Phaweni. "My mother was a village beauty who fell in love with a white boy. She was tall and slender," Sho Madjozi told the Mail and Guardian in 2018. She gets her love for culture from her parents.

"My father met my mother when he was laying low during the apartheid era. I was raised by people that loved who they are and I spoke Xitsonga from the first time I could speak. My dad lived in the village and was a true village man. He spoke Tsonga and for me he was Tsonga. He even joined stokvels and everything. He was (and still is) truly invested in the culture," she told TimesLIVE in an interview.

Sho Madjoz's parents divorced when she was still young.


Sho Madjozi Boyfriend
Sho Madjozi was recently linked to KwaZulu-Natal artist Sjava. The musicians were spotted looking cosy at a music show shortly after the Durban July. Their fans were quick to label them boyfriend and girlfriend. Sho Madjozi set the record straight a few days later, saying she is
just friends with Sjava
.
"I know the picture that had people thinking we are dating. I had some glitter on my head and Sjava was helping to remove it. But some photographer captured that moment. That's a beautiful picture he took. I'm even thinking of printing and keeping it. It's just a Tsonga princess and a Zulu prince taking a photo together. That's why people love that picture,"
she told the Daily Sun.
Sho Madjozi Love Life

Sho Madjozi's love life is currently non-existent. She is too busy focusing on her career. The musician has dated in the past and got her heart broken a few times.
She took a swipe at one of her ex-boyfriends during her acceptance speech at the 2019 South African Music Awards.

She revealed that while recording her debut album she slept at her producer PH's studios and was going through a "crazy heartbreak" at the time.

"For my now ex, who's probably regretting...there's a song on my album that I would like to dedicate to him. It's track two on Limpopo Champions League; it's called Idhom," she said.


Sho Madjozi Songs
Sho Madjozi spent most of her childhood years travelling to different parts of Africa and America. She grew up listening to Sade, the Fugees, Oliver Mtukudzi, and Kanda Bongo Man. While studying in the US, Sho Madjozi became a published poet. Her poems dealt with her identity and politics.
After completing her studies, she returned to South Africa in 2016 and enrolled in the University of South Africa. She continued songwriting and soon began creating her own music. Sho Madjozi got her first real taste of fame when she featured on Okmalumkoolkat's hit single,
Ngiyashisa Bhe
. They collaborated on another hit song,
Gqi
.
Sho Madjozi released her first single,
Dumi HiPhone
, in April 2017. The song featured electronic dance duo PS DJz. One year later she dropped one of her biggest hits to date,
Huku
. The track was the lead single off her debut album,
Limpopo Champions League
. The album was released in December 2018 and was an instant hit. Sho Madjzoi won "Best Newcomer" and "Best Female Artist" at the 2019 South African Music Awards (SAMAs).
Her other big hits include
Kona
, Wakanda Forever
and
Idhom.
Sho Madjozi's songs have gained popularity worldwide. She was one of several African stars who featured on the
Black Panther
movie's soundtrack.
Sho Madjozi Hairstyles

Sho Madjozi is known for her colourful hairstyles. Like many children who grew up in the 90s, Sho Madjozi rocked Boom Shaka's popular braid hairstyles. These days she is inspired by Fulani and Tuareg braids worn by indigenous African tribes.


Sho Madjozi John Cena
Sho Madjozi's latest single,
John Cena
, has inspired an international dance challenge. The track is inspired by American wrestler, John Cena. Sho Madjozi raps:
Some gonna act rough like John Cena
Some gonna get buff like John Cena
We used to be cool
When I used to come through
Now you wanna act tough like John Cena
John Cena showed Sho Madjozi some love
by giving her a shout-out on social media.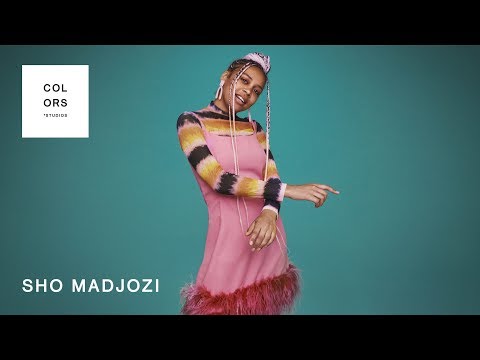 Read more:
Sophie Lichaba Biography: Lockdown, Age, Weight loss, Illness, Husband, Wedding, Children, Business, Awards, Charity, House - Updated, 16 April 2020

Main image credit: ZAlebs.com