Simphiwe Dana
is regarded as one of the best live performers in the global Jazz space. She has over 2 decades in the music industry.
She is one of the artists that is vocal on topical issues such as politics and societal issues that affect the daily lives of South Africans.
Simphiwe Dana sings timeless music and throughout her career, she has warmed many hearts.

Known for her Afro-feminism voice, she is celebrated throughout the country for her feminism views, music and being a supporter of women on social media who turn to her for advice.
This is how the angelic voiced Simphiwe Dana rose to fame.


Simphiwe Dana Age
Simphiwe Dana was born on the 23rd of January in 1980. She is 40 years old.


Simphiwe Dana Early Life
Simphiwe Dana was born in Gcuwa a township of Butterworth based in the Transkei, Eastern Cape, South Africa.

Growing up, she was raised in the town of Lusikisiki, in the Ingquza Hill Local Municipality. Simphiwe and her sister, Siphokazi were sent to go live with their grandmother as their mother was a student nurse at the time.
Simphiwe Dana was raised in a religious family where she grew up with her father who was a preacher.
Simphiwe Dana Education
Simphiwe Dana enrolled at the Vela Private School in Mthatha for her secondary studies and she matriculated in 1997.

After secondary school, she enrolled for tertiary education where she studied for her National Diploma in Information Technology (IT) at the Wits Technikon in Johannesburg.
Simphiwe Dana Career
When she was studying in Johannesburg, Simphiwe Dana didn't waste time or the opportunity to create a name for herself. She started singing in small clubs where she was getting recognised and brought attention to herself.
In 2004, Simphiwe Dana made a major impact in South Africa when she released her debut album,
Zandisile
. On the day of its release, the album was recognised and gained success in the Billboard charts and she won an AVO Session Basel Award.
Simphiwe Dana was globally recognised for her contemporary soul, traditional African music and the elements of gospel and blues in her music. She started gaining a huge fan base as her music would comfort people and remind them of musical giants such as
Miriam Makeba
and
Hugh Masekela
.
Simphiwe Dana is a versatile musician who always ensured that she entertains the youth and grasp their attention through her contemporary pop. Gaining her popularity and performing throughout the globe, she was honoured and did the theme song of the Yizo Yizo television show.
Simphiwe Dana worked on having appearances at key national events and Festivals such as Arts Alive, the Cape Town International Jazz Festival and the Standard Bank Joy of Jazz. She continued to have tours and perform at live concerts.
She released another album,
Kulture Noir
, which was released in 2010. Moments after, Simphwe Dana released her live album titled
An Evening with Sipmhiwe Dana Live in Concert
, the album was accompanied by a 27-piece orchestra.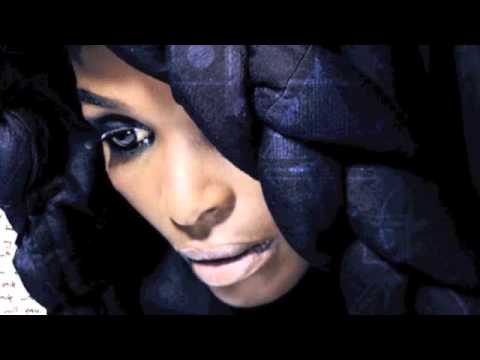 Award-winning artist Simphiwe Dana finally dropped her album
Bamako
, which is her last album before she
bows out
of the music industry.
Simphiwe
, prior to the album release, dropped two singles
Uzokhala
and
Usikhonzile
from the album. The release of the album was delayed due to the coronavirus in South Africa.
The album
Bamako
is named after the capital city of Mali and this is where she found inspiration to finish recording the album with musician Salif Keita and his band.
Simphiwe taking to Twitter in March 2020 in a now-deleted post tweeted
"I'm gracefully bowing out. I've given you a stellar album. Watch out for it. I love you."
The singer, however, explained to
TshisaLIVE
that the decision was not set in stone, but is something she was definitely considering it due to the instability of the industry.
Simphiwe Dana Awards

Her career over the years has seen her earn the recognition that she desrves as an artist.

Here's a list of the awards she has won.

2005 - South African Music Award for Newcomer of the Year at the South African Music Awards
2007 - South African Music Award for Female Artist of the Year at the South African Music Awards
2007 - South African Music Award for Album of the Year at the South African Music Awards
2018 - South African Music Award for Best African Artist at the South African Music Awards


Simphiwe Dana Family
Simphiwe Dana was engaged to Leshoto Itswneng.
Unfortunately their relationship did not last because of the physical abuse that was happening in the relationship.
They separated after her fiance reported her for assault and she was arrested.
Simphiwe Dana has two children, a boy named Phalo and a girl named Zandisile.
On the 30th of May 2020,
Simphiwe
revealed that the baby daddy came to visit his children after a ten year long disappearing act.
However, it seems Simphiwe Dana forgave him and only wants what's best for her kids.
Simphiwe Dana Arrest
In 2019, Simphiwe Dana was arrested over a case of assault that was opened against her by her ex-fiance. In explaining her story - she states that he spat on her face and she retaliated as a result,
"This guy spat in my face. Strangled me. Told me he would slit my
throat and get away with it. Said his friend in the police force runs the province. A Mr Langa, who I'm sure knows nothing of his abusive ways. I was intended to marry him. I don't play that game. In a world where we have sleepless nights for our daughters. A man threatening me in this way will have all my wrath. His name is Leshoto Itsweng."

The Bantu Biko Street hitmaker, then laid charges of assault and intimidation against her former lover at the Norwood Police station. The musician alleged that her ex-fiance had assaulted her three days prior to laying the charges.

The statement reads in part: "She was informed in light of this development, she would be arrested and imprisoned, as per procedure where such charges are laid."

When Simphiwe Dana learnt of the charges that had been laid against her she handed herself over to the police on the 16th of January and spent some time in the holding cell.

However, she was later on released as the prosecutor dismissed the flimsy charges that had been filed against her.


Simphiwe Dana Controversy
Simpiwe Dana is known for her activity and firm social media voice, but she has more often been dragged than praised.

She once dragged South African men through the mud and let's just say the men came out guns blazing.
"Truth is that South African men are the biggest gold diggers. They even dig the maintenance money" she said
This led to a backlash and Simphiwe Dana being attacked by different twitter users and some of the users dragged her in the most insensitive way talking about her family, her musical career and claimed that it is already is on its knees. Some of the users went as far as creating a hashtag, #SimphiweDanaMustFall
Simphiwe Dana
does not shy away from expressing how she feels about any situation and AKA seems to have crossed on the wrong path with her. Simphiwe Dana caught wind of
AKA
throwing shade at rapper
Boity Thulo
, and homegirl did not waste any time to express how she feels about his tweet and clapped back.
AKA had tweeted "Someone said Boity is a better rapper than me ... I nearly died," and Simphiwe Dana responded by letting AKA know that she does not like the way he embarrasses women.
A woman outed
Simphiwe
for releasing a man by the name of Mohau from a Kenyan prison who she later found out he had abused her little sister's friend.
Simphiwe Dnan claims to have been asked by her sister to help Mohau out as his passport was confiscated.
"I jumped and thought how I could be of help. I helped out. The very next morning I read Malatji's tweets about his experience of the whole debacle that put Mohau in jail. I was shocked and saddened at how I helped someone who abused a woman get out of jail,"
she tweeted.
Simphiwe Dana was labelled an enabler as more stories seem to emerge about her sweeping abuse claims under the rug.
Simphiwe Dana is considered a legend in Africa for her musical contributions and having to collect the history of Africans in Africa. She did her history collection through her music and speaking about the realities of life which made her be expressive as she is in music.
Image credit: Instagram