Siyabonga Sangweni has called time on his football career.
The shock news was revealed by Orlando Pirates chairman Irvin Khoza at a press conference on Thursday morning.
While Sangweni is no spring chicken, the 34-year-old surely had a good few years left in his legs?
Unfortunately not, as his constant injury woes have caught up with him, and that has resulted in his retirement from all forms of the game.
What a pity.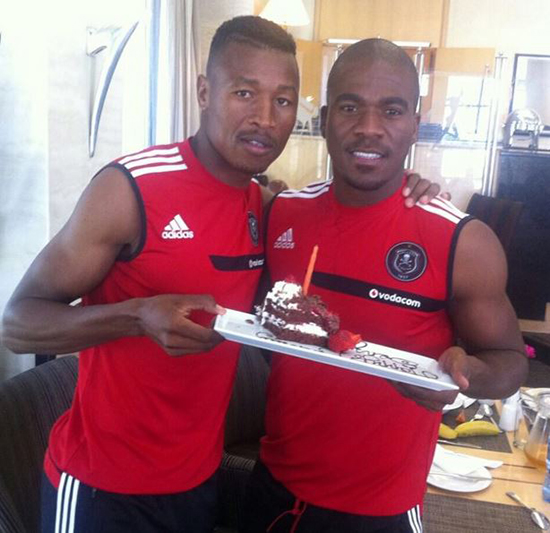 "I want to announce the premature retirement of Siyabonga Sangweni," Khoza said to the media. "Siyabonga has been plagued by injury and after consultation, the medics have confirmed that he has to end his career early.
"Siyabonga Sangweni has been a stalwart for this club and has been a great leader. He has shown great commitment. I wish him success with all his future endeavours. I thank him for his leadership qualities."
The retirement means that both Bafana Bafana and Bucs will now need to look for a strong character to fill the void going forward. That will be a major task, as Sangweni always brought a calming influence to the defence of both sides.
We would like to wish Siya all the best for the future. It must be really tough for him to take. Stay strong.
Image Credits: Instagram