These celebrity homes are levels and goals!
Home is where the heart is. What better place to relax after all the lights, camera and action, than a beautiful home?


Being a celeb comes with a lot of pressure and work, and the best place to unwind and just have time to yourself is in the comfort of your own house.


The good thing is that making lots of money means that you can build yourself your own palace. And for celebrities, a home is the perfect place to just relax and be free without having to worry about anybody else.
Let us look at some of the most stunning South African celebrity homes.


Queen B owns a house fit for the queen. It is stylish, spacious, and absolutely stunning. She even calls the home her 'little slice of heaven'.


Bonang's stylish house is based in Midrand, Gauteng at the Waterfall Country Estate - one of the most expensive estates in South Africa.


The house was designed by Joane Reynolds and has a modern contemporary look.


The interior was designed by the gifted Jessica Hofmeyr. Along the wall are Bonang's many magazines covers framed beautifully, together with her family photos.


Bonang's garden is exquisite. It also has a pool and has a black and white theme.


The house was featured on Top Billing. Here is how it looks.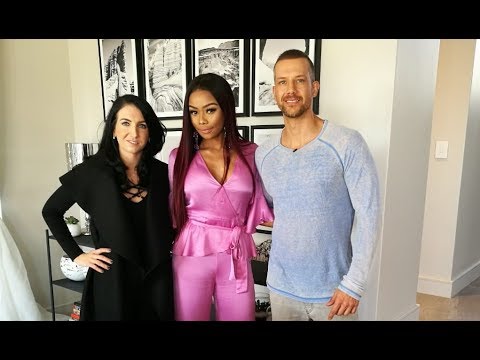 Anatti
Anathi Bhongo Mnyango, AKA Anatti is South African Hip Hop legend who owns a crib dreams are made of. The Ghetto hitmaker has a three-level house which has a Japanese water fountain at the entrance.


With Anatti being such a musical genius, and the biggest producer in Mzansi, it is no surprise that his interior décor is full of musical instruments designs. He even has a studio at home.


His mansion is what dreams are made of. Take a look at the place where he makes his magic.
Cassper Nyovest is the biggest Hip Hop artist in South Africa. Being an award-winning artist plus a millionaire thanks to his music, Cassper is able to afford only what many of us could ever dream of.


The Doc Shebeleza hitmaker drives a R3 million Bentley Continental GT and his home is also worth millions.


It is estimated to cost a whooping R10-million. The house is a double-storey. It has a studio and a big yard with a double garage.

Queen, as many of her fans call her, is a very stylish woman.


She owns an interior decorating business and is also a wedding planner.


Her home is also exquisite, and looks like a castle. This is the place where she gets to spend time with her children and husband.


The house was bought by her husband earlier this year. It has a pool and a stunning outdoor view.


Take a look at the amazing mansion.



Connie and Shona Ferguson are Mzansi's power couple. They are rich and powerful, and their home is testament to that.


After shooting the biggest soapies and drama series in the country, the couple goes back to relax in a beautiful mansion fit for a king and queen.


The property has a gigantic yard and Shaun has fun riding his bike in the comfort of his home.

Somgaga's house is goals and levels.


The house has an outdoor shower, and the interior is to die for. It features a fireplace. His furniture is absolutely stunning. He has antique pieces.
The house also has a pool and a beautiful exterior.



Somizi loves to cook and spends a lot of time in the kitchen. His kitchen is stunning.


DJ Zinhle owns two beautiful homes.


The first one she built from scratch and it took her two years to build.

Her bedroom looks like a 5 star hotel room.



Earlier in 2019, she announced on her social media that she has bought another house.



The house is a double-storey and has a gorgeous stairway.


2020 seems to be going well for the DJ as she shared new snaps from her newly acquired apartment and we're here for the decor. Kairo's mom revealed this afternoon that decorating her new home brought her some much happiness.
"Decorating this apartment had given some so much joy... I also got a little help from my creative brother
@zakjiks
. cc
@jiyane_atelier
."
Check out Zinhle's new home
here
.
Sonia Sedibe is a renowned actress and businesswoman.


She is beautiful and her home is also stunning. It has a glass door overlooking the pool next to the sitting area.


The exterior has a natural feel with lots of tall trees.


Sonia Sedibe's house is a magnificent residence you can only dream of calling home.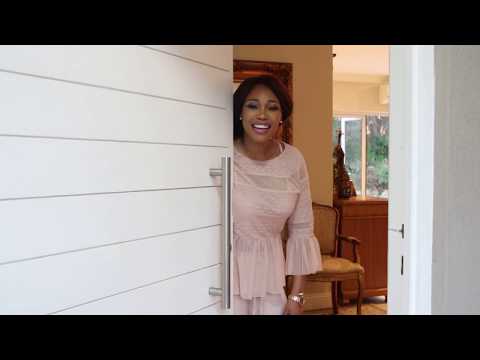 Hlengiwe Twala
Hlengiwe Twala is the former Mrs. SA.


Like the beauty queen she is, even her home is remarkable.


The entrepreneur and mother of three owns a beautiful home in Hartbeespoort Dam. The house is situated right next to the dam. It is also peaceful and the exterior is built in such a way that a person can enjoy a quiet time.


The interior of the house features family portraits and incredible works of art.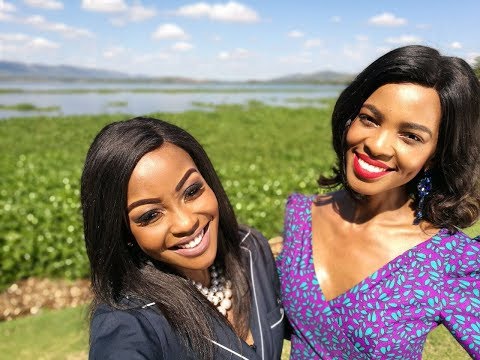 Minnie Dlamini
Minnie Dlamini-Jones
is a loved media personality in South Africa. The 29-year-old owns a beautiful house.
South African television viewers got a glimpse of her kitchen when Minnie showed off her kitchen renovations on her reality show.