The Soul Candi Sessions are back with a new album and they haven't lost a thing in the interim. Soul Candi Sessions 2014 returns with everything we've  come to expect from the seminal series; 5 discs featuring world class house music from local luminaries DJ Claude, Euphonik and Hareal Salkon as well as the brilliant new kids on the block, DJ Game and Vaalsow.                                                                                                                                       
Each of these artists has contributed a full disc's worth of tracks which will escalate the listener to heights of musical pleasure. Whether they're after the fiery blazing tunes that are burning the dance floors around the world or deep, dreamy jams; this anthology of musical poetry has it all. Soul Candi has joined heads and produced a stellar cast to fulfil the need to moving your body, soul and mind. All you have to do is press play!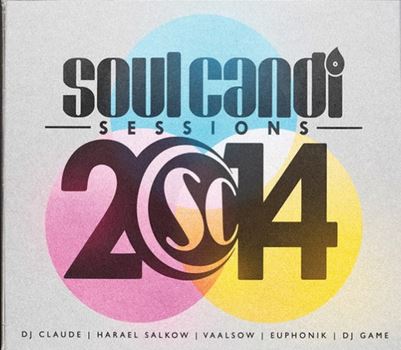 DJ Claude
Claude has had a long lasting relationship with Soul Candi. He's a connoisseur with impeccable taste. Blending his creativity in the genre of house music with his deep level of soul. His disc glistens with warm 10/10 driven house tracks complemented by velvety vocals touched off by both local and international producers. He has mastered the art of deep house, featuring big names including the likes of: Jullian Gomes , Shea ,Charles Webster  and several more.

Harael Salkows- La Dolce Vita.
Soul Candi's main man, Harael Salkows has handpicked a playlist of his current favourite tracks from Herbert, Ten Walls and Tensnake and combined them with timeless classics from The LoveBirds and Nneka. As expected, he mastered the game with his knack for creating amazing melodies blended with low slung bass lines and topped off with a double shot of electronic soul. His mix of the track Fall for you by The Kings of Tomorrow is banging in  clubs nationwide.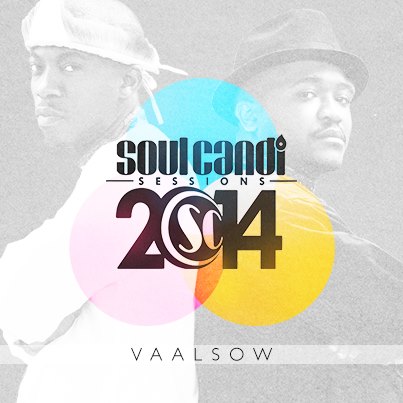 Vaalsow- Back to life
Vaal collides with Soweto and the product of that is Vaalsow. Musically, Earl Green and Mikah S partnered up and came up with a smash hit Hade Mabebeza which did damage to the charts- with good reason! These two gentlemen have such a great understanding of house music that not only do they transcend through genre labels, they also merge afro-pop, soul and house to create infectious grooves and limb controlling rhythms.  Vaalsow is undoubtedly one of the hottest new production duos to merge from Jozi's underground sessions. Soul Candi Sessions 2014 is testament to this belief.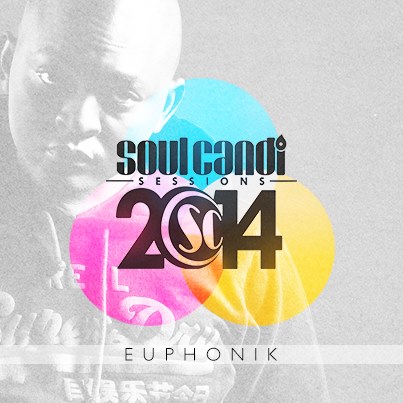 Euphonik- For the Love of House
Euphonik is said to be the industry's most reliable party starter and in typical fashion, his mix is a floor burning combination of musical flavours. In this album not only does he give us a blend of African textures but he also exposes his influence from the voyages of the globes biggest party destinations that he has attended.  For the love of house showcases his range of peak-time sounds that one could place in the club rocking variety. This album features cutting edge producers like Nicolas Jaar and Soul Minority; he also features SA's favourites- Dennis Ferrer and Gregor Salto.  His album caters most to electro music listeners.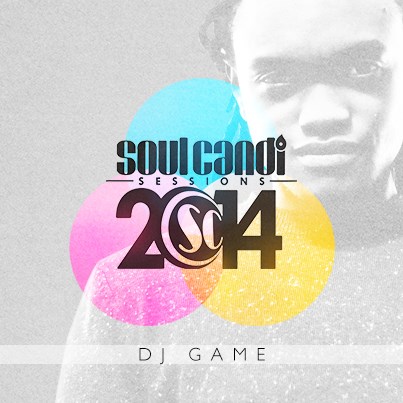 DJ Game – Best of Both Worlds
He is said to be Soul Candi's A&R specialist. The new kid on the block has carved a niche for himself; he managed to hunt down the BEST tunes.  Dj Game maintains a diverse music policy from start to finish, which only showcases his depth of musical knowledge and his refusal to be caged.  Big bass lines, fat kicks and sultry vocals combined to make Technicolor music mosaic from drum driven tribal house through to electro and deep house.  This album captures his vast sonic vision, it is of world class indeed, with his smashing hit "Joy" and "Intliziyo Yami" already getting everyone into the groove of the festive season; this new kid on the block might be looking at numerous award nominations. Could he be the next Black Coffee? Only time will tell.  However, what is certain is that his portion album is SPECTACULAR.
Soul Candi Sessions 2014 is available at Musica, Look & Listen and iTunes.
Soul Candi Sessions 2014 (Mixed By DJ Claude, Harael Salkow, Vaalsow, Euphonik & DJ Game) - Various Artist is available here on iTunes
Article by: Thobile Ntshangase
Also stand a chance to win this C.D by simply naming your favourite track on the album.  Leave your comments below.
(Image Credit: Official Soul Candi Sessions 2014 Facebook Page)