They say laughter is the best medicine and once in a while we all need to have a good laugh after a long day at work or school. Making people laugh, may prove not to be so easy sometimes because you do not know the audience that you have.

However, these comedians in South Africa have managed to worm their way though the world of making people laugh. They do not fear telling the truth as it is at the same time joke about it.

If you've never been in the company of one that can have you in stitches from morning till evening, here's a list of South African comedians that know the true meaning of a good laugh.

Check them out!


1. Trevor Noah
It would be total injustice if this list of top comedians did not mention
Trevor Noah.
In his early stages into the industry, Noah performed with the likes of
David Kau
, Kagiso Lediga, Riaad Moosa, Darren Simpson, Marc Lottering, Barry Hilton, and Nik Rabinowitz, international comedians such as Paul Rodriguez, Carl Barron, Dan Ilic, and Paul Zerdi.

Learning his ways around the industry, Trevor was gaining popularity each time he would perform. In 2007, Noah was an opening act for the American comedian, Gabriel Iglesias and Canadian comedian Russell Peters when he toured South Africa.




Trevor has seen himself hold stand up comedy shows all over the world and with that, it has garnered him a huge following. Whenever he has a show, it's always filled to capacity as people know that they are in for a good laugh.


2. Loyiso Gola
In 2020, Loyiso premiered his Netflix special,
Loyiso Gola: The African
which was part of Netflix's debut
Comedian of The world
stand-up shows. The show was filmed in Montreal Canada and featured 47 comedians from 13 regions including local comedians
Loyiso Madinga
, Riaad Moosa, Tumi.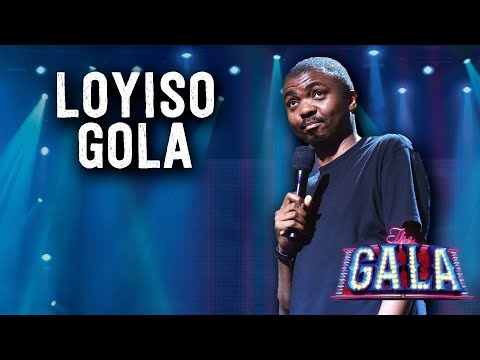 When asked about how he felt about being part of the biggest online streaming platform original shows the comedian answered by saying:
"I travel the world all the time to do stand-up comedy. The recognition is appreciated, as well as the opportunity to be part of such a big, global game-changer." I am overwhelmed with emotion. I'm proud of myself and my career/life decisions. They seem obscure from far...
but those who know know."
This comedian is clearly doing big things in his career.
Also read - Skhumba and David Kau Run Jozi
3. Tumi Morake
She's one of the best female comedians in the country and many adore her talent.
Tumi Morake
was the first woman to be crowned
Comic of The Year
at the 6th Annual Comics Choice Awards.
Everytime she's on stage there's no doubt that her audience is about to have the best time ever.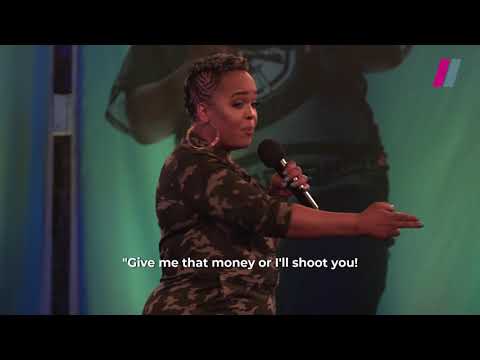 Some comedy festivals she has performed at include; Heavyweights Comedy Jam, Blacks Only, Have a Heart, Just Because Comedy Festival, The Tshwane Comedy Festival, The Lifestyle SA Festival and Old Mutual Comedy Encounters.
Tumi even has her own talk show #WTFTumi.
4. Mpho Popps
Mpho Popps
is undoubtedly one of SA's youngest and brightest comedians it's clear that everything is just popping off for Mpho Popps.
He has participated in dancing show on SABC 3 'Strictly Come Dancing'. In 2015, he launched a one man show Exhibit A at the Gold Reef City's Lyric Theater.
Every year, Mpho Popps holds a special comedy show where he takes his audience down memory about how he grew up and how he actually came to love comedy as it saved him from depression.
"
Every year I host a birthday comedy special because it allows me to have my friends, my family and my fans, [all] the people who support me under one roof."

Having it made it thus far in his career, Mpho Popps now has his own show on Mzansi Magic. He could contain his excitement when he shared the news on Twitter.
5. Skhumba Hlophe
Skhumba
got his first chance at a live performance when a good friend of his talked him into doing a comedy show at Caprivi in Tembisa. Skhumba thought it might be too ambitious and it turned out that he couldn't have been more right.
No one actually turned up to watch the performance. Even with
Tol Ass Mo
as part of the perfomances lined up for that night, it was actually a flop. talk about a disaster, right.
In 2010, he was he was invited to perform at Monwabisi Grootboom's 99% Xhosa Comedy show in Port Elizabeth and that is the night that changed his life forever. From then, Skhumba started to get gigs all over the country and that in turn had his fan base grow spontaneously.
In a comedic adventure titled
'Trippin With Skhumba'
, Skhumba embarks on an ultimate South African road trip with six of his comedian friends as they travel back to their roots from Kempton Park to Empangeni and everywhere in between.
You can catch Skhumba on Kaya FM every Friday morning where he has a weekly feature show called Good Friday. Skhumba and Ndumiso Ngcobo host the show together where they look for the funnier and lighter sides of politics in South Africa and life in general. The show airs from 6 am to 9 am.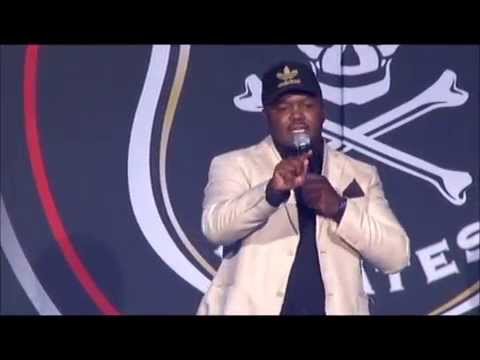 6. Celeste Ntuli
Celeste Ntuli
is one of the most respected female comedians to come out of our country when she's not entertaining us on television, best believe she is on stage making Mzansi laugh.
No one thought Celeste would actually pursue a career in comedy, but she did. When Skhumba asked Celeste's cousin, Dick, what it was like growing up with Celeste, he admitted,
"No one thought she would get to where she is now. She always had jokes but when it comes to a career, even I had my doubts. She left her job as a manager at CNA. I kept the keys. She said, 'Cuz, I'm following my career now.' I told her, 'No, telling jokes won't work.' But she taught us to follow your dream"
he said.
If you need a good laugh, these are some of the comedians in Mzansi that will leave you in stitches for days.

Main image credit: Instagram/@trevornoah