Since the dawn of our new democracy, we've seen the South African music industry experience an exponential growth of success from many of its genres of music, especially when it comes to our House DJs.

South African House DJs have not only made a mark in their home country but also abroad the likes of Culoe De Song and Black Coffee have had the pleasure of traveling around the world and spreading that South African sound.

In recent years we've seen South African DJs receiving large amounts of money to play a set at a gig, we're talking about hundreds of thousands of rands for a one hour set.

Here's the list of the highest paid DJ's in South Africa.
Yes we know, it is no surprise that
Black Coffee
is on this list, after all, he did make it onto Forbes Top 10 list of Africa's wealthiest artists.
If you head over to
Black Coffee's Instagram account
you will see that the man hardly spends a week in one place, he is always globetrotting and performing at gigs all across the world. The DJ and record producer makes his money in more ways than one, but it is his love for music that has taken him this far.
DJ Black Coffee was born on the 11th of March 1976 in Durban, Kwa-Zulu Natal but raised in the Eastern Cape. By the time he was a young man he returned to KZN to pursue his studies in music, and as the saying would go, the rest is history.
Black Coffee has not only collaborated with local musicians but has
successfully made music with many international stars as well such as Kelly Rowland, Usher, and David Guetta
.
The public also got to know about how much the DJ charges to play a set at your wedding. This news became public knowledge after Somizi revealed how much they had to pay the DJ to play at their wedding. The DJ charges a whooping R1 million and the DJ charges in US dollars.
Net worth - $60 million


Real name Themba Mbongeni Nkosi, it is also not surprising that
Euphonik
has made it onto this list as some of the highest paid DJ's in the country. For more than ten years, he has managed to solidify his position as one of South Africa's most popular DJ. He was born on the 6th of December 1983; he has had a weekly radio show on the South African national radio station 5FM called My House which airs on Sunday evenings.
Besides music,
Euphonik
also has a great interest in property and has a few of his own properties that he rents out to students.
Euphonik has shared many times how he does not want to be rich, but wealthy and to be able to create generational wealth for his offsprings. With that his investments i property seem to be going well as the DJ once said, that's the greatest wealth generation tool anyone can use.
Net worth - $3 million
Everyone knew all along that he was the famous Mzekemzeke. The DJ has managed to produce hit after hit that have kept people on the dance floor till the AMs.
He does not only have a successful career in the media world, but he's also the savy businessman. He is the founder of the energy drink, Mofaya, which is several parts of South Africa.
DJ Sbu is also a successful author, who published the books 'The Art of Hustling' and 'Billionaires Under Construction'. DJ Sbu is passionate about empowering young black South Africans on how to go out there and try and make ends meet.
Net worth - $2.6 million
Oscar Bonginkosi Mdlongwa popularly known as
Oskido
was born on the 23rd of November - 1967. Oskido is one of the pioneering artists that help popularise the Kwaito genre. Oskido is also the co-founder of Kalawa Jazmee Records which has produced many hit songs for Kwaito artists and house musicians as well.

Oskido
also has a radio show on Metro FM called I Believe with Oskido that airs every Saturday afternoon.
He is an entrepreneur as well and is responsible for the careers of many other young DJ's and Kwaito artists in South Africa.
Net worth - $2.5 million
5. Culoe De Song
Instagram/@CuloeDeSong
Culolethu
Zulu (born 20 August 1990 in Eshowe, KwaZulu Natal is not only a DJ but remixer as well. He, like many of the other DJ's, is continually traveling the world and spreading his feel-good music.
He was also associated with DJ Black Coffee's record label - Soulistic Music.
Net worth $2.2 million
6. DJ Shimza
DJ Shimza
, real name - Ashely Raphala is one of South Africa's youngest and most successful DJ's. The Tembisa-born DJ, producer and promoter's musical skills can be traced back to when he was 15 years old.
From winning a number of DJ Competitions to successfully hosting his annual One Man Show,
Shimza
has seen his brand grow from strength to strength. Shimza is also known to perform across the world and has shared the stage with many other prominent DJs like Black Coffee.
The DJ is also known for knowing how to bring the fun to the people and let's just say with the country on lockdown his
online parties
have been keeping many entertained.
Net Worth - $2 million
After more than 30 years in the industry, DJ Fresh remains one of the most sought-after deejays in Africa. The Botswana born radio personality started deejaying at the age of 13. His first gig was a social event at his boarding school in Botswana.
DJ, Fresh is also a businessman who has his own company called Big Dawg Productions. The studio and record label has been successfully operating for many years now. Fresh also has a joint venture with DJ Euphonik called F.Eu.
His key to financial security is saving. DJ Fresh says he has been saving 20% to 30% of his salary for years.

Net worth - $2 million


The 42-year-old DJ has solidified himself as one of the most popular DJs to come out of KZN. Not only a DJ and record producer but
DJ Tira
is also the founder of Afrotainment Records which is responsible for birthing artists such as the likes of
Dladla Mshunqisi
, Big Nuz, DJ C'ndo and many more.


DJ Tira
is booked on almost every weekend as he performs in gigs in South Africa and across the continent. Every month of the year is probably his most favourite as he stays making money, but we're quite sure that December is his most favourite month of the year because woah, the man gets booked back to back in December.
The DJ recently signed the Qwabe twins and their first single was a massive hit.
Net worth - $2.2 million
He has worked with musicians all over the world, including Drake, Wizkid and
Mlindo the Vocalist
. DJ Maphorisa started his career at an early age. He comes from a musical family.
He got his first big hit when he was a member of Uhuru. The group featured on Mafikizolo's 2013 smash hit,
Khona
. DJ Maphorisa was a co-producer on the track.
DJ Maphorisa made headlines in 2016 thanks to his contribution on Canadian rapper Drake's hit single,
One Dance
ft.
Wizkid
and Kayla.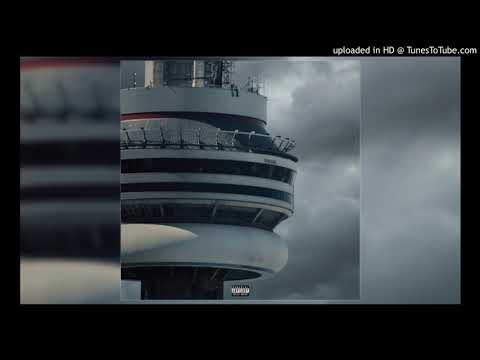 DJ Maphorisa is one of the top DJs and producers in Africa. His booking fee reportedly starts at around R120 000.
Net Worth: $6 million
Well done to these gentlemen, they've worked hard to get where they're at in the careers right now. Respect.

Main Image Credit: Instagram