When it was announced that Red Jumpsuit Apparatus would be headlining Synergy Live 2013, fans of rock, punk rock and alternative music in South Africa were hyped into a frenzy. The band will be playing in Johannesburg and Cape Town next month along with some of the biggest local bands, and international indie band, Everything Everything. This week, ZAlebs editor, Tinashe, spoke to the Red Jumpsuit Apparatus ahead of their highly anticipated appearance in South Africa.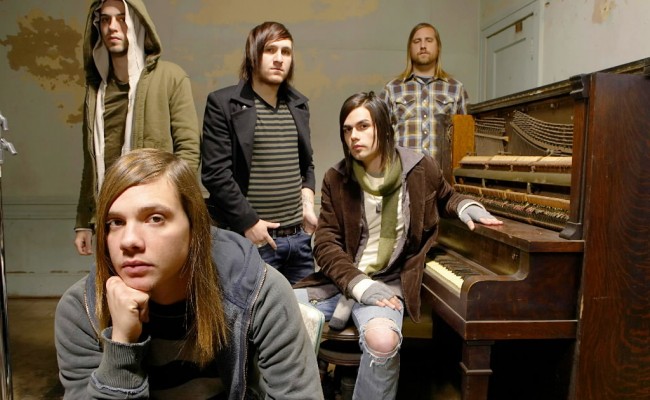 It's 9:20am in Johannesburg, which means its 6:20pm in Sydney, Australia. A seemingly random connection of times? Perhaps. However, sitting in Sydney- perhaps in the comforts of a lavish hotel room (I didn't ask)- is Ronnie Winter, the lead singer of Red Jumpsuit Apparatus- one of the most recognizable band names in mainstream rock music. Ronnie picks up with a curious, but friendly "Hello" and one of the most exciting interviews of my life begins.
I've been a fan of Red Jumpsuit Apparatus since 2006 when I, like many others, heard the track, "Face Down". The lyrics in the chorus are emotional, grabbing and the meaning of the song is one with which many could resonate. The track was excellent, as was their breakthrough album, Don't you Fake It. I didn't want to sound starstruck, so I responded with a calm "Hello" and introduced myself and ZAlebs.
The band will be playing at Synergy Live as a headlining act;  their presence alone is enough of a reason for people to attend the festival. I ask Ronnie if the band has done interviews with any South African Publications. "We have. There've been a lot of interesting questions, but overall it's got us even more excited to make our way over there" So far so good.
Out of curiosity I ask if there's anything they are excited to see in South Africa. "We want to get around, see the sights, try the food (And stay away from Mcdonalds!) We're also excited to try out the safaris. I've heard they're great". Of course.
I bring the topic of conversation back to the music, and I bring up the success of Don't You Fake It in the USA, as well as abroad (South Africa included!). "It did very well almost everywhere, which we were obviously really happy with. The South African crowd will be really happy because we plan on playing a lot of those tracks at Synergy Live. We recently released an EP that was produced by Dave Bennet. Dave worked with us on 'Don't You Fake It' and it's the first time we've worked with him since." I was expecting that. I wasn't expecting what came next.
"We were actually supposed to play in South Africa soon after that record (Don't You Fake It) came out. SA was one of our proposed tour venues and we were all excited to make it happen, but it fell through. At the time we were signed to a label that didn't really let us explore as many avenues as we'd have liked.
"However, when you're a younger band, you don't have as much influence as you'd think so our hands were tied. It's great that we can finally make this visit happen!"
Being the journalist I am, I bring up the touchy subject that is former drummer, Jon Wilkes. Wilkes left the band to follow personal ambitions soon after the release of their latest record, Am I The Enemy. I ask if his influence will be missed.
"No. Anybody who's done their research will know that I write all the drum tracks. We will still be the same band at the core of it all."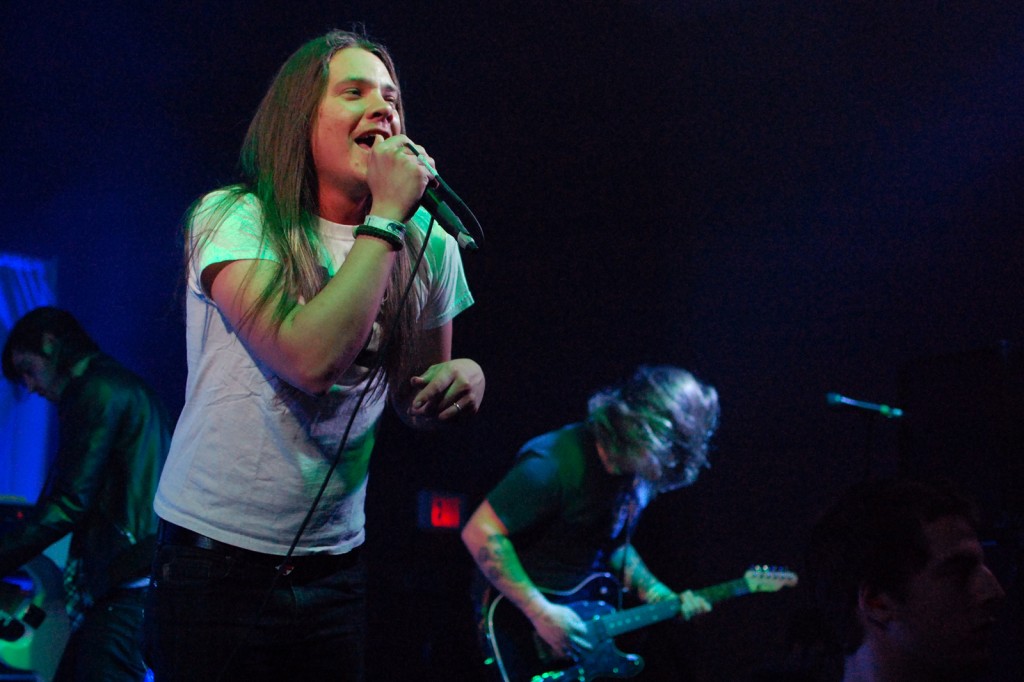 Ronnie: I'm not a singer
Curt, without being rude. Confident, without being cocky- Ronnie is keen to emphasize his influence on the band, and it's unquestionable. However, at times seems as if there's a fear of appearing too arrogant, and he's careful to check back and play himself down at seemingly casual intervals. His faux modesty makes an appearance when I ask him to classify himself as a singer.
"I don't think of myself as a singer. I think I'm pretty average as a singer, but I do it as my day job. I consider myself as a drummer first."
We talk about what kind of performance RJA likes to put on and what first timers can expect. "We have a very energetic stage presence. We're loud, fast paced and we really enjoy rocking out." I ask what his favorite track to perform live is; I'm expecting a head banger ("Face Down," "Don't you Fake it,"  "Am I the Enemy"). Instead, it's the comparatively mellow, "Your Guardian Angel" that Ronnie chooses.
"It is a little softer, but I like it. I also get to play guitar in that song- something I don't really do often. It moves the crowd a lot"
They've got their set down. More or less. "Our set for Synergy is pretty much decided. There may be one or two songs we play off the fly though. Because we're headlining, we might even include a cover or two."
I ask him to leave us with a few words.
"Be prepared to rock out"