She came into the limelight more than ten years ago when she became a member of the Coca-Cola Popstars group Adilah, which was considered to be one of the most successful groups to ever come out of the competition.
Fast forward to 2016 and Thembisile Ntaka is still pushing her music career more than ever before.
Although many haven't heard her mainstream material in a long time, Thembisile impressed many when she did an acoustic performance on Metro FM's The First Avenue.
The soulful singer sang songs from her latest album, Thula, that sent shivers down our spine when her beautiful voice vibrated through our speakers.
We'll be honest and admit that we had forgotten about how much of a talented singer Thembisile was. It's rather unfortunate that such great talent hasn't been represented as much as it should be.
After her performance on Metro FM many of the radio station's listeners also voiced how impressed they were with Thembisile's voice and how she definitely deserves more publicity.
@unathimsengana @MelBala @GlenLewisSA that lady is powerful. I wonder why Thembisile does not get publicity she deserves

— Ntobe (@lilynto) April 25, 2016
Oh Thembisile. 💕 it's so good to hear her voice. Is been ages #FirstAvenue #metrofm

— ♔MsMshengu♔™ (@TshepiMshengu) April 25, 2016
Thembisile undoubtedly started off people's week on a high note. We're glad to see that she's still in the game doing what she loves.
Although we're not sure what happened to the rest of her former band members who were just as talented, we're glad to see that Thembisile stuck to her guns and made her career work after a short-lived career as a member of Adilah.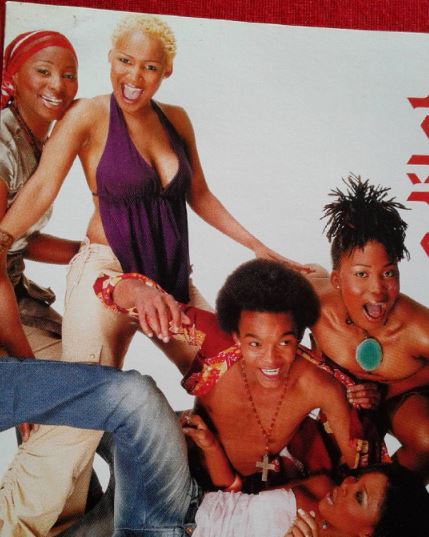 If you're still wondering what all the fuss was about with Thembisile earlier on Monday morning, here's why..
.@ThembisileNtaka did an amaaaaazing cover of Brenda Fassie's "Thula Mama" on #1stAve #FreedomDay #BlockParty pic.twitter.com/v5UV3SyO4w

— First Avenue SA (@FirstAvenueSA) April 25, 2016
Image Credit: Twitter