By the time you read this, Trevor Gumbi and his family will be relaxing on a beach overseas. 
Mzansi's funniest family left for their yearly festive season vacation on Friday.
Dubai and the Philippines are just two of the places Trevor, his wife Lucille, and their two sons will be visiting during their three-week family holiday.
Check out Part 1 of "Christmas with the Gumbis" special to find out what exotic locations they will be visiting and who can't wait to swim with the dolphins.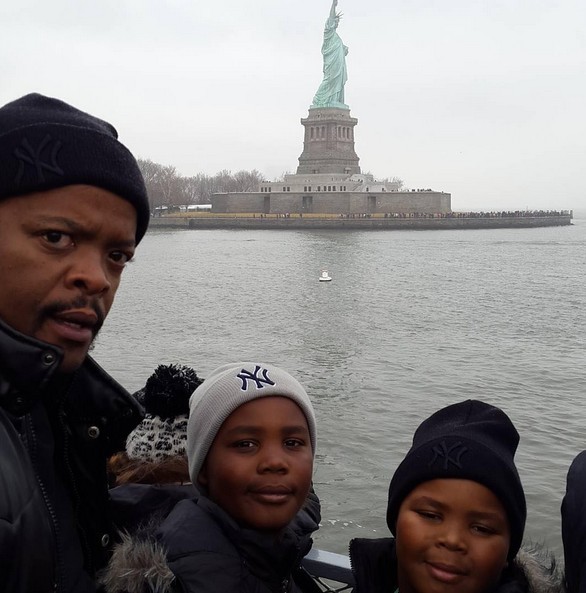 (Trevor and his sons during one of their Christmas holidays in New York)
How has Christmas changed compared to back in the day?
Trevor: "Nothing much has changed, except affordability. It is the same, because I was raised in a family with a lot of love…and there is a lot of love here. The good feelings are still here."
What are the best and worst gifts you have received?
Jamie: "The best was our iPads."
Jodie: "The worst gift is not getting us a gift."
Lucille: "Like this year, we are not getting you guys anything."
Mmm, mom sounded a bit serious about that one. Sorry, guys!
What do you hope your children will learn from you, especially during the festive season?
Trevor: "The one thing that I want my kids to know about Christmas is that Christmas is not only about receiving gifts, it is also about sharing with the less fortunate, and celebrating something that is bigger than yourself."
Watch part II of our "Christmas with the Gumbis" special below to find out who is usually the big spender when the family goes on holiday, and how they will be giving back to those less fortunate this holiday.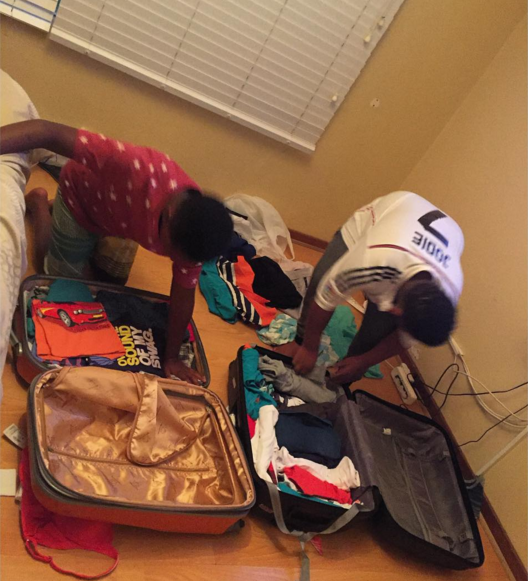 (Jodie and Jamie packing for their 2015 holiday)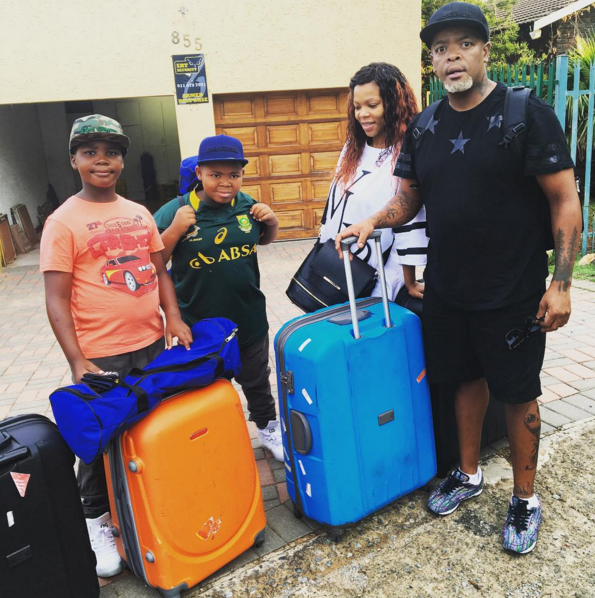 (All packed and ready to go.)
Image credit: Instagram/jamieandjodieg