The BET Experience Africa celebrity basketball game saw a few of our local celebrities' battle and sweat it out on the basketball court on Saturday, 12 December. Team Tbo Touch and team Fikile Mbalula showed off their questionable basketball "skills" that had some of us laughing our heads off instead of cheering them off.
However, we will add that the likes of Siyabonga Ngwekazi and Riky Rick showed off some rather impressive basketball skills on the court. Whilst Ms Cosmo, Sarah Langa, Khanyi Mbau and K Naomi proved to be good distraction to their opponents.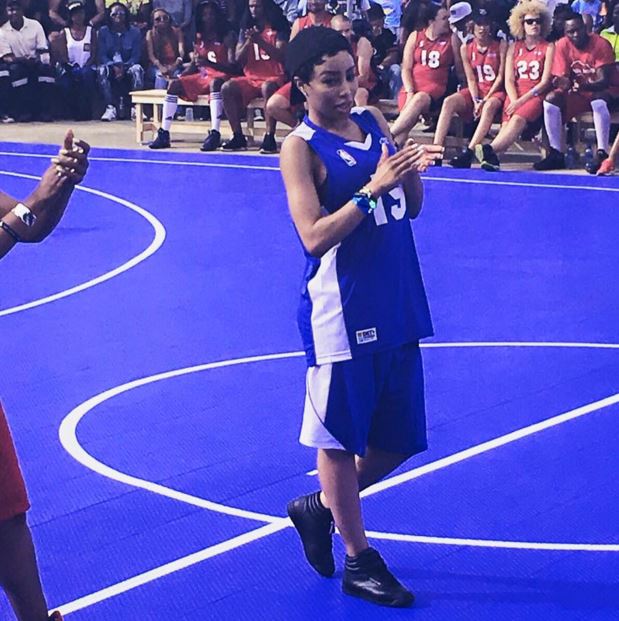 By the end of the match, it was team Tbo Touch that came out  victorious. Minister of Sports and Recreation, Fikile Mbalula congratulated Tbo Touch and his team but not before referring to Touch as a loser.
"..Well Tbo Touch I had to make him win because he's a loser all the time. So I hope he feels good about this, but we'll hook up next year."
Watch the rest of the video, right here.
Image Credit: Instagram @iamtbotouch