If you don't recognize the words "I'm talking to you Jailer // Stop calling me a prisoner!" then you might need to take a moment to head over to YouTube and search for "Jailer" by a singer by the name of Asa before we continue with this article.
For the rest of you cultured music listeners, you probably need no introduction to the French-Nigerian songbird who has charmed audiences around the world ever since she broke out back in 2007 with her debut album,
Asa
. The record featured the above-mentioned single,
Jailer
and shot her to stardom as she became one of the most popular African musicians on the planet. She has maintained this reputation since then and when she came to Mzansi we just knew we had to speak to her.
Read more:
Mobi Dixon is devastated over Nichume's suicide.
Asa entertained her Southern-African fanbase with a series of shows including one at Bassline in Johannesburg, a fiery set that warmed up audiences at the very chilly Bushfire Festival, and a musical workshop in Cape Town soon after that. For those who have been wanting the singer to come to Mzansi, it felt like we got full value for money with all three shows.
While she was in town, we took the moment to quiz her with a few questions. We began by asking how she prepared for three completely different musical sets and she revealed that as deliberate as her performances were, she was able to switch it up for the different audience thanks to her band. She said,
"Everyday on stage is different for me. With my band as my back bone, and the energy coming from the audience, I give my all, 200%."
Now, if you're a fan of Asa's, you will know that we have BEEN waiting for a new album for well over five years. The wait is close to being over after she announced her new record would be coming out this month and we lost it.
We asked the singer if she felt any pressure to release her album any sooner, especially with fans begging for new material on a regular basis.
"I am Excited! I try not to feel pressure even though its hard not to, but I try to switch off when creating because the worst thing is to disappoint them by releasing something not great in a rush!"
Last but not least, we couldn't let her leave without wondering which local talent she would collaborate with. Asa is very selective with her collaborations but we were excited to know that she was a big fan of South African music. When we put her on the spot to choose her dream collabo, she named a few familiar faces:
"It will be very hard to stick to one artist. These are artists that I love and respect;
Cassper Nyovest,
Simphiwe Dana,
Msaki
and
Black coffee
"
We could definitely see her killing it with all of the above artists! Let's hope at least one of these collaborations comes to life.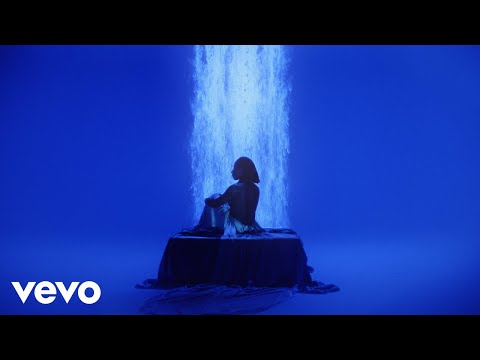 What to read next:
Dumi Mkokstad's wedding was extremely beautiful

Main Image Credit: Instagram/@asaofficial