Fireman's Ball 2013 was one of the hottest parties of the year (Hot enough to call Firemen to come and put the fire out? No? Sorry...) and when Mika Stefano invited us to be a part of his VIP entourage, we knew it was going to be even hotter. We sent our reporter, Senate Potiane, to cover the event and give us the 4-1-1 on what went down. 
It doesn't matter who you are or where you from. Gay straight, bi or confused- the Fireman's Ball is the biggest "unofficial" gay pride after party and one not to be missed for anything.
this year the Fireman's Ball was hosted at the Tiger Tiger club in Fourways. There was a host of quality entertainment with DJs, Anele and Poppy Ntshongwana, as well as local band, Goodluck, all performing.
In order for it to be a real 'Fireman's Ball', there has to be men– and, of course, a collection firemen outfits. Upon arriving I was able to give a hearty "Check" to both of those requirements. Yummy men were strutting their stuff geared up in the most funky firemen outfit ensembles imaginable. Hard hats, suspenders, gumboots, and bright colored pants – the list is endless. 
Not to be outdone (Of course!) the ladies were kitted out just as well. In fact if there had been a competition for the best dressed it would be really tough to decide which gender would have taken it. The ladies looked absolutely fab with their fishnet stockings and colorful make up.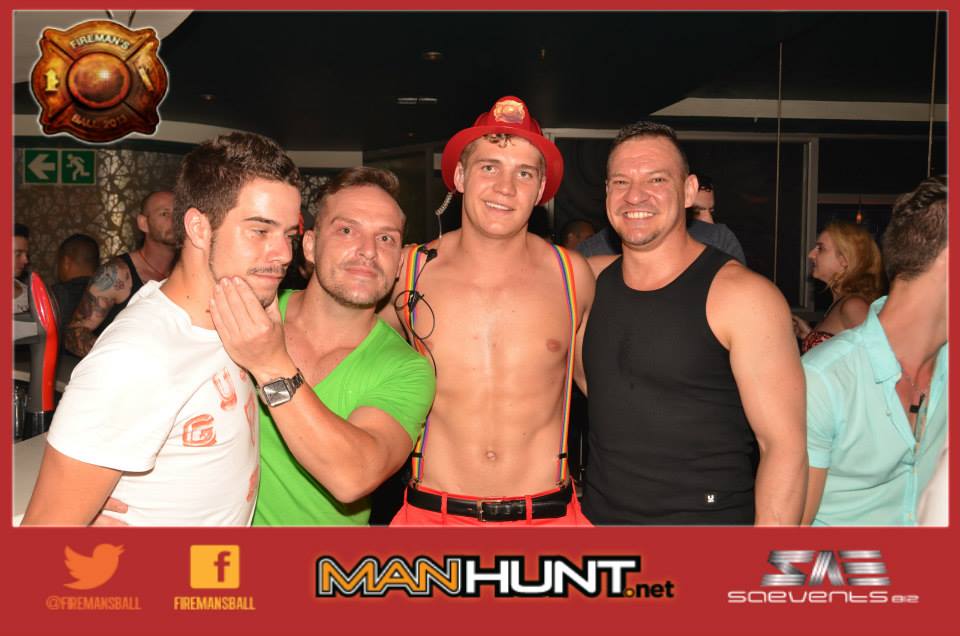 Bedsides for the looks, drinks were flowing and so was the love. It didn't matter who you were that night, you were guaranteed a loving hug, a friendly squeeze, or some encouragement for your weird and awkward dancing. It was a night where you could let loose and be whomever you wanted without any judgment being passed.
The Fireman's Ball 2013 was the perfect night to let your hair down and forget about your troubles even if it was just for a night. The music was bumping and could be heard even as far as the parking lot.
I am already keen for next year's Fireman's Ball to come. Even if GAY isn't your scene, the music and vibe will keep you happy enough and you'll have an excellent time.
Until next time xoxo
(Image Credit: Official Fireman's Ball 2013 Facebook page)